Tourists in Kyoto have always raved about the beauty of Kiyomizudera Temple and they are 100% right. I was lucky enough to have visited Kiyomizudera on a bright sunny day and got a postcard perfect shot of the temple. Although there were lots of people, the crowd added to the charm of our Kiyomizudera experience since a lot of Japanese locals were in their colorful kimonos.
Admission: 300 Yen (USD 3.00)
How to get there: Get off at Keihan Kiyomizu Gojo Station then walk for 20 minutes to reach Kiyomizudera Temple. If coming from Fushimi Inari Shrine, take train from Keihan Fushimi-Inari Station. Take note that the JR Inari Station is different from Kehina Fushimi-Inari Station, these two stations are about 5 minutes walk apart. If lost, there is a map plastered in JR Inari Station on how to get to Keihan line. It will take about 30 minutes to reach Kiyomizudera if coming from Fushimi Inari Shrine.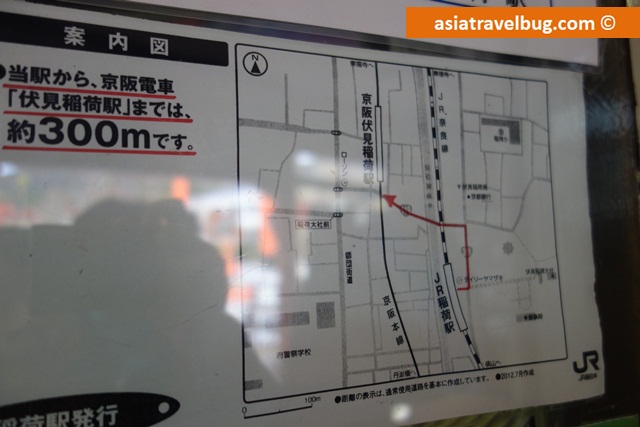 Make sure to board from the right station, again, remember it's Keihan not JR.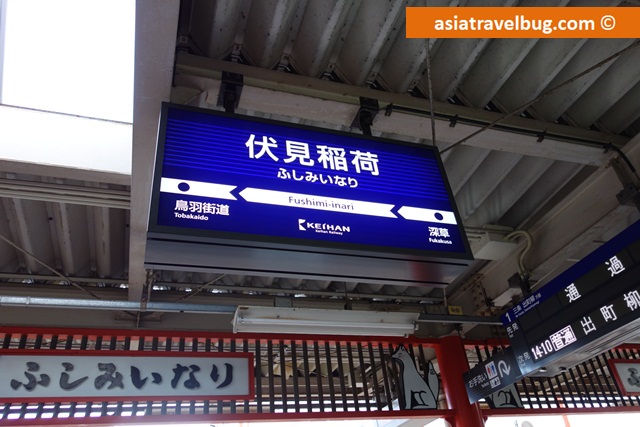 We exited from Exit 4 of Keihan Kiyomizu Gojo Station.
From Keihan Kiyomizu Gojo Station, we walked for 20 minutes towards Kiyomizudera Temple. There are signs in the area pointing the direction to the temple, so don't worry. Just make sure you are in your best walking shoes and you'll be fine.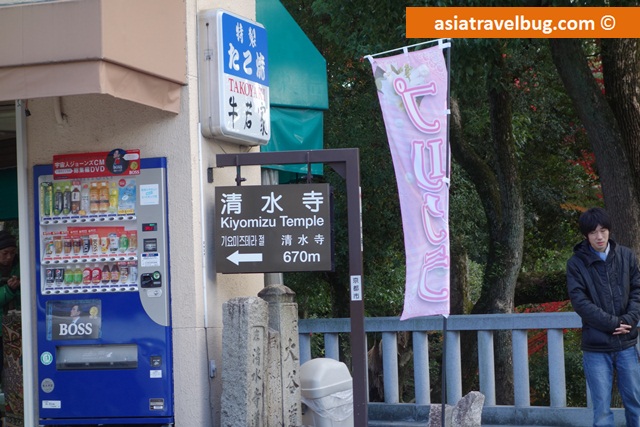 Finally we reached Kiyomizudera Temple. Love the blue sky – a perfect complement to bright orange temples.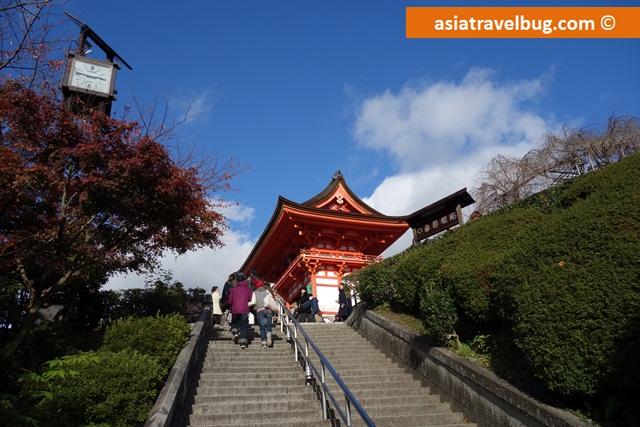 The maple trees within Kiyomizudera were bursting in various bright colors. It was a bit crowded during my visit and I had a hard time getting a shot without capturing Japanese locals taking their own selfie shot. They look cute taking selfies anyway.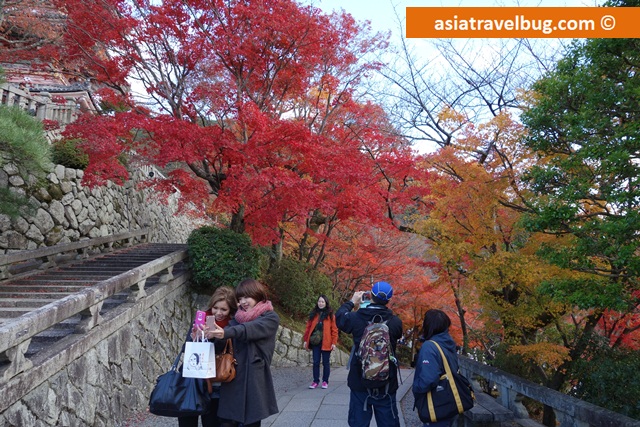 Three local Japanese women in their kimonos enjoying the fall foliage view from the Kiyomizudera main temple.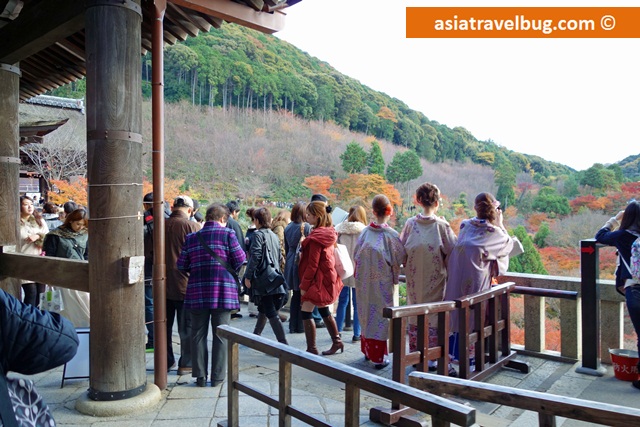 The locals burning incense.
Monks praying inside the main temple.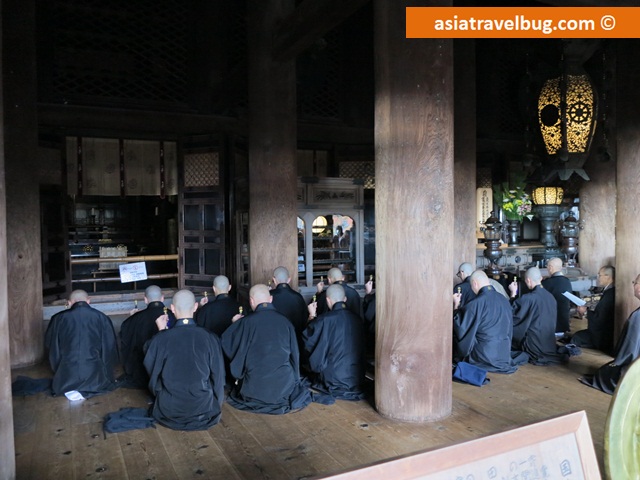 Another selfie shot from other Japanese locals. Who wouldn't want to take a selfie shot if the background is as beautiful as this?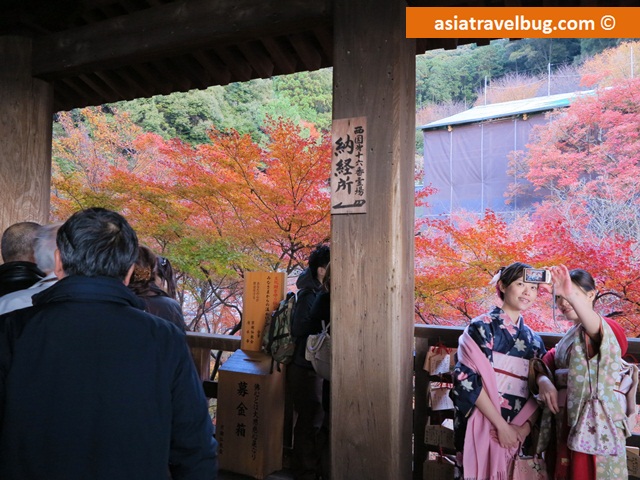 Group selfie!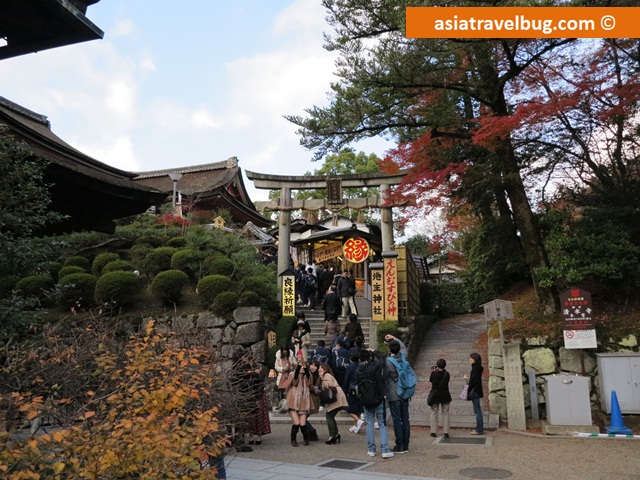 This shot looks like blast from the past!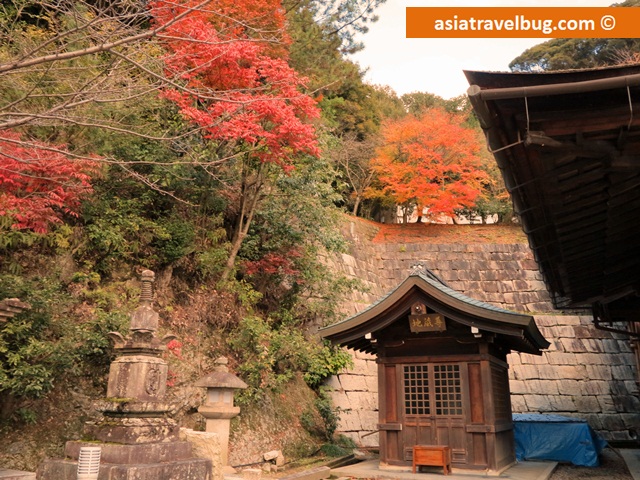 My favorite shot of all – a group of ladies in their Kimono taking afternoon tea.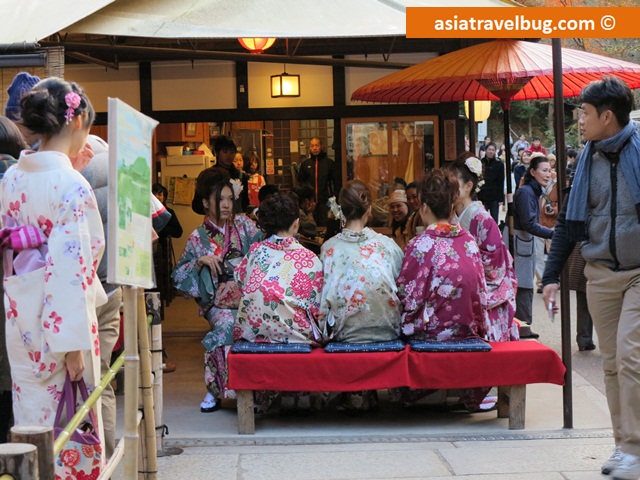 Locals catching and drinking sacred water in Kiyomizudera.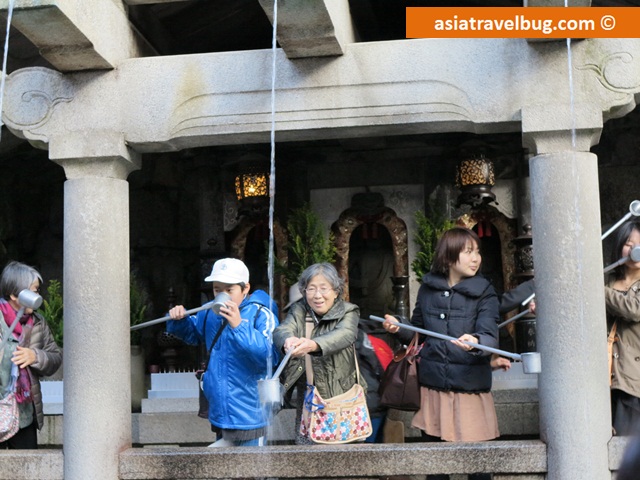 A photo op in Kimono – how cute is that!
Next: Exploring Higashiyama District in Kyoto >>>>>
Other Japan Travel Tips: