We booked a Premier Sea View room and got surprised when the front desk upgraded us to Panorama Suite for free! How cool is that.  This 1 bedroom suite is huge, fancy and modern. It has a separate living room, an executive desk, a dining table, a walk-in closet, a bathroom with separate tub and shower, and a big balcony.
The view could have been lovelier had we been assigned to a higher floor. We got assigned to the second floor suite with sea views partially blocked by coconut trees. Oh well, I cannot complain, Shangrila has been extremely generous in upgrading our room to a USD800.00 suite for free. Thank you Shangrila! 🙂
Shangrila Mactan Panorama Suite Living Room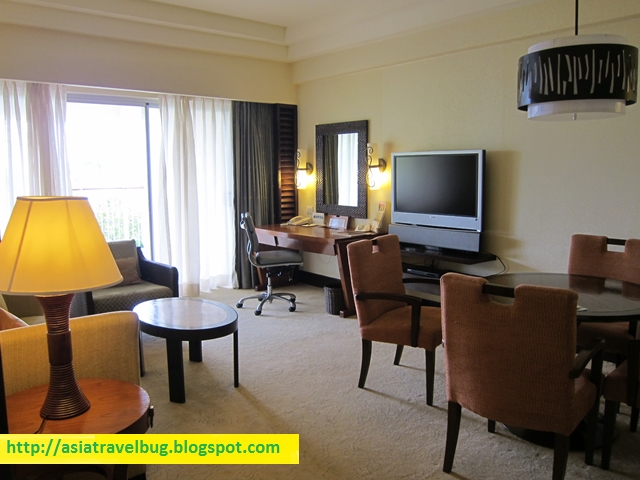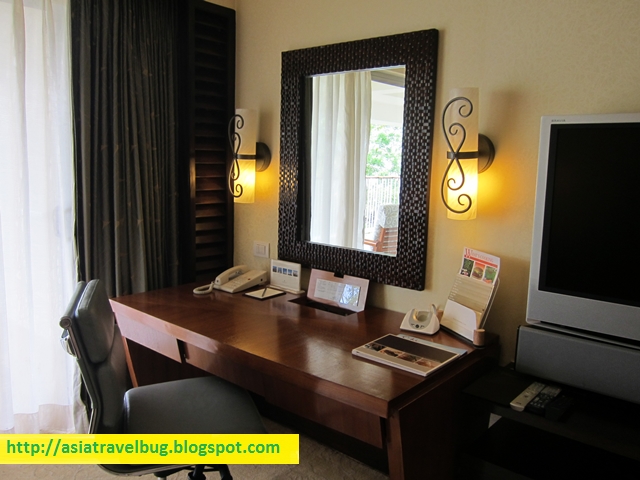 The bedroom with 2 single beds. The size of their single bed is almost a double. 2 people can comfortably sleep in one single bed. The Panorama Suite has maximum occupancy of three according to their website.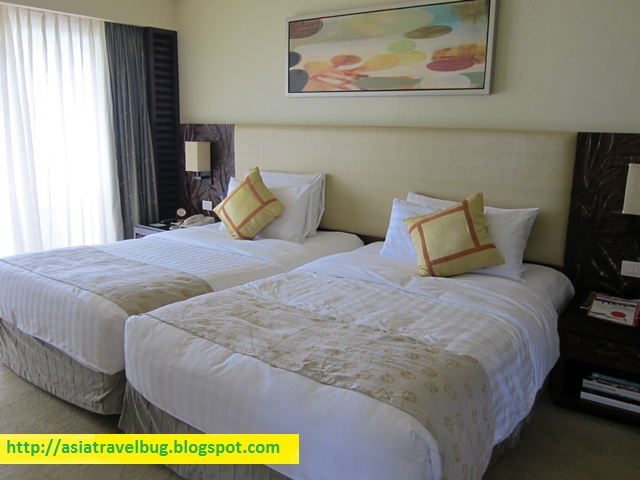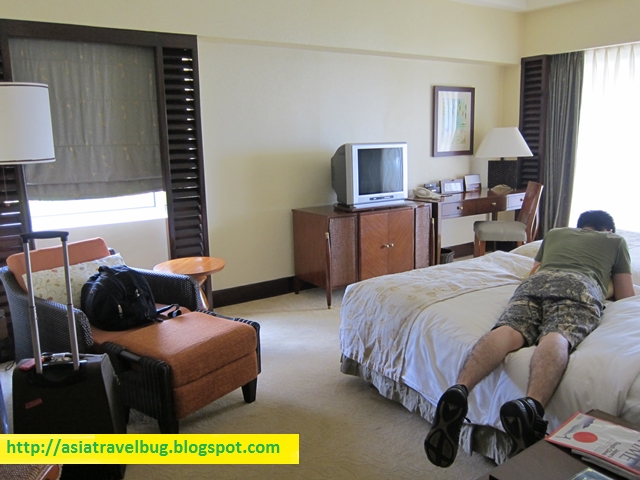 The Walk-in Closet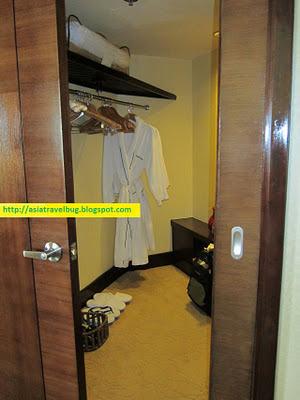 The Big Balcony and The View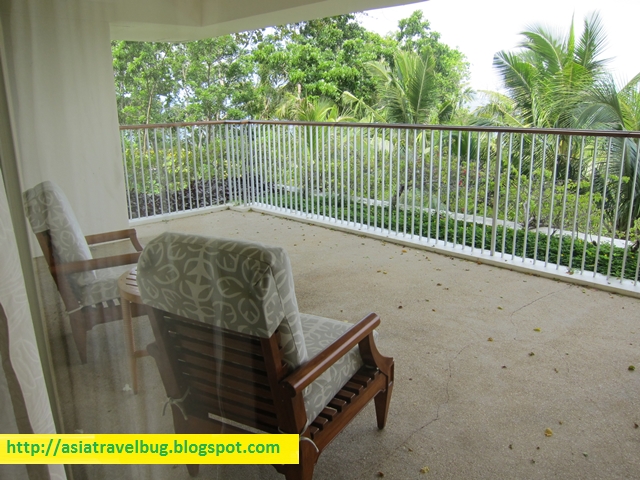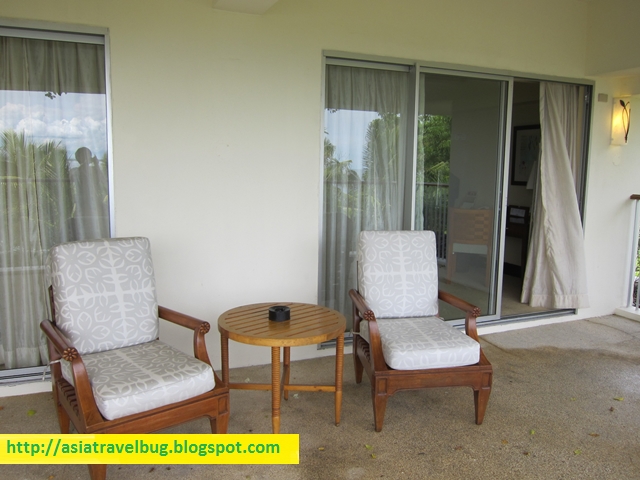 Lovely view to the sea.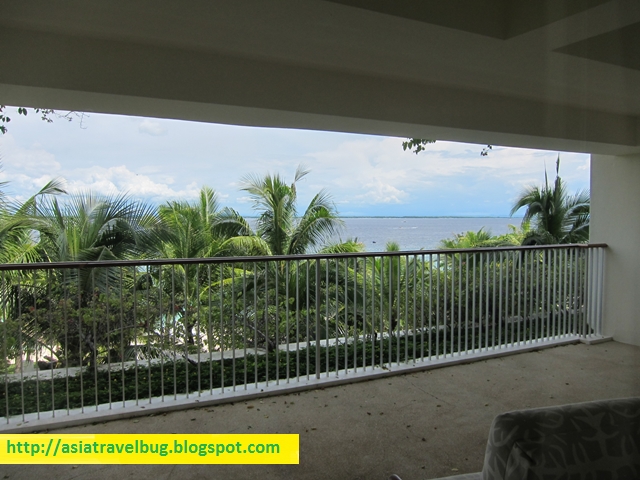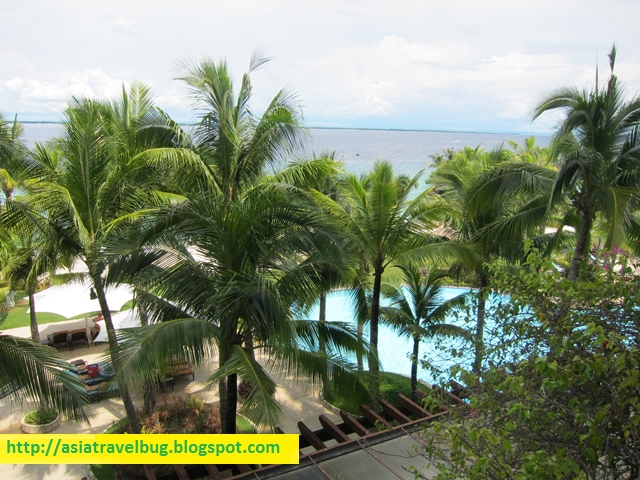 The Bathroom with L'Occitane Toiletries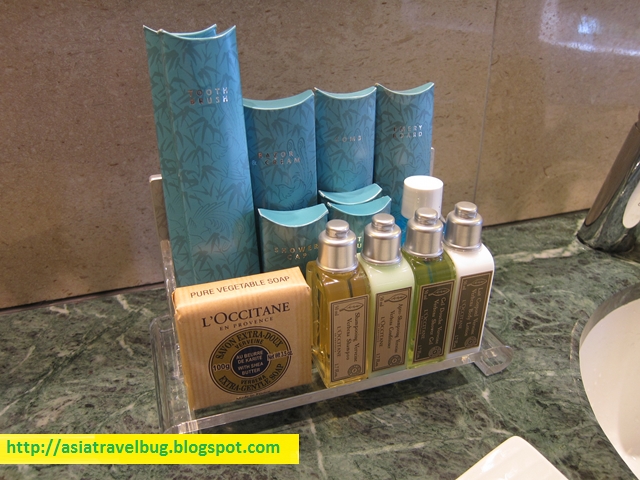 Double Sink and a Bathtub
Separate Shower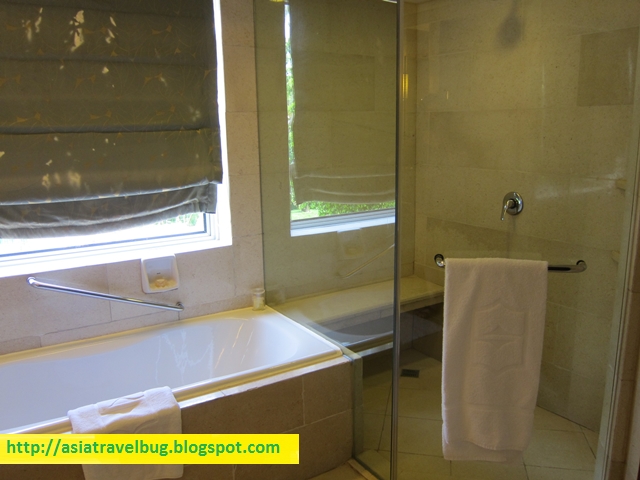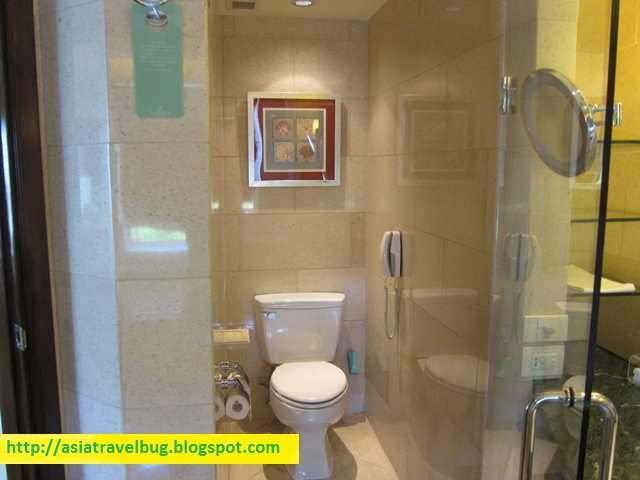 The Minibar – Oh I wish this is an honor bar! I like the aroma of their premium teas.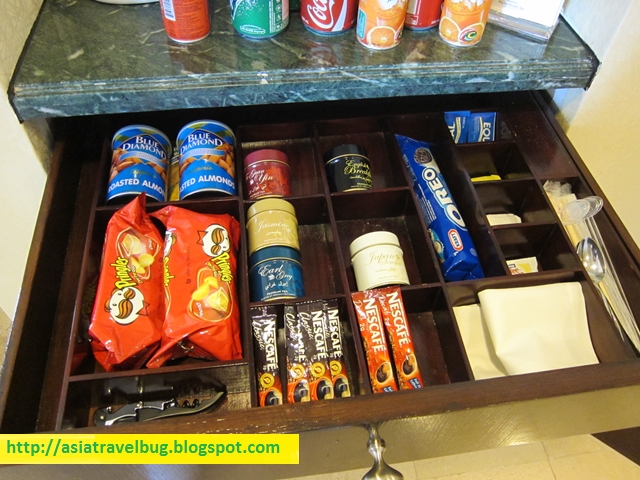 Go to:
Go here for my most recent trip to Shangri-la Mactan: