Tokyo Itinerary 7 Days
This Tokyo itinerary should be perfect for travelers who will be in Tokyo for 7 days. For 3 days, 4 days, 5 days or 6 days trip, just cherry-pick on what you want to do from this 7 day Tokyo itinerary. I was fortunate enough to visit Tokyo 5 times on 5 separate trips, during spring, early summer and autumn. Each season is beautiful but my favorite is spring time. I was totally blown away by the beauty of Tokyo's cherry blossoms! If your schedule is flexible, I strongly suggest you to visit Japan during cherry blossoms typically between the last week of March up to the first week of April. The cherry blossoms period really takes the beauty of Tokyo to the next level and is highly worthy of the premium "peak season" price tag.
For first time visitors to Japan, I have to warn you that Japan is very addictive! You will always find something interesting to do when you return regardless of the season. This Tokyo itinerary is actually a combination of my previous trips. There are countless of things to in Tokyo and it is best to spend a full week to fully appreciate the beauty of the city. I shall be posting a more detailed itinerary per activity in this Tokyo travel blog in my succeeding blog posts.
How to Maximize This Tokyo Itinerary 
With over 100 different train/subway lines spanning across the 20+ district wards in Tokyo, navigating around the city can be quite overwhelming especially for first timers. But don't worry! I'm sharing with you some of my Tokyo travel tips on how you can avoid getting lost and how you can maximize your precious vacation time.
My #1 tip for you is to rent a Japan pocket wifi. In Japan, free wifi is hard to find and Google Maps can only be accessed when you're online. Subways and trains in Tokyo are highly sophisticated and you will need real-time train schedule most of the time to get on the right train. During my first trip to Japan, I made a huge mistake of not booking a pocket wifi which led me to get lost in back alleys without street names. I also missed a number of destinations in my itinerary as a result. Since then, I've always pre-booked my pocket wifi before arriving in Japan and have never looked back. I've personally used Pupuru Pocket Wifi at least 5 times in my past trips in Japan and can highly recommend them for their consistent reliable service

and for their

blazing fast wifi speed

.

You can check out the rates and book your Pupuru pocket wifi

here

.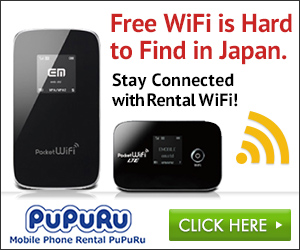 Get a Suica reloadable transport card and load up for seamless commute.

Buying individual train tickets for your everyday commute in Tokyo can a huge time waster. Save time with a Suica card which you can use from subways, trains to buses. You can even use your Suica card to buy groceries from convenience stores.
Check if your hotel is located in a strategic location

. By picking a highly convenient hotel in prime locations in Tokyo like Shinjuku or Ginza, you will not only save some money from transport expenses but you will save a lot of time! Less commute time means more time to explore the beauty of Japan. 🙂 Check out Asiatravelbug's

Where to Stay in Tokyo

Guide to learn the best areas to stay in Tokyo and recommended hotels for tourists.
Tokyo Itinerary Day 1: Airport Arrival, Airport Transfer and Hotel Check-In
Transferred from Haneda Airport to Shinjuku using Airport Limousine Bus.
Checked in at Hotel Sunroute Plaza Shinjuku. This hotel sits on an unbeatable location in Shinjuku with spacious standard rooms for Japanese standards. Hotel Sunroute Plaza Shinjuku is highly recommended by Asiatravelbug. I will definitely stay here again when I return to Tokyo if rooms are available. This hotel is highly popular and it's common for all of their rooms to get sold out, so book early! Standard twin rooms start at USD 200/night while economy rooms start at USD 150/night. Check out live rates of Hotel Sunroute Plaza Shinjuku in Agoda and Booking.com.

Spacious Standard Twin Room at Hotel Sunroute Plaza Shinjuku

Went to Chidorigafuchi and Yasukini Shrine for "hanami" cherry blossom viewing. Had a simple yet unforgettable yakitori dinner under an illuminated cherry blossom tree. For visitors arriving during the non-cherry blossom season, I suggest for you to use this time to purchase a Suica or Pasmo rechargeable transport card and get yourself familiarized with the area within your hotel's vicinity. You can also use this time to explore the bustling nightlife in Shinjuku or Ginza as an alternative to Chidorigafuchi and Yasukuni Shrine.
Tokyo Itinerary Day 2: Tokyo Park and Temple Hopping – Shinjuku, Asakusa, Ueno
Purchased Hakone Free Pass from Odakyu Sightseeing Center at Shinjuku Station West Exit.
Had a sushi picnic in Shinjuku Gyoen Park under cherry blossom trees.

Hanami Picnic in Shinjuku Gyoen National Park

Strolled around Sumida Park overlooking Sumida River and Tokyo Skytree.
Walked around charming Tokyo's old neighborhood Asakusa. Saw locals praying in Sensoji Temple. Shopped for souvenirs and bought Japanese snacks while strolling along Nakamise shopping street. Didn't try the human powered rickshaws but was able to get some good photo snaps.
Went to Ueno Park for cherry blossom viewing and dinner. Even without cherry blossoms, Ueno Park is still worth to see. This park is the biggest and most popular public park in Tokyo.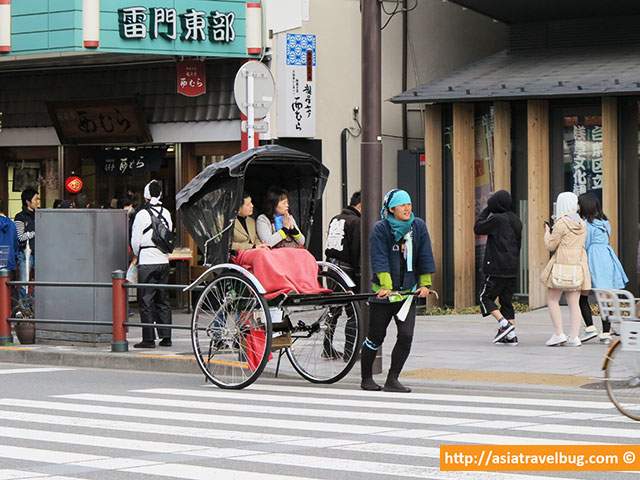 Tokyo Itinerary Day 3: Mount Fuji and Hakone Day Trip from Tokyo
 Took a bus from Shinjuku Station to Gotemba Bus Interchange. Saw Mount Fuji several times on the bus while on the way to Gotemba.
Went to Gotemba Peace Park aka Heiwa Park and had magnificent views of Mount Fuji and cherry blossoms.

Mount Fuji View from Heiwa Park in Gotemba During Spring

Stopped by Gotemba Premium Outlets to see Mount Fuji again.

Mount Fuji View Behind the Gap Store in Gotemba Premium Outlets

Another Mount Fuji View from Gotemba Premium Outlets

Picked out a random restaurant for lunch near Gora Station which ended up to be a very great choice! Had some mouth-watering tempura.
Used Hakone Free Pass for the Hakone Cable Car (tram ride), Hakone Ropeway (cable car) and Lake Ashi pirate ship cruise. Enjoyed eating the creamiest strawberries in Owakudani while overlooking Mount Fuji.
Returned to Shinjuku from Odawara Station via regular train. This is a very long 2-hour ride but I enjoyed people watching inside the train during rush hour. My pocket wifi connection helped me kill time.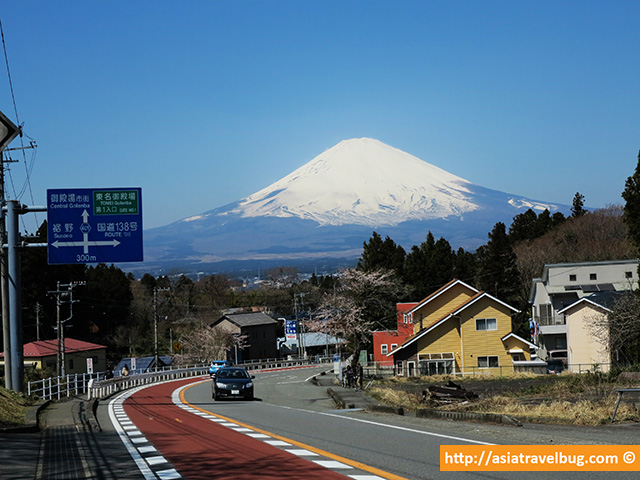 Alternatively, if your are with kids or with the elderly, you can always take a hassle-free Mount Fuji day tour from Tokyo without the need to chase trains and buses by yourself. 🙂
Mt. Fuji Cruising, Yakiniku Lunch and Gotemba Outlets Shopping! – This tour is best for shoppers who would like to combine outlet shopping and Hakone tour in one day. You also get to enjoy a Yakiniku buffet! Weather permitting, you can see Mount Fuji from Moto Hakone Port in Hakone Lake Ashi and right in front of Gotemba Premium Outlets. Book here.
Mt. Fuji Tour with Hakone and Lake Ashi Cruise – This is a highly popular classic Mount Fuji day trip from Tokyo combining Mount Fuji 5th Station and Hakone with western style lunch! Weather permitting, you can see Mount Fuji from Mount Fuji 5th Station, Hakone Lake Ashi Cruise and Hakone Ropeway. Unlike other similar tours, what's great about this particular tour is they allow booking 1 to 2 days prior to the trip allowing you to better forecast the weather. Book here.
Tokyo Itinerary Day 4: Central Tokyo – Tsukiji, East Gardens of Imperial Palace, Ginza
Explored Tsukiji Fish Market in the morning with free guide service from Travelers & Locals Japan. Saw what a real wasabi vegetable looks like for the first time!
Walked to Ginza from Tsukiji and had a fantastic ramen lunch at Ippudo.
Practiced the art of doing nothing in the East Gardens of Imperial Palace.
Strolled along Marunochi, the prime CBD area in the middle to Tokyo. Marunochi looks like a mini version of New York's 5th avenue.
Went back to Ginza and watched the buildings come glistening at night. Bought green tea kit kats, grean teas and other cheap souvenirs from Don Quijote store located at the edge of Ginza.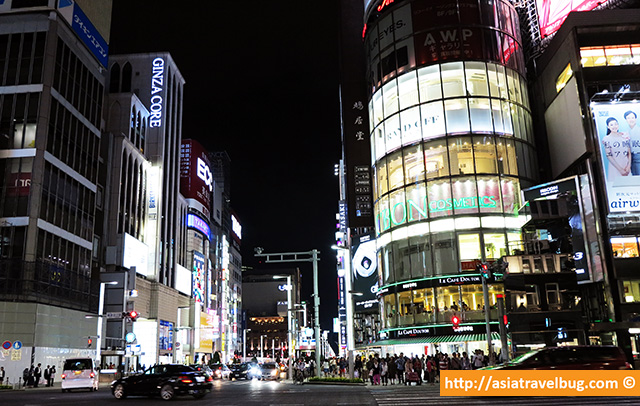 Tokyo Itinerary Day 5: West Tokyo – Shinjuku, Shibuya, Harajuku
Headed to the viewing deck of Tokyo Metropolitan Government Building in Shinjuku for free. It was a hazy day so Mount Fuji did not show up.
Went to Shibuya to take a picture of Hachiko dog statue and to see the famous Shibuya crossing scramble.
Walked towards Harajuku from Shibuya via the "Cat" street. Didn't see any cats but saw a hamster instead!
Breathed-in a lot of fresh air in the massive Meiji Shrine, a forest in the heart of Tokyo. Watched local street performers do some balloon tricks in Yoyogi Park.
Shopped for some Japanese snacks to take home from Shinjuku's Takashimaya store.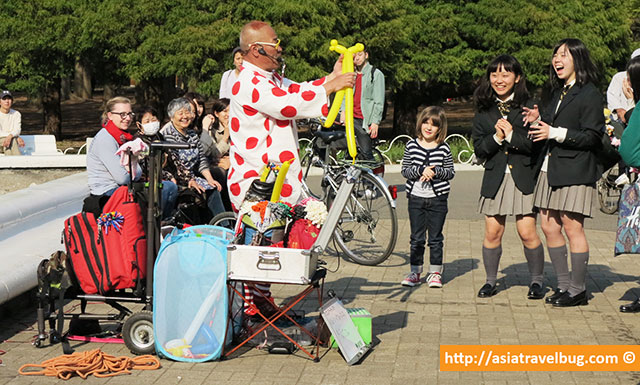 Tokyo Itinerary Day 6: Bizarre and Futuristic Tokyo – Akibahara, Odaiba
Met up with Akihabara tour guide and explored the bizarre and geeky side of Tokyo. Surprised to see that robotic dogs are cheaper than real dogs. Went to a maze of 1990s game shops and reminisced childhood memories.
Headed to see the Gundam Statue in Odaiba. Saw Mount Fuji by chance while walking along the Odaiba elevated platform. Passed by futuristic buildings which felt like a scene in Jetsons cartoons. Capped off the last full day in Tokyo watching the beautiful Rainbow Bridge come to light.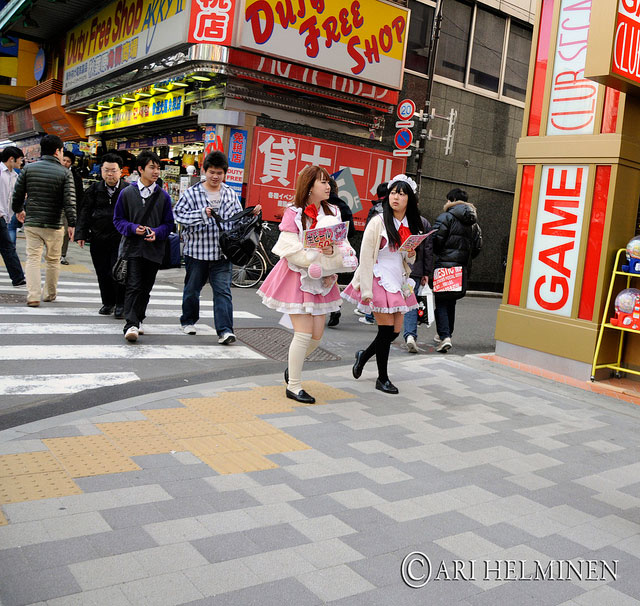 Tokyo Itinerary Day 7: See you again Tokyo!
Checked out from hotel.
Took the Airport Limousine Bus from Hotel Sunroute Plaza Shinjuku to Haneda Airport.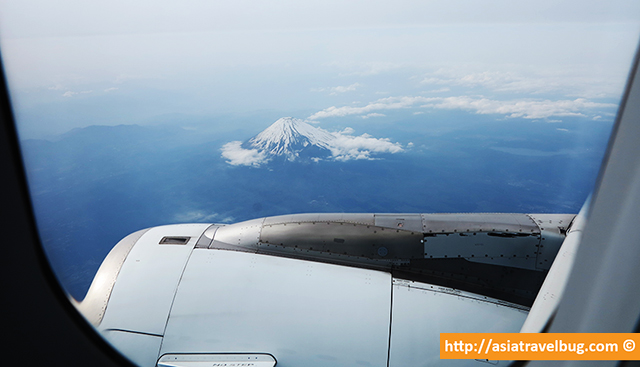 If you have more time, you may want to add Nikko, Mount Takao or Kamakura in your Tokyo itinerary. These places are located a few hours from Tokyo and should be good day trips.   Read on the rest of this Tokyo travel blog to learn how much you should budget for your Tokyo trip, where to stay, how to get around and why you need a pocket wifi.
Tokyo Travel Budget 
Tokyo has always been branded by the media as one of the most expensive cities in the world. It is true that it is not as cheap as other cities in Asia like Bangkok or Manila. During my two trips to Tokyo, I was pleasantly surprised to see that the consumer prices in the city are not expensive as expected. I find the day-to-day expenses in Tokyo to be fairly reasonable with prices similar to Singapore except for public transportation. It is definitely possible to travel in Tokyo comfortably without breaking the bank.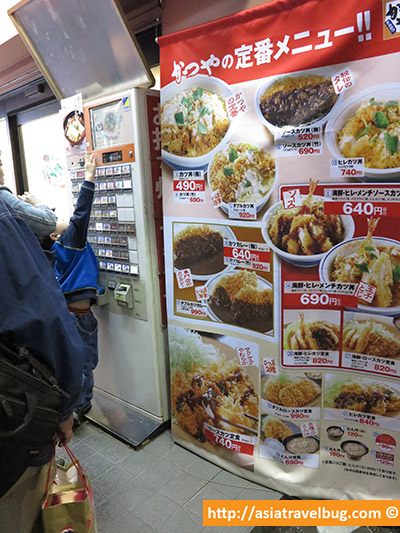 We spent around USD 135 per person per day in Tokyo staying in well-located 3.5 star to 4.5 star hotels and eating well.  The budget includes staying in a hotel at USD 200/night on twin occupancy, eating out in chain mid-range and local fast food restaurants, a 3-hour paid walking tour in Akihabara, a day trip to see Mount Fuji with Hakone Free Pass and, our pocket wifi rental for the whole stay. There are plenty of free things to do in Tokyo so you do not need to worry about a lot of entrance fees. Here's the breakdown of our Tokyo budget from our 7 Days Tokyo Itinerary.
Hotel for 6 nights – USD 1,250 for two (inclusive of Saturday hotel surcharge)
Transportation including Haneda airport bus transfers – USD 110 for two
Activities including Hakone Free Pass – USD 170 for two
Total Expense for 7 Days – USD 1,945 for two / USD 972 per person
Daily Expense for 7 Days – USD 278 for two / USD 138 per person
Is it possible to travel in Tokyo for USD 100 per day?
Yes, it is possible. If you stay in a well-located hotel at USD 150/night on double occupancy, you can easily replicate the above itinerary at ~USD 100 per person per day. Agoda actually unloads the less-publicised "economy rooms" of  Hotel Sunroute Plaza Shinjuku starting at USD 150/night. These rooms are more compact but cheaper. You can check live rates of the hotel's economy rooms here. But if your budget is a bit flexible, I do suggest for you you to book the standard twin rooms of Hotel Sunroute Plaza Shinjuku from Booking.com for bigger space.
Best Area to Stay in Tokyo
Given that taxis are pretty expensive in Tokyo, it is recommended for visitors to stay in hotels within close walking distance to major train stations in JR Yamanote line. The Yamanote line is a circular train route that covers major districts and sights in Tokyo with stops in Shinjuku, Shibuya, Ginza (Yarakucho), Tokyo Station, Akihabara, and Ueno.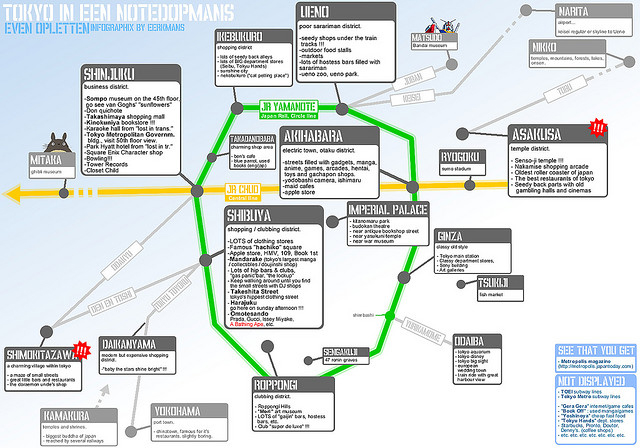 For me, the best areas to stay in Tokyo are around Shinjuku, Ginza and Tokyo Station. Tokyo Station is just north of Ginza where regional buses and trains depart. I have personally stayed in 3 different hotels in Tokyo which I wouldn't hesitate to recommend to family and friends. Hotel Sunroute Plaza Shinjuku in Shinjuku, Park Hotel Tokyo in Shiodome at the edge of Ginza and Hotel Nikko Tokyo in Odaiba. Twin rooms of these hotels average at USD 200 per night. It is important to distinguish twin rooms and double rooms in Tokyo. Double rooms comprise a single double-sized bed, are smaller than twin rooms but can be up to 30% cheaper.
Related Reading:
Unsure where to stay in Tokyo? Are you traveling to Tokyo with a huge family or travel group? We have done all the research work for you! Learn the best area to stay in Tokyo for first time travelers and family vacationers in Japan. Check out Asiatravelbug's comprehensive Tokyo neighbourhood and hotel guide and save yourself weeks of travel research.
Click here – Where to Stay in Tokyo First Time.
Shinjuku
For first time Tokyo travelers, I would highly recommend Hotel Sunroute Plaza Shinjuku since Shinjuku is very well connected and highly convenient for day trips. Nearby hotels in West Shinjuku include Keio Plaza Hotel Shinjuku and Century Southern Tower Tokyo with rates starting from USD 250 per night. Other cheaper options in Shinjuku are Citadines chain hotels with rates as low as USD 150 per night. If you do not mind staying in Kabukicho red light district, Citadines Central Shinjuku Hotel (formerly Best Western Astina Shinjuku) is cheap with a great location just under 10 minutes walk away from the main Shinjuku Station. A bit farther to the east of Shinjuku Station is Citadines Shinjuku Hotel but should be a great choice for travelers looking for a room that can fit 3 adults.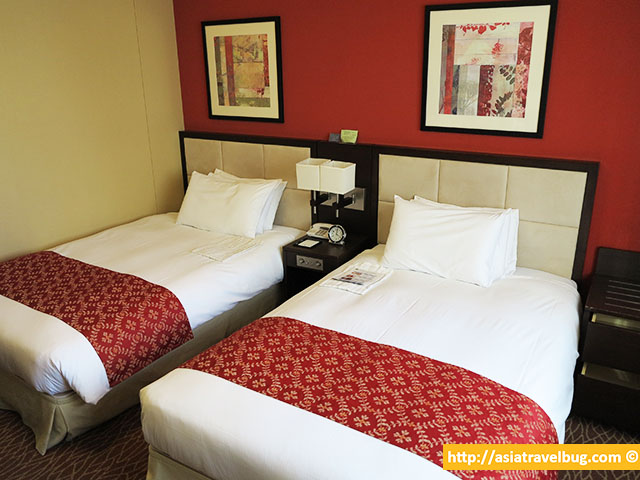 Ginza / Tokyo Station
For people wanting to be in Ginza and near Tokyo Station, Millennium Mitsui Garden Tokyo Hotel Ginza is a very great choice and is highly recommended by Asiatravelbug. This hotel sits right smack in the heart of Ginza nearby shops and reasonably-priced restaurants, with modern rooms and an unbeatable location just on top of Higashi Ginza subway station. Other nearby hotels in Ginza include Mercure Hotel Tokyo Ginza, Hotel Monterey Ginza, Solaria Nishitetsu Ginza and Mitsui Garden Hotel Premier Ginza with rates ranging between USD 150 to USD 250 per night.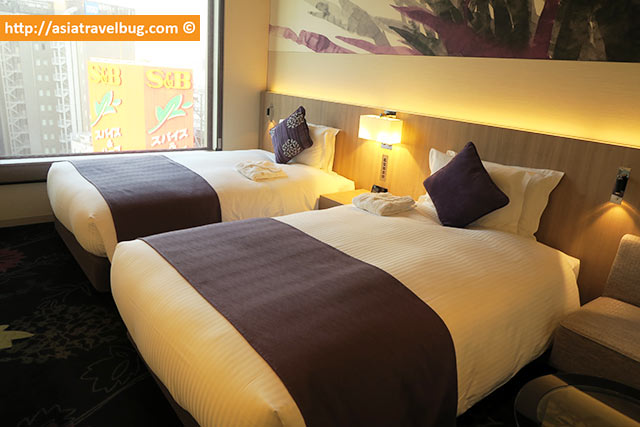 Odaiba
For families coming to Tokyo with main intention of visiting theme parks, hotels in Odaiba can fit to your liking with plenty of spacious family rooms available. Although Odaiba is a bit far from central Tokyo, the area is within close proximity to theme parks and science museums. Hotel Nikko Tokyo and Grand Pacific Le Daiba are strategically located in Odaiba with direct access to monorail and have free shuttles going to Tokyo Disneyland. Depending on the season, you can get spacious non-weekend rooms in these 4-5 star hotels for USD 200/night or less.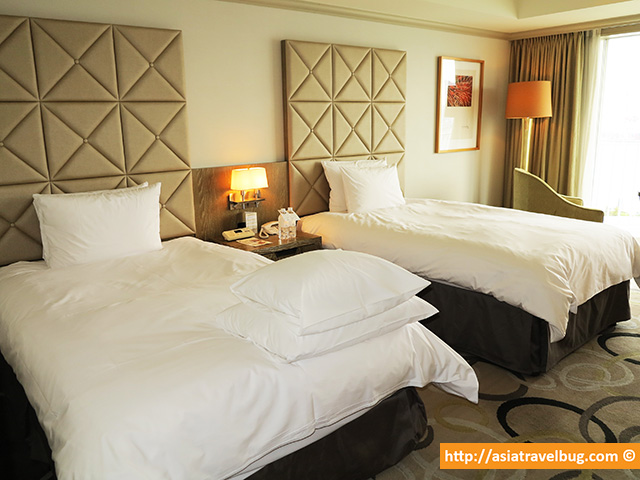 Food in Tokyo
I find the day-to-day meal prices in Tokyo to be fairly reasonable and eating out is not as expensive as you think! Our USD 30 per person per day food budget proved to be quite enough with us alternating between mid-range restaurants and local fast food. You can find good beef rice bowls for USD 4 in Matsuya (local fast food), katsudon lunch sets for USD 7 in Hamakatsu (mid-range) and a really good ramen bowl in Ippudo (mid-range) for USD 8. Add approximately 20%-30% for dinners from lunch prices except for fast food. These restaurants have great food, fantastic service and are frequented by local salarymen. Plus there are no tips and no service charge!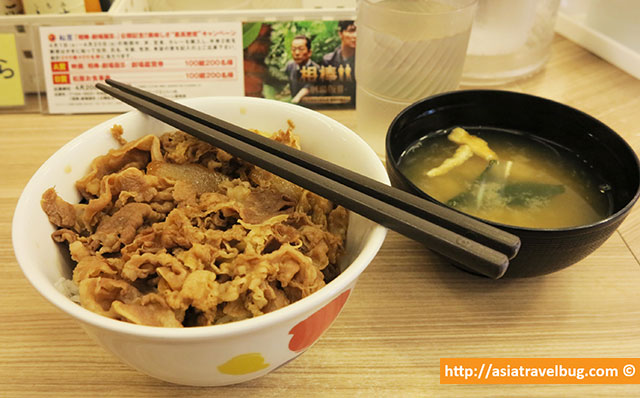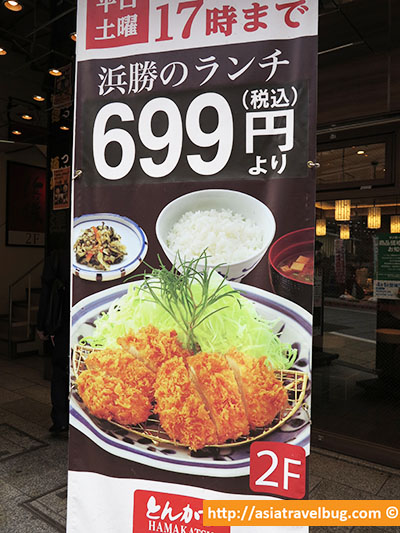 For breakfast, you can get your daily breakfast fix from Family Mart for USD 5  or McDonalds for USD 6. For snacks, you can actually get a chicken burger from McDonalds for an unbelievable price of 100 yen (~USD 1)! Street foods like a plate of yakisoba, 3 pieces of yakitori, 6 pieces of takoyaki balls, or 5 pieces of chicken karaage will cost you around USD 5 per order. If you plan to go out on a picnic, you can buy fresh sashimi and sushi trays from Family Marts near the park. A tray of 8 pieces of fresh sashimi costs USD 6 while a reusable blue picnic mat costs USD 3.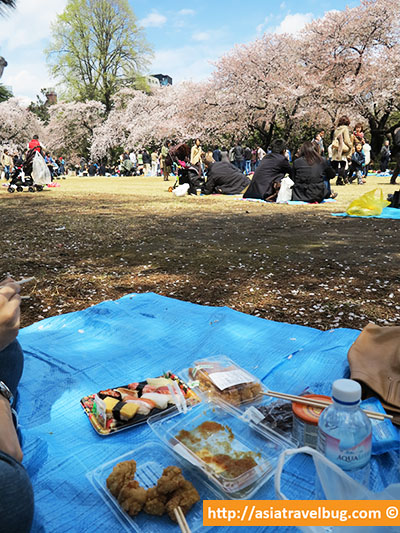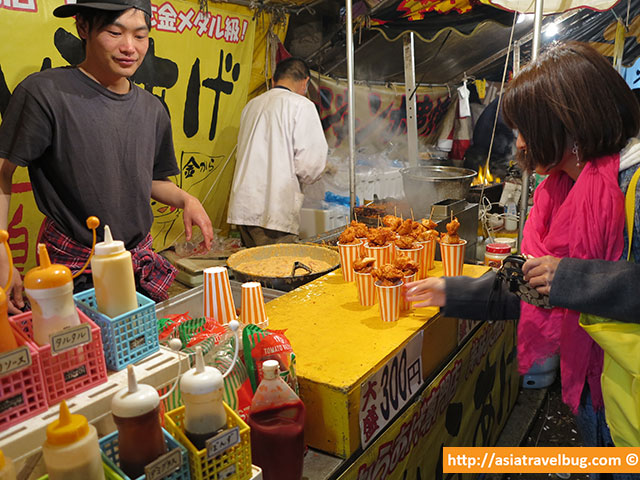 Transportation in Tokyo
While it is true that a 15-minute taxi ride in Tokyo can cost you close to USD 30, central Tokyo is actually well covered by trains and subways. You will be surprised to know that I did not take a single taxi ride in my two trips in Tokyo. As long as you don't have any mobility issues and your hotel is located close to a train station, you will hardly find a need to take a taxi. Train fare starts at 170 yen (~USD 1.50) per ride per train line and the fare gradually increases depending how far your destination is. Check out Hyperdia for train fares and schedules. Flag down of taxi starts at 710 yen (~USD 7).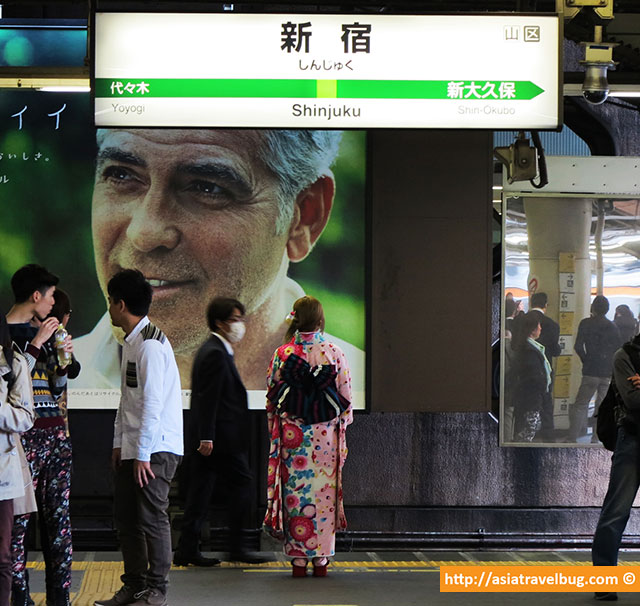 Do I need to get the JR Pass?
Whether you need a JR Pass or not ultimately depends on your itinerary in Japan.
Tokyo only – If you will be staying in Tokyo only, you don't need a JR Pass. I recommend that you get a reloadable Suica or Pasmo card instead. I only spent a total of USD 55 in airport bus transfers, train and subway fares for a week in Tokyo. This is definitely cheaper than the 7-day JR Pass which costs about USD 250 / person. Suica and Pasmo cards in Tokyo are similar to the Octopus cards in Hong Kong which can be used in subways, trains, convenience stores or even taxis. Suica cards can be purchased in JR train ticket stations and Pasmo cards in subway stations. Deposit of 500 yen (~USD 5) per card is required. These two cards function similarly and can be used interchangeably between subways, trains and monorails. So you just need to take your pick on which card to purchase.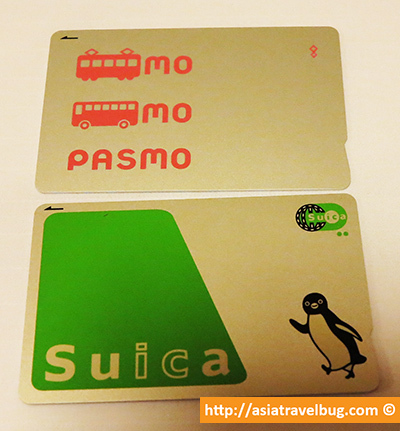 Round trip bullet train between Tokyo to Kyoto and/or Osaka + Round trip NEX train airport transfer between Tokyo and Narita Airport, all completed within 7 days – Yes, I recommend a 7-day JR Pass in this case. You'll save at least USD 30 / person and you get to use Tokyo's JR Yamanote line for free! You can purchase your JR Pass online here.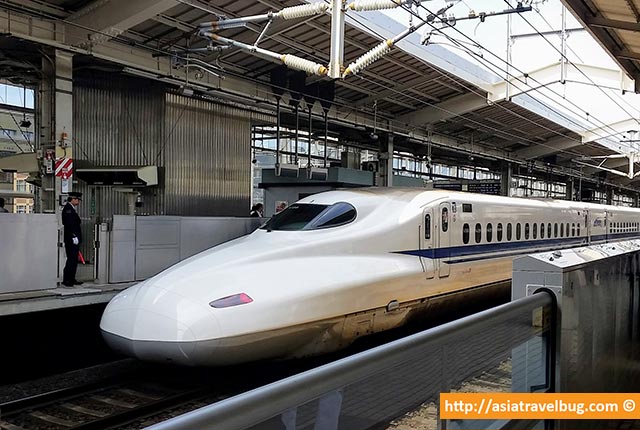 One-way bullet train between Tokyo to Kyoto / Osaka – You don't need a JR pass if you'll be arriving in Tokyo and departing at Kansai Airport or vice versa, with only Tokyo, Kyoto, Osaka and Nara in your itinerary. By buying just a one-way bullet train ticket, you automatically save at least USD 100 / person instead of getting the 7-day JR Pass. You can purchase the one-way bullet train ticket at any JR ticket station once you arrive in Japan. However, for first timers, you may want to book your ticket from an online travel concierge like Voyagin to melt all your worries away! They will be happy to purchase the ticket for you and ship it to your hotel, book your seat reservation ahead and provide answers to all bullet train questions you might have. You can buy your one-way bullet train ticket from Tokyo to Kyoto here, and from Tokyo to Osaka here.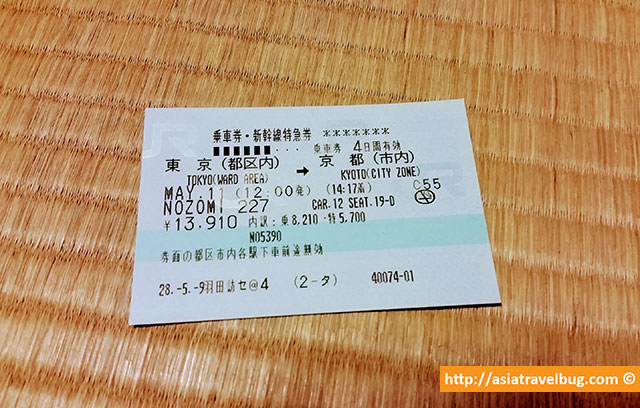 Pocket Wifi in Japan
A few days prior to my Tokyo trip, I was preparing the travel apps on my phone when I realized that Google doesn't allow offline maps in Japan. My trip involves a do-it-your-self day trip to see Mount Fuji and will need access to Google Maps to navigate my way in case I get lost.  I was left with no choice but to book a Japan pocket wifi rental online. Having been to Japan before, I can say that it is fairly easy to get lost in Japan as smaller streets do not have street signs and navigating major train stations can get very complicated. What is more surprising is that free wifi is not widely available even in Tokyo unless you intentionally go inside a major train station or drop by 7-11 to find a wifi hotspot.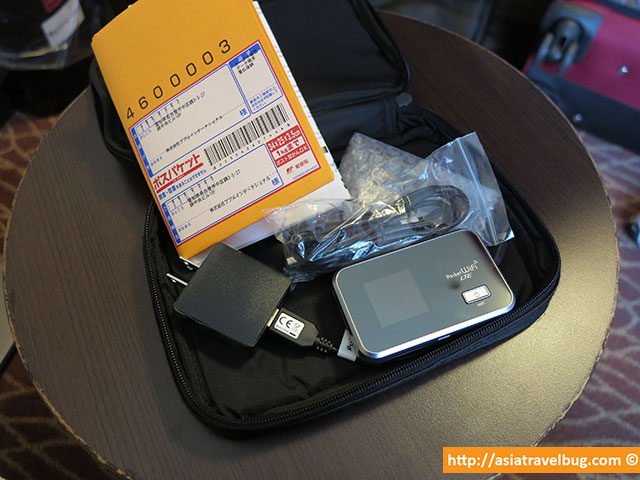 Renting a pocket wifi in Japan is definitely one of the best travel decisions I have made. I was able to access Google Maps, check train schedules and look up for nearby restaurants while I'm on the go. I got more efficient. Most importantly, my pocket wifi afforded me a great peace of mind knowing that I have a functioning Google Maps on my phone to save me in case I get lost! The rental price isn't bad either at USD 70 for a week of unlimited wifi, sharable up to 10 users in your traveling group. Renting a pocket wifi in Japan is highly recommended by Asiatravelbug. Make sure to book one online before you go!

Other Japan Travel Tips:
Afraid to get lost in Japan? A pocket wifi can be your travel best friend. Asiatravelbug strongly suggests first time visitors to rent a pocket wifi. Check out 5 reasons why you need a Pocket Wifi Japan Rental in your trip to Tokyo. Free public WiFi is RARE in Japan! 
Unsure where to stay in Tokyo first time? No problem! We've done all the grunt research work for you! Check out the 7 best tourist districts in Tokyo in our Where to Stay in Tokyo First Time blog and save yourself weeks of research.
Want to see Mount Fuji? Mount Fuji only shows up 80 days a year! Increase your chances of seeing Mount Fuji by checking out our How to See Mount Fuji blog. Other readers have reported to see Mount Fuji following Asiatravelbug's guide. 🙂
Looking for a convenient place to stay in Tokyo? 
Asiatravelbug suggests that you book with Agoda for best prices.
If you think that I missed out on other interesting things to in Tokyo in this Tokyo itinerary, please feel free to add using the comments section of this Tokyo blog.
People Who Viewed This Article Also Read:
Japan Pocket Wifi Review: Pupuru Pocket Wifi
Where to Stay in Tokyo First Time
Tokyo Akihabara: 10 Surprising "Only in Japan" Moments Not to Miss in Tokyo
Mount Fuji: The Geeky Guide to See Mount Fuji at its Best
Tokyo: 10 Awesome Things to Do in Tokyo for First Timers
Osaka:
 My First Jetstar Asia Experience – From Manila to Osaka
Osaka, Kyoto & Nara: My First Japan Trip! Osaka, Kyoto and Nara Japan Travel Itinerary
Osaka & Kyoto: Kansai Airport Arrival, Transit from Kansai Airport to Kyoto with Haruka and Icoca Card
Kyoto: Hotel Monterey Kyoto Review
Kyoto: Exploring Nanzenji Temple and Eikando Temple in Kyoto for Free
Kyoto: Kiyomizudera Temple Kyoto
Kyoto: Exploring Higashiyama District in Kyoto
Kyoto: Tofokuji Temple and Fushimi Inari Shrine
Kyoto: Arashiyama – Sagano Scenic Train, Bamboo Groves and Tenjyuri Temple
Love this article? Share this with your friends or travel buddies using the social share buttons below!