Pocket Wifi in Japan
So here goes my review of Pupuru Pocket Wifi Japan since a number of people have been asking me on how to stay connected in Japan when on the road. For those who are so used to mobile data connection, a pocket wifi is a small portable wifi router which can provide wifi connection up to 10 devices while you are on the go. Prepaid sim cards are heavily regulated in Japan and it is not easy to get one straight from the stores. If you don't want to be charged exorbitant global roaming data fees, you may want to consider renting a pocket wifi for the duration of your Japan trip. I suggest that you book your Japan pocket wifi rental online at least 1 to 2 weeks in advance to ensure availability. If you will be visiting Japan during spring or autumn peak season, it maybe wise to book months ahead to secure your pocket wifi rental.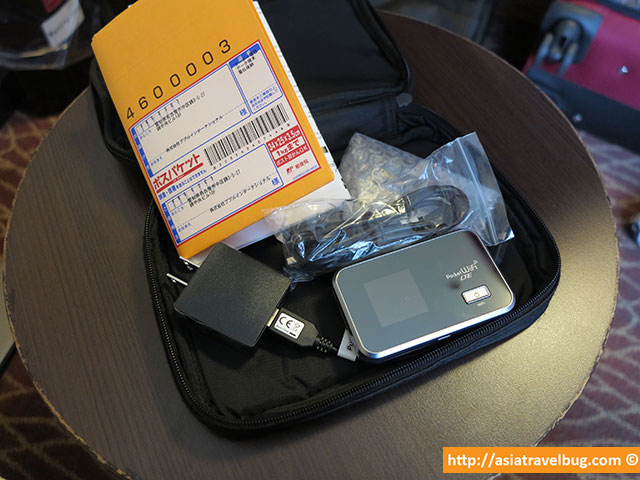 Before I share my Pupuru Pocket Wifi experience, let me tell you 5 reasons why a mobile internet connection in Japan is a "necessity" rather than a "want" for tourists. Of course, a pocket wifi connection will enable you to do a live tweet that you have just been awe-struck by Mount Fuji! But the benefits of having a pocket wifi in Japan goes way beyond that.
5 Reasons Why You Need a Pocket Wifi in Japan
1. Free wifi is not everywhere. Being a country known for ultra fast internet connections, everyone has high expectations of Japan thinking that free wifi can be accessed everywhere. But the reality is that free public wifi is not widely available unless you intentionally go to a major train station or drop by a 7-11. Even Starbucks cafes in Japan have complicated free wifi system requiring users to pre-register online in advance. What is surprising is that the pre-registration needs to happen using a non-Starbucks internet connection.
2. Lack of street names and signs. The address system in Japan is different from other countries and most often, only main avenues have street names. Addresses in Japan are in a combination of district numbers, block numbers and building numbers which any foreigner will find to be very confusing. I can still vividly remember a time a when I made a wrong turn in a Kyoto back alley and ended up getting lost for an hour. I got lost in a quiet residential neighborhood in a freezing cold evening, with dark alleys, no foot traffic, no street signs, no wifi and no google maps access. My ordeal could have been different had I had an access to wifi. I learned the "need" for a pocket wifi during my first trip to Japan the hard way.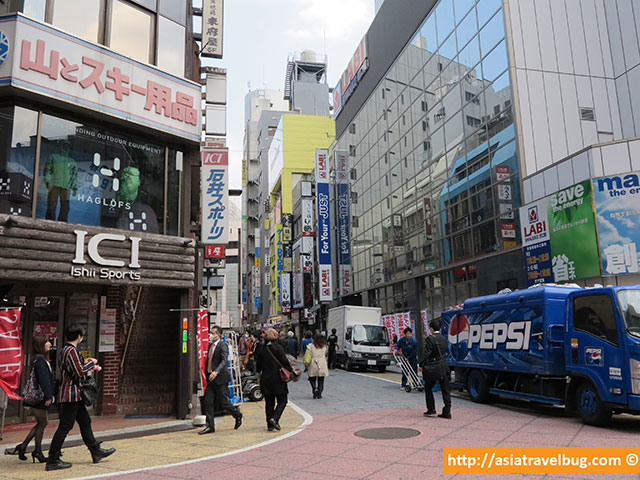 3. No offline download of google maps in Japan. A few days prior to my Tokyo trip, I was preparing the travel apps on my phone when I realized that Google doesn't allow offline maps in Japan. This appears to be a local restriction in Japan as I haven't encountered any problems downloading offline google maps for other countries which I've travelled to before.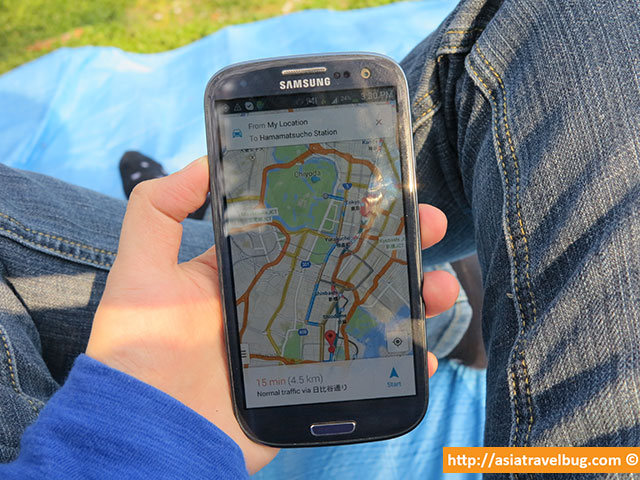 4. Prohibitively expensive taxi fares. A 30 minute cab ride in Japan can easily cost you between USD 50 to USD 60. I would rather use this money to fund a week of pocket wifi rental, use my google maps and find my way to the nearest train station to commute from point A to B.
5. Highly complex train stations and rail systems. Taking a train in major stations like Tokyo and Shinjuku will require advance planning. Imagine, each of these major stations have more than 30 rail and metro platforms! Sometimes your itinerary will not go as planned so you have to be prepared to re-adjust your train commuting plans while on the go. Having an online access to hyperdia on your mobile will help you pinpoint the fastest train route just when you need it.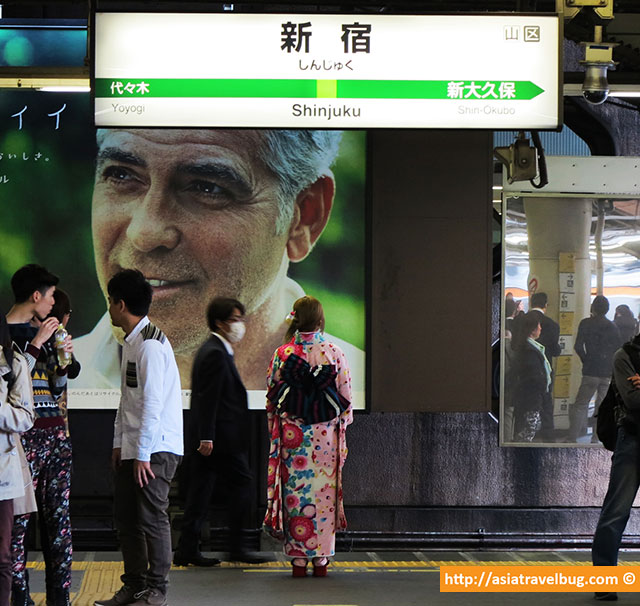 Pupuru Pocket Wifi Japan
There are a number of pocket wifi rental companies in Japan and my google search led me to 3 different providers with reasonable prices – Pupuru, Global Advanced Communications (GAC) and wifi-hire. All of these providers rent out high-speed pocket wifis within similar price range between USD 50 to USD 60 for 1 week of rental. If you will be in Japan for less than a week, the pocket wifi rental fee will definitely cost less.
Here are the reasons why I chose to rent a pocket wifi from Pupuru.
1. Extensive Coverage. I availed the 75 mbps E-mobile pocket wifi rental from Pupuru and was very happy with its extensive coverage. During my trip to Tokyo, Hakone and suburb areas surrounding Mount Fuji, I was able to get wifi connection 99% of the time from my Pupuru pocket wifi. The only time that the wifi connection went down was during the 30-minute Lake Ashi pirate ship cruise in Hakone. However, this is highly understandable since the lake is surrounded by mountain ranges and the downtime only lasted for 30 minutes.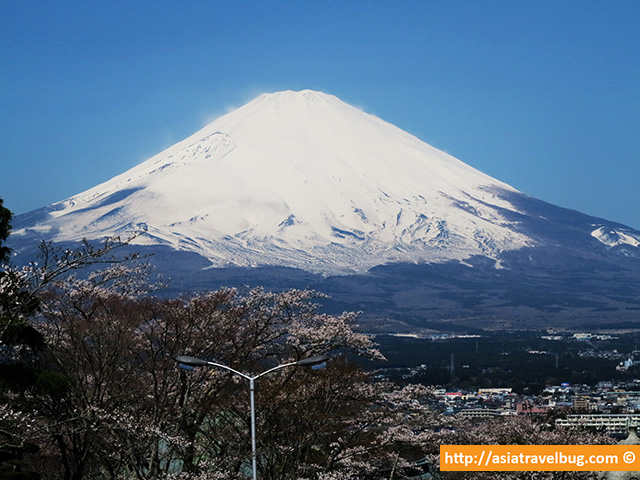 2. Extra Long Battery Life. Based on my personal experience on two separate occasions, my Pupuru pocket wifi really lasted for 12 hours as advertised! You have to be aware that not all 75 mbps e-mobile pocket devices are created equal. Some older versions of 75 mbps e-mobile pocket wifi like GL04P can only last for 9 to 10 hours. The good thing about Pupuru is that they only offer GL06P version of e-mobile, a higher version of 75 mbps pocket wifi device with 12 hours of battery life.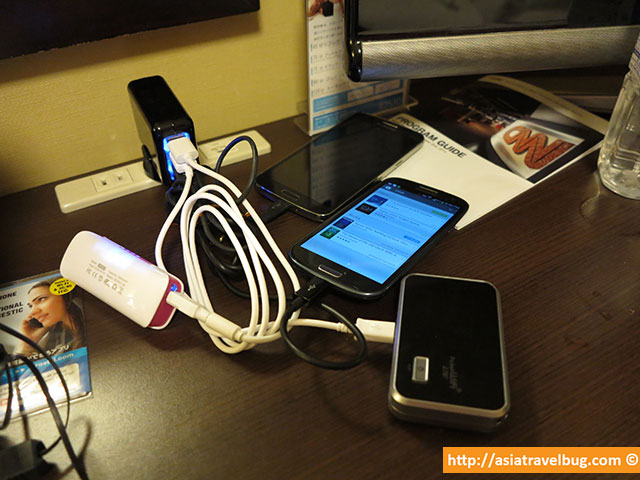 Other pocket wifi rental providers in Japan offer 21 mbps e-mobile pocket wifi for a cheaper price. The 21 mbps internet connection speed is actually sufficient but the battery life of these pocket wifi variants only last for half day and it can only be connected up to 5 devices. My bag is already heavy and I prefer not to bring another power bank to charge a drained pocket wifi while I'm on the go.
3. Live Availability of Pocket Wifi Units. My initial choices were a toss between GAC and Pupuru since both provide similar services with almost same prices. It is no doubt that GAC is more popular. However, when I tried to book for a pocket wifi unit from GAC's website, their stock availability process seems to be manual requiring one day of waiting time for them to confirm. GAC did respond within one day but only to be notified that stocks are not available for my travel dates. So I went to book with Pupuru's website and it went without a hitch.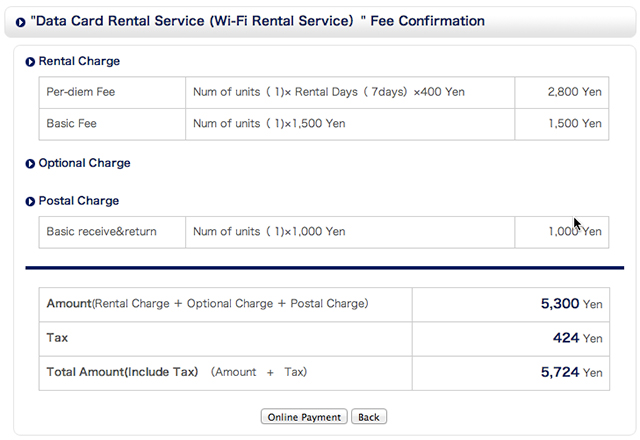 4. Great Service. E-mobile launched a fair usage policy for their 75 mbps pocket wifi devices effective May 1, 2014. What used to be an unlimited pocket wifi connection now has a 10 gb monthly cumulative usage cap so this is something very concerning for pocket wifi renters. Yes, you read it right, the monthly usage cap is cumulative. This restriction applies to all e-mobile 75 mpbs pocket wifi devices regardless of the pocket wifi rental company.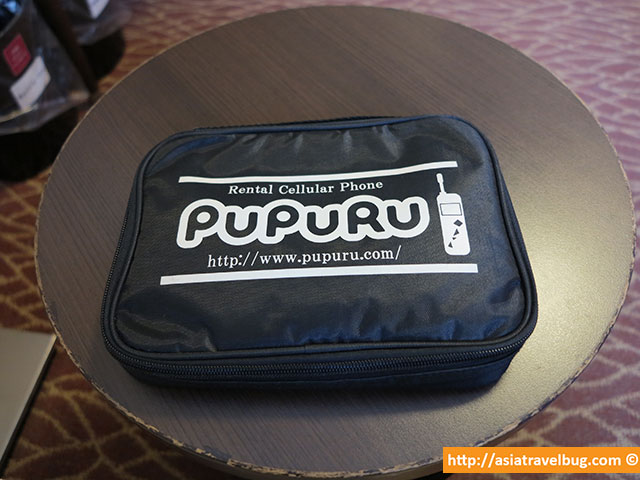 I sent an email to Pupuru support to inquire how I could be sure that the pocket wifi which I will receive has not reached its 10 gb monthly cap. I received an immediate reply that they will be more than happy to provide a pocket wifi which has not been used for the month to minimize chances of interrupted wifi connection. Their response was quite reassuring. Pupuru's great support service got me sold, so I booked my pocket wifi rental with them and they delivered. I used the pocket wifi like what I would normally do while on the road – emails, google maps, social media, travel apps access and skype. I was pleased that I did not experience any interruption from the monthly usage cap even if I had 3 devices connected to my pocket wifi at the same time.
Back in the hotel, I used my hotel room's free wifi connection in order not to consume the monthly usage cap of the pocket wifi. I found this not to be a big problem since majority of 3-star + hotels in Japan offer free in-room wifi connections these days.
Asiatravelbug tip: When you fill up the Pupuru pocket wifi booking form, you can put a note to request for an unused pocket wifi for the month. There is no guarantee though for this request but can be granted by Pupuru if there is availability.
5. Easy Delivery and Return. Both Pupuru and GAC offer easy delivery and return of pocket wifi in Japan, whereas Wifi-Hire has a more complicated return process with no prepaid return envelope provided at the time of my booking.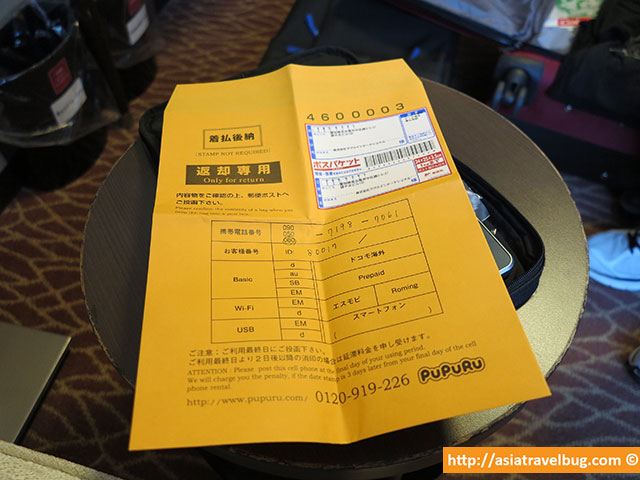 I have used Pupuru's service twice and had my pocket wifi sent to different hotels on separate occasions. So far, my rented pocket wifi from Pupuru had always arrived in the hotel ahead of me. I just pick it up from the front desk upon check-in. You have to email the hotel in advance that you are expecting a package. The hotels will be happy to receive your pocket wifi package for you as long as the recipient name matches with the guest name in your hotel booking and the rental has been pre-paid online.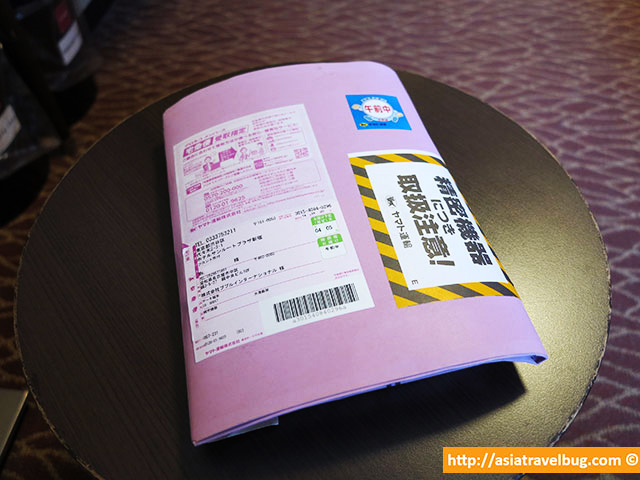 The return process of Pupuru is likewise very easy since a prepaid courier envelope is sent together with the pocket wifi package. I just zipped up the pocket wifi and its accessories back in the black pouch after use, sealed it in the provided orange prepaid courier envelope and left it to the hotel concierge for mail back to Pupuru. See, the return process is as easy as 1-2-3 but make sure you return the the rented pocket wifi while you are in Japan.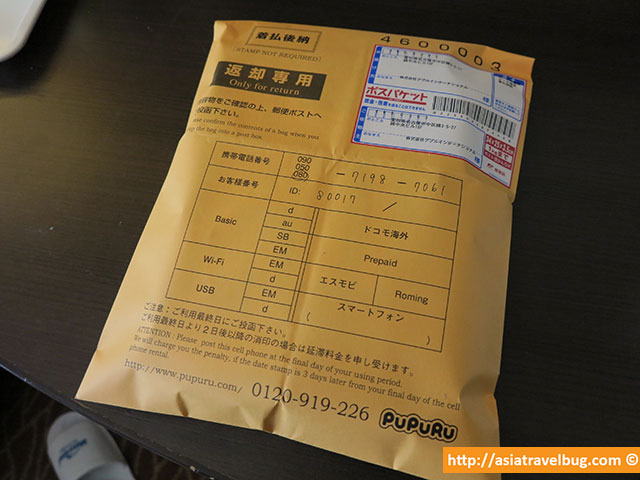 Will I use Pupuru Pocket Wifi again when I return to Japan?
Definitely, yes! I have used Pupuru twice and would not hesitate to avail their services again in the future. Despite the 10 gb monthly usage cap mandated by e-mobile, Pupuru has proven to be a a very reliable pocket wifi rental provider with customer service willing to go the extra mile based on my first hand account experience. My USD 55 Pupuru pocket wifi rental for a week delivered more than what its worth – a great peace of mind knowing that I have a functioning google maps to save me in case I get lost!
Pupuru is highly recommended by Asiatravelbug as a pocket wifi rental provider in Japan. Make sure to book one before you go!

What Others Say About Pupuru Pocket Wifi Rental Japan
Some Asiatravelbug readers have returned from their vacation in Japan and had a great time. Here's what they have to say about Pupuru based on their actual experience. Thank you readers for trusting Asiatravelbug's Japan travel tips! 🙂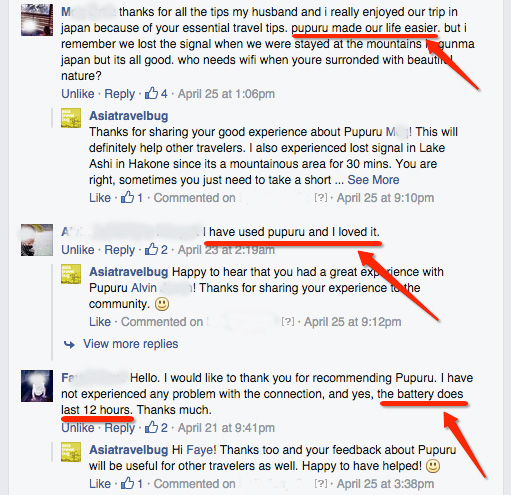 So how do I book a Pupuru Pocket Wifi rental?
The booking process is easy. Reservation and payment can be done online. It is recommended that you book at least 1 to 2 weeks in advance to ensure availability of pocket wifi units. If you will be going to Japan during spring or autumn peak season, it maybe wise to book months in advance to secure your pocket wifi rental.
You can book your Pupuru pocket wifi rental here.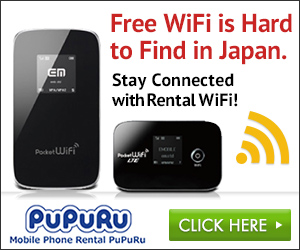 Looking for a convenient place to stay in Tokyo? 
Asiatravelbug suggests that you book with Agoda or Booking.com for best rates.
People Who Viewed This Article Also Read:
Tokyo Itinerary 7 Days
Mount Fuji: The Geeky Guide to See Mount Fuji at its Best
Tokyo Akihabara: 10 Surprising "Only in Japan" Moments Not to Miss in Tokyo
Tokyo: 10 Awesome Things to Do in Tokyo for First Timers
Osaka:
 My First Jetstar Asia Experience – From Manila to Osaka
Osaka, Kyoto & Nara: My First Japan Trip! Osaka, Kyoto and Nara Japan Travel Itinerary
Osaka & Kyoto: Kansai Airport Arrival, Transit from Kansai Airport to Kyoto with Haruka and Icoca Card
Kyoto: Hotel Monterey Kyoto Review
Kyoto: Exploring Nanzenji Temple and Eikando Temple in Kyoto for Free
Kyoto: Kiyomizudera Temple Kyoto
Kyoto: Exploring Higashiyama District in Kyoto
Kyoto: Tofokuji Temple and Fushimi Inari Shrine
Kyoto: Arashiyama – Sagano Scenic Train, Bamboo Groves and Tenjyuri Temple
Love this article? Share this with your friends or travel buddies using the social share buttons below!