There are plenty of interesting things to do in Tokyo and it is best to spend at least one full week to fully appreciate the city. It's my second time in Japan but my first time in Tokyo. I was expecting a concrete urban jungle but to my surprise, Tokyo offered an experience beyond a typical Asian city break! A futuristic city yet people remain to be closely grounded on cultural and social values.  A place where modernity and authentic local culture remain to co-exist. A city where skyscrapers, massive public parks, temples and traditional kabuki theaters sit side by side. Such kind of harmonious contrast can hardly be found elsewhere these days making Tokyo a very fascinating place to visit!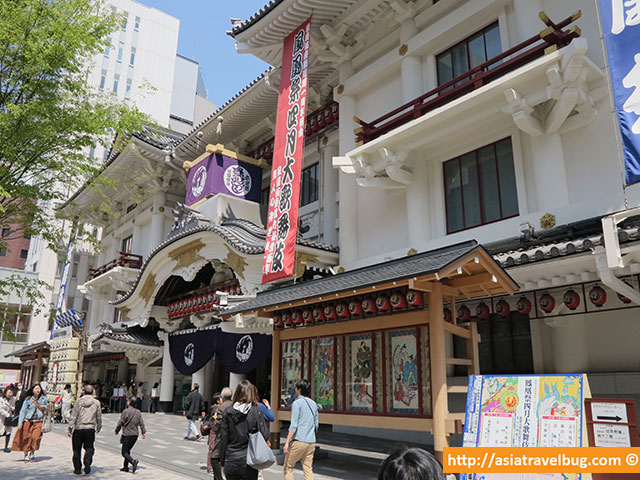 I really like Tokyo and it is a city worth a repeat stay. I love the vibrant Japanese culture, the friendly people and the great natural sceneries within Tokyo and its nearby suburbs. So now, I'm sharing my top 10 favorite things to do in Tokyo in this Tokyo travel blog to help you plan your visit!
Related reading: Tokyo Itinerary 7 Days – learn how much you should budget for your Tokyo trip, where to stay and how to get around.
Top 10 Things to Do in Tokyo without Breaking the Bank
1. Enjoy the beauty of Tokyo's massive public parks.  Massive public parks are pretty rare in highly urbanized Asian cities but not in Tokyo. Stroll along the massive grounds of Ueno Park, Yoyogi Park, Shinjuku Gyoen or East Gardens of Imperial Palace. Enjoy the beautiful cherry blossoms during spring time! Each park has its own character making each one a unique place to visit. I personally love Shinjuku Gyoen and East Gardens for their serenity and vast grounds for picnic. Simply perfect for quality time with family. If you wish to see street performers or teens in interesting bizarre outfits, drop by Yoyogi Park in Harajuku. If you want to have an experience in between the youthful vibe of Yoyogi Park and peacefulness of Shinjuku Gyoen, Ueno Park is for you.
Cost of the Experience: Free to enter Ueno Park, Yoyogi Park or East Gardens of Imperial Palace. Yen 200 (~USD 2) per adult to enter Shinjuku Gyoen.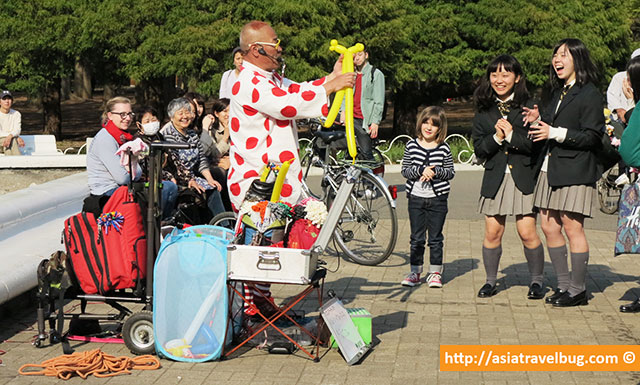 2. Do what the locals do. As an avid independent traveler, nothing beats the experience of living like a local. I was lucky enough to be in Tokyo when the cherry blossoms were in full bloom and I took time to on a Sunday to have a hanami picnic in Shinjuku Gyoen. Eating sushi under a cherry blossom tree felt so surreal beyond words. The pink petal storms created by blowing winds added a touch of magical charm. I can still vividly remember a cute Japanese couple beside us carefully bringing out a portable gas range to warm their soup. See, doing hanami picnic is also a perfect opportunity for people watching! This experience should be one of your top things to do in Tokyo!
Cost of the Experience: Yen 200 (~USD 2) per adult to enter Shinjuku Gyoen. Approximately Yen 600 (~USD 6) for 8 pieces of sashimi from Family Mart. Yen 300 (~USD 3) for a reusable blue picnic mat from convenience store.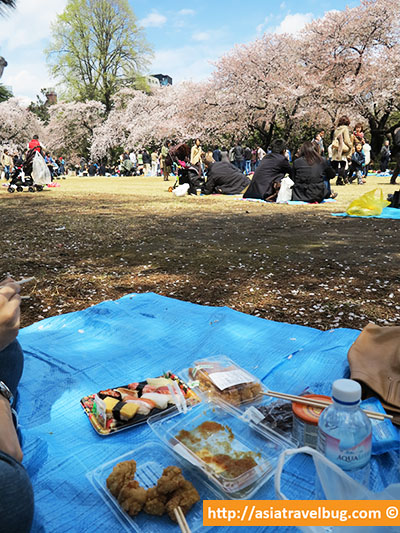 3. Get local travel insights from locals. I'm so glad to have stumbled across a FREE local service called "Travelers and Locals Japan." The company matches English-speaking tourists with local Japanese who will be happy to guide you around Tokyo for a chance to practice English. I was quickly contacted by a local after I signed-up online and was able to get local insider tips on the best time and place to see cherry blossoms. We were accompanied by the Japanese local in Tsukiji Fish Market as we have agreed over email. I'm really happy to see a piece of Tokyo from a local's perspective, we avoided tourist traps and I learned that wasabi is a vegetable. Without the Japanese local, this vegetable in the picture below could have easily passed as a shaved broccoli to me given that there are no English signs in Tsukiji Market. You can book for the free service here but make sure to sign-up at least 2 weeks in advance. This is something I would personally recommend to family and friends.
Cost of the Experience: Free and no tips. Food, transportation and applicable entrance fees will be at your own expense.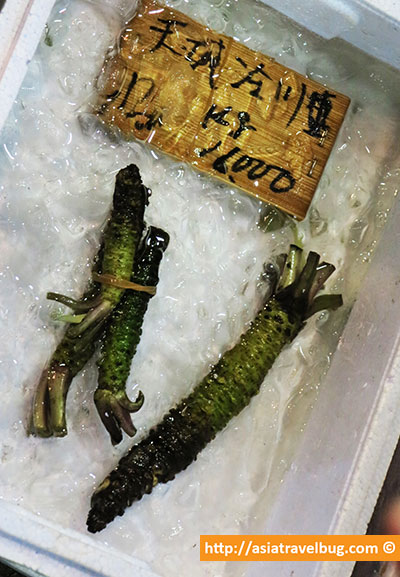 4. Eat where the locals eat. Eating out in Tokyo is not as expensive as you think! I can easily find good beef rice bowls for USD 4 in Matsuya (fast food), katsudon lunch sets for USD 7 in Hamakatsu (mid-range) and a really good ramen bowl in Ippudo (mid-range) for USD 8. Add approximately 20%-30% for dinners from lunch prices except for fast food. These restaurants have great food, fantastic service and are frequented by local salarymen. Plus there are no tips and no service charge!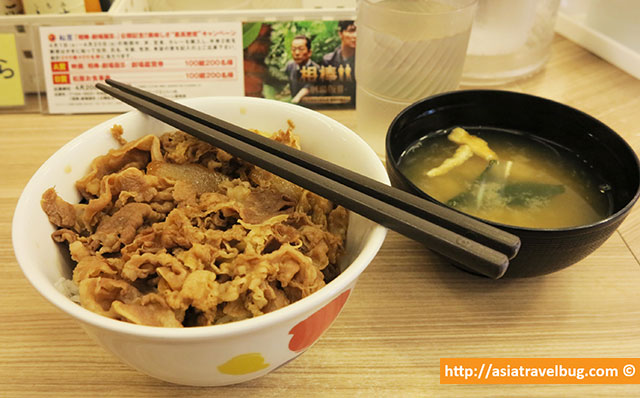 5. Drop by Asakusa and have fun people-watching. Located in the old part of Tokyo city, Asakusa exudes a rich cultural Japanese vibe. I call Asakusa a little slice of Kyoto in the heart of Tokyo. See interesting personalities in Sensoji temple, watch people riding in human-powered rickshaws and get a chance to see locals strolling the streets of Asakusa in their lovely kimonos. Your trip cannot be complete without crossing out Asakusa from your Things to Do in Tokyo bucket list!
Cost of the Experience: Free, you just need to start off from Asakusa station.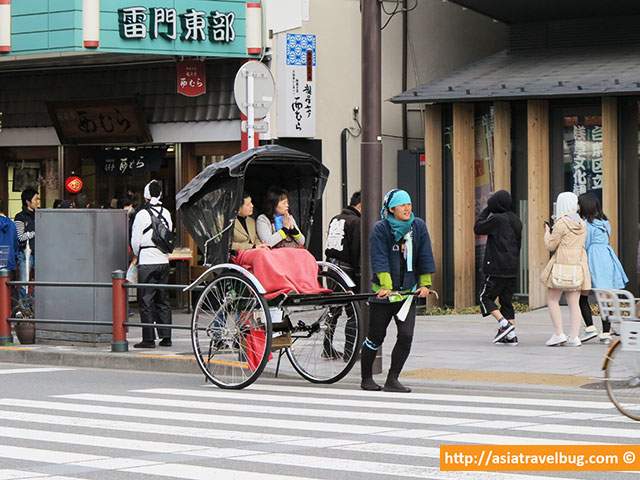 6. Get lost in Shinjuku station. With 200 station exits in the world's busiest station, I find it easier to navigate my way to Mt. Fuji than to find the right exit out of Shinjuku Station. But getting lost in Shinjuku Station is part of the fun. If you are lucky, you will be able to see interesting people just like this lady train commuter dressed a beautiful kimono.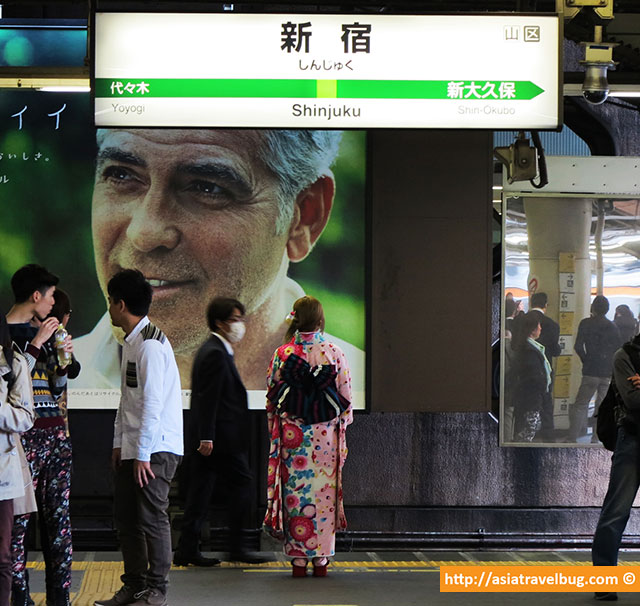 7. Visit Tsukiji Fish Market before it moves out of central Tokyo. Tsukiji Fish Market is actually an active wholesale trade market 5 minutes walk away from Ginza, one of the world's most expensive plot of land. The famous fish market will be relocating to a suburb location within the next few years. So if you want to take a last look of the world's largest fish market and enjoy fresh sushi in a convenient location, you have to visit now.
Cost of the Experience: Free to tour on your own.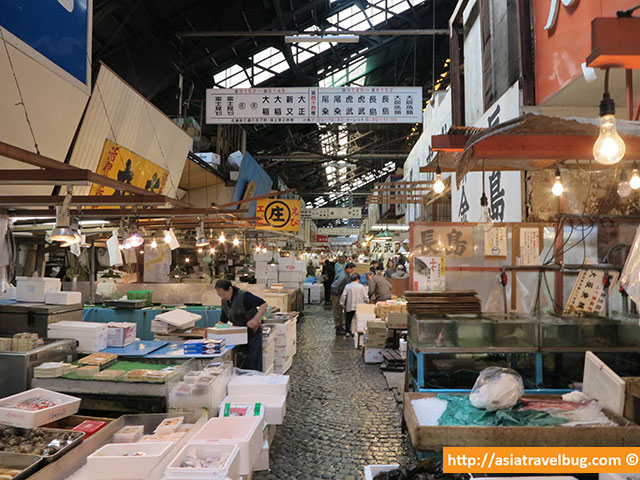 8. Make a quick day trip out of Tokyo to see Mount Fuji, but be sure to monitor the weather! It is true that no trip in Tokyo can be complete without a visit to Mount Fuji. I was lucky enough to see Mount Fuji from Gotemba on a rare cloudless day with cherry blossoms as bonus. Mount Fuji is such a real beauty, fascinating and marvelous. You have to see it for yourself. Weather permitting, the day trip to Mount Fuji should be among one of the things to do in Tokyo which you should not miss!
Cost of the Experience: Free to enter Gotemba Peace Park (aka Heiwa Park) where this beautiful photo of Mount Fuji was shot. Roundtrip Odakyu bus fare from Shinjuku to Gotemba Bus Station is approximately 2900 yen (~USD 28.5). If the trip to Gotemba will be taken with Hakone Free Pass, fare top-up of bus to and from Gotemba Bus Station is 890 yen (~USD 8.75) per way.
Related Reading: Click here to learn how, where and when to see Mount Fuji at its best.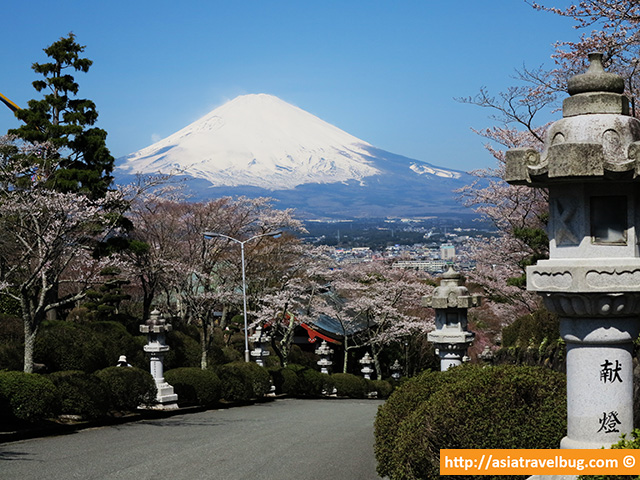 9. Pay a visit to Meiji Shrine. If you can't get enough of Tokyo's massive public parks, visit Meiji Shrine in Shibuya. A forest with a Shinto Shrine occupying 175 acre of land in the heart of Tokyo. See colorful barrels of sake and wine lined up along the walkways. Stroll around and take deep breaths of fresh forest air!
Cost of the Experience: Free to tour on your own, no entrance fee on the main grounds.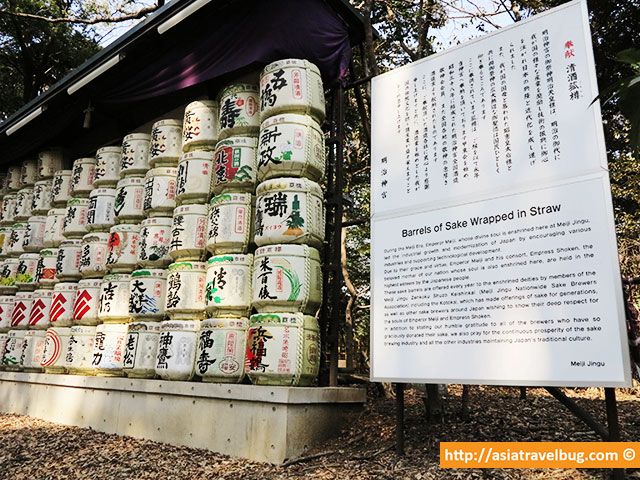 10. Get a free bird's eye view of Tokyo from Tokyo Metropolitan Government Building in Shinjuku. You read it right, it's free! There are very few queues to go up and see Tokyo skyline from above. On a very good day, you can even have the chance to see the tip of Mount Fuji from afar.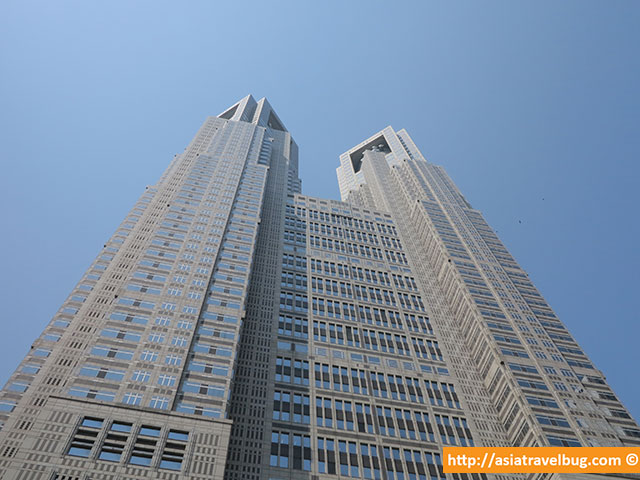 Interested to see a more traditional Japan? Hop on the train and head to Kyoto. See real-life geishas in Higashiyama District. Stroll along charming alleys dotted with 100+ year old Japanese houses. Check out our Kyoto blog and have a blast from the past Japan travel experience!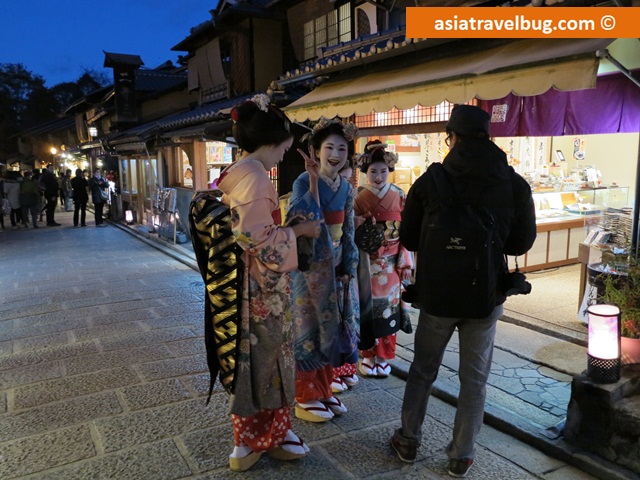 Other Japan Travel Tips: 
Looking for a convenient place to stay in Tokyo? 
Asiatravelbug suggests that you book with Agoda for best rates.

People Who Viewed This Article Also Read:
Tokyo Itinerary 7 Days
Where to Stay in Tokyo First Time
Tokyo Akihabara: 10 Surprising "Only in Japan" Moments Not to Miss in Tokyo
Mount Fuji: The Geeky Guide to See Mount Fuji at its Best
Osaka:
My First Jetstar Asia Experience – From Manila to Osaka
Osaka, Kyoto & Nara: My First Japan Trip! Osaka, Kyoto and Nara Japan Travel Itinerary
Osaka & Kyoto: Kansai Airport Arrival, Transit from Kansai Airport to Kyoto with Haruka and Icoca Card
Kyoto: Hotel Monterey Kyoto Review
Kyoto: Exploring Nanzenji Temple and Eikando Temple in Kyoto for Free
Kyoto: Kiyomizudera Temple Kyoto
Kyoto: Exploring Higashiyama District in Kyoto
Kyoto: Tofokuji Temple and Fushimi Inari Shrine
Kyoto: Arashiyama – Sagano Scenic Train, Bamboo Groves and Tenjyuri Temple
Tokyo: 10 Awesome Things to Do in Tokyo for First Timers
Love this article? Share this with your friends or travel buddies using the social share buttons below!