Bayview Hotel Singapore
We arrived at Bayview Hotel Singapore at around 5pm coming from Kuala Lumpur and had the same great experience with Aeroline. The only difference is that the journey from Kuala Lumpur to Singapore leg is longer by 30 minutes versus the other way around. Could it be traffic? Maybe. I love Bayview Hotel Singapore for its central location. Major attractions in Singapore are within walking distance. The hotel is around 5 minutes walk to Dhoby Gaut MTR Station, 10 minutess walk to Orchard Road, 20 minutess walk to Suntec City Mall, 30 minutes walk to Esplanade and Merlion Park, 40 minutes walk to CBD and Chinatown. Aside from its accessibility, the hotel also provides free WIFI access in the room.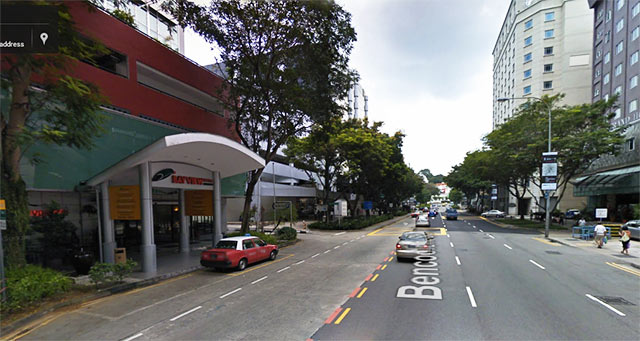 Bayview Hotel Singapore is a budget 3 star hotel, relatively clean and well-located if compared with similar class hotels in Singapore. However, their service can be cold at times and we did not feel warm hospitality during check-in. The room is so-so just enough for two people. The  breakfast buffet are mainly from canned products with big opportunity for improvement.  You may be better off  getting your breakfast in the nearby Kopitiam for a few bucks. If you are willing to pay for a little bit more and enjoy the same central location, you may want to consider staying in Rendezvous Hotel just a few steps away from Bayview Hotel Singapore.
Visitors Center at Orchard Road
We walked towards Visitors Center in Orchard Road right before sunset and decided to avail the 2 day Singapore Pass. The package consists of 8 tours on top of 2 full days unlimited hop-on hop-off from City Sightseeing Hippo bus. Not bad for the price of SGD 63 (~USD 50) per person. I highly recommend the 2 Day Singapore Pass since you'll be able to circle most of Singapore's tourist spots and get the full value of your money's worth.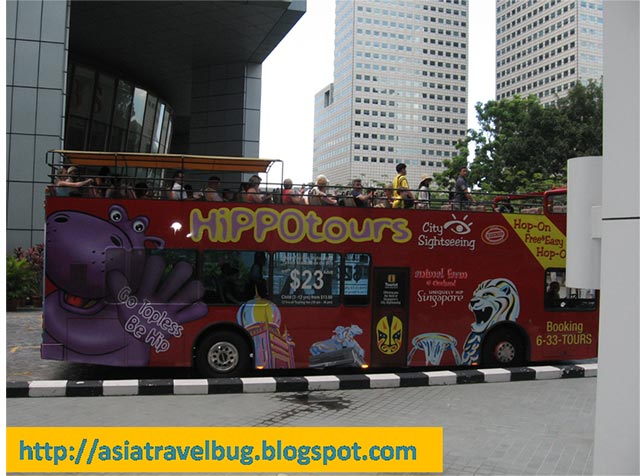 2014 Update: This Singapore trip was made last 2007 and there were changes in Singapore attractions in the past 7 years. The 2 day Singapore Pass has been upgraded with the number of included tours increased from 8 to 13. The new price of SGD 79 (~USD 63) per person is well justified by addition of 5 more ticketed attractions including Singapore Flyer. There are also some changes in the ticketed tours available as some of the previous attractions (like DHL Balloon) have ceased to operate. According to their website, the 13 ticketed tours included in the 2 Day Singapore Pass are as follows:
The 13 Tours and Attractions include the following:
1. Singapore DUCKtours
2. Singapore Flyer
3. City Sightseeing – City and Heritage Routes
4. The Original Tours
5. River Cruise
6. Sentosa & 2 IRS Rhino
7. Chinatown Heritage Centre
8. Asian Civilization Museum
9. Singapore Art Museum
10. Singapore Philatelic Museum
11. Botanic/Orchard Garden
12. Little India Walking Tour
13. Chinatown Walking Tour
Search smart and travel better with Asiatravelbug.  Looking for a convenient place to stay in Singapore? Search for the best hotel rates from over 100 sites in one click here.
Click here for Day 5 (Duck Tours Singapore, Heritage Hippo Tour & Moonlight Adventure)
Go to:
Day 1:  Singapore to Kuala Lumpur by Bus from Harbour Front Centre
Day 2:  Petronas Twin Towers, Merdeka Square & Bukit Bintang in Kuala Lumpur
Day 3:  Genting Highlands and Batu Caves
Day 4:  Bayview Hotel Singapore and 2 Day Singapore Pass
Day 5:  Duck Tours Singapore, Heritage Hippo Tour & Moonlight Adventure
Day 6:  Singapore River Cruise, Clark Quay & Sentosa
Day 7:  Singapore Zoo and Night Safari
Day 8:  Things to Do in Singapore in Less Than a Day