Docomo Wi-Fi for Visitor for 1 Dollar a Day
Want one-week access to 150,000 wifi hotspots in Japan for just a little over one dollar per day? Now, it's possible with docomo Wi-Fi for Visitor.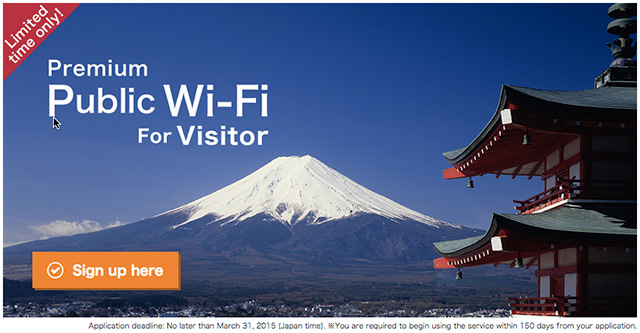 Highly Affordable Premium Public Wifi Hotspot Access
NTT DOCOMO, the leading mobile telco giant in Japan with over 65 million local subscribers, has recently launched docomo Wi-Fi For Visitor – a premium public wifi service geared towards foreign tourists for a very reasonable price of 900 yen (~USD 7.50) for one week.
To give you an idea on how affordable docomo Wi-Fi for Visitor is, 900 yen is roughly the cost of one cheap ramen lunch in Tokyo!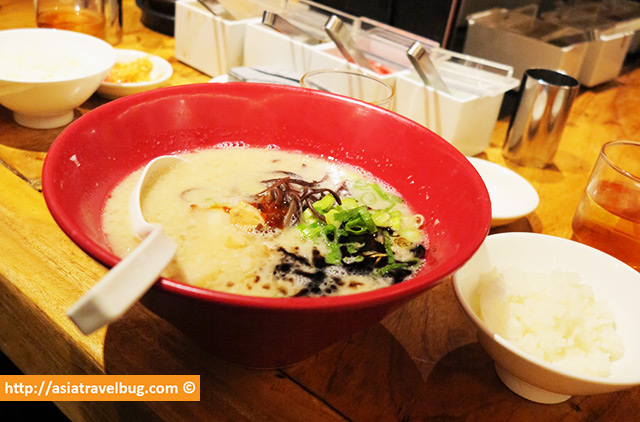 The one-week plan allows you to connect to public internet while on the go for just a little over one US dollar per day, as long as you are within the wifi range of an NTT DOCOMO wifi hotspot. The service is even for more affordable for long staying foreign travelers. The three-week wifi hotspot access plan is available for only 1300 yen (~USD 11).
The minimum subscription plan is one week which is enough to cover a typical one week vacation in Japan for short and medium-haul travelers.
Update: From January 22, 2016 to March 23, 2016, you can avail the one-week plan for a reduced fee of 600 yen (~USD 5) instead of 900 yen (~USD 7.50) as part of NTT DOCOMO's promotion.
Wide Wifi Hotspot Availability
This public wifi NTT DOCOMO service is available nationwide in major airports, train stations, subway stations, cafes and convenience stores in Japan – from Hokkaido, Tokyo, Osaka, Kyoto down to the islands of Okinawa. Convenience stores are almost everywhere in Japan especially in city centers.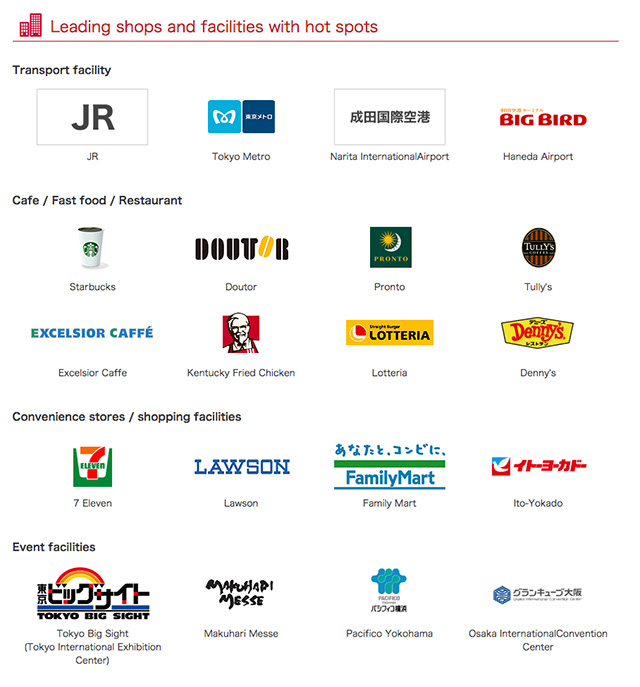 Wifi availability inside Tokaido Shinkansen. If you will be traveling between Tokyo and Osaka via Tokaido Shinkansen bullet train, you won't get bored as you can connect to the NTT DOCOMO wi-fi hotspot onboard the train during your 3-hour ride.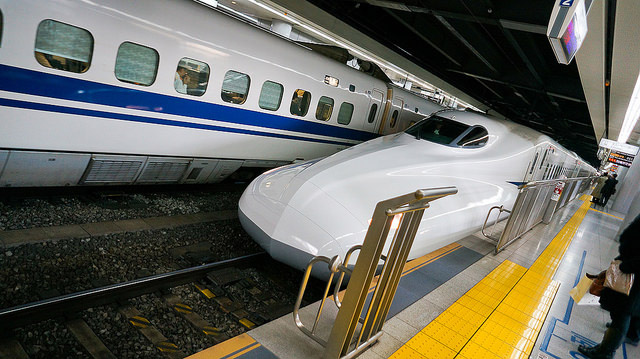 High Speed Public Wifi
The maximum internet speed is blazing fast at 72.2 mbps with no usage cap. So if you want to relax in a café after a tiring day, you can watch youtube without worrying about any wifi usage limit.
Book in Advance – Limited Time Only
The docomo Wi-Fi for Visitor is currently on a trial basis and is available for online registration on or before March 31, 2016. If you are planning to visit Japan for spring or summer, it may be a great time to try this public wi-fi NTT DOCOMO service. The service can be used starting within 150 days (5 months) from your online registration date. Just register and pay online in the website of docomo Wi-Fi for Visitor in advance.
Read on the rest of this blog to know why you need wifi to navigate Japan, how this NTT DOCOMO service works and how it compares to NTT East Free Wifi.
Why You Need Wifi to Navigate Japan
Having been to Japan 3 times in the past 3 years, I can say that finding a free public wifi is extremely hard. If ever you find one, it maybe impossible to connect due complicated multi-step registration process mostly in Japanese language.
Here are 3 reasons why navigating Japan without a wifi connection can be confusing and challenging.
1. Japan google maps can only be used online. For some reason, google doesn't allow you to download and store google maps in Japan for offline use, even if you try to download Japan maps outside Japan.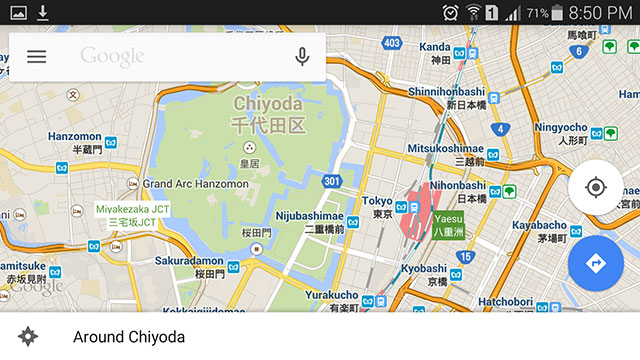 2. Highly complex train and subway stations. While it's true that the trains and subways in Japan are ultra efficient, choosing the right train to reach your destination is not as simple as you think. In major train stations like Shinjuku or Tokyo, over 30 JR train and subway lines converge in one massive station. Sometimes your itineraries change mid-way and having an online access to Hyperdia on your mobile will help you pinpoint the fastest train route just when you need it.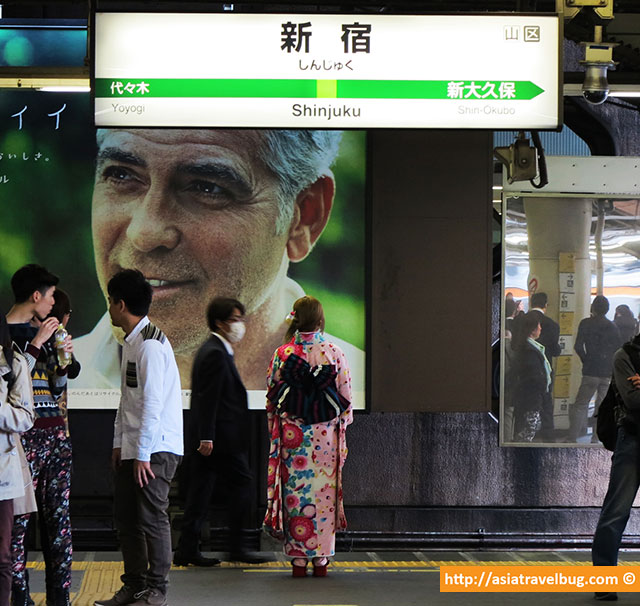 3. Few street signs in Japan. Only main avenues in Japan have street names most of the time. Problem sets in when you get lost in back alleys. You can find convenience stores tucked in back alleys but rarely you can find street names.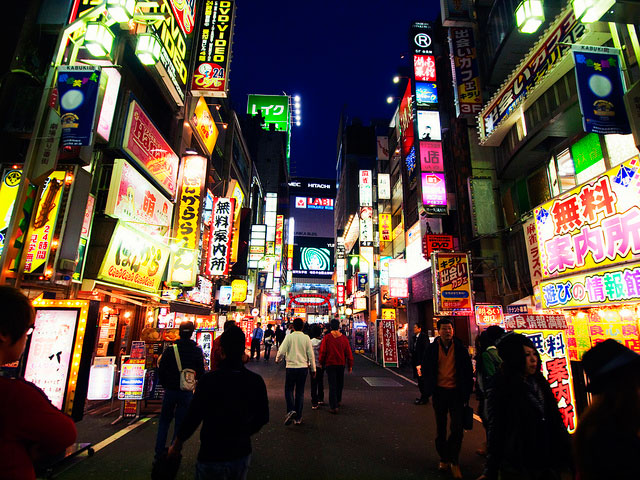 How it Works: Docomo Wi-Fi for Visitor
1. Get a single sign-in credential across 150,000 NTT DOCOMO wifi hotspots nationwide in Japan. The beauty of this service is that you can use one single username and password to access NTT DOCOMO hotspots in the airport, train station, Starbucks, KFC, 7-11, Lawson, Family Mart or any other establishment with NTT DOCOMO stickers below.

2. Bypass complicated Japanese registration process in public wifi hotspots. NTT Docomo provides 2 exclusive wifi hotspot networks where you can log-in in English. You just need to find and connect to either "0000docomo" or "docomo" wifi hotspot network. Since you will not be using Famima wifi hotspot of Family Mart or 7-Spot wifi hotspot of 7-11 directly, you bypass the multi-step wifi account registration process in Japanese language often required by convenience stores. Plus, you do not need to download any special mobile app to access the NTT Docomo wifi hotspot network.
3. Single Device Usage at a Time. The username and password can be used in one single device at a time. It is possible to use the wifi on your ipad or laptop instead, just log off your NTT DOCOMO wifi from your smartphone.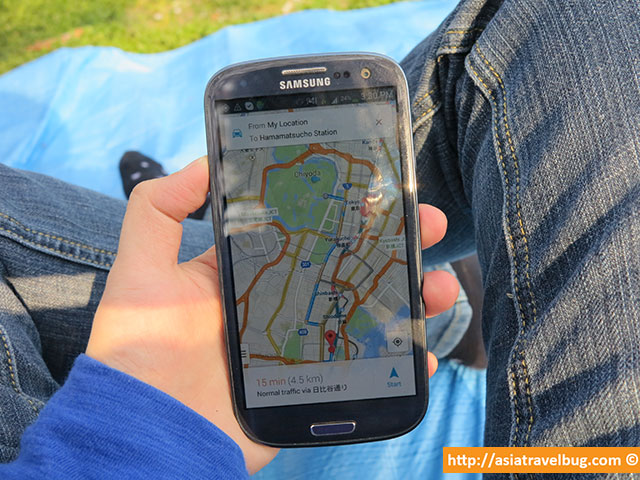 4. Wifi Connectivity. Since you will be connecting to a public wifi hotspot, you will be required to log-in each time in each partner establishment of NTT DOCOMO. There have been reports from Iphone users that Iphone remembers your credentials and connects you automatically to the internet once you are within a range of an NTT DOCOMO wifi. The need for separate log-ins in different establishments may depend on the features of your smartphone.
Although the service does not provide a continuous connectivity to the internet just like what you will get from a mobile pocket wifi, docomo Wi-Fi for Visitor maybe enough for people who only need sporadic internet connection or for travelers with itineraries concentrated in Japan city centers.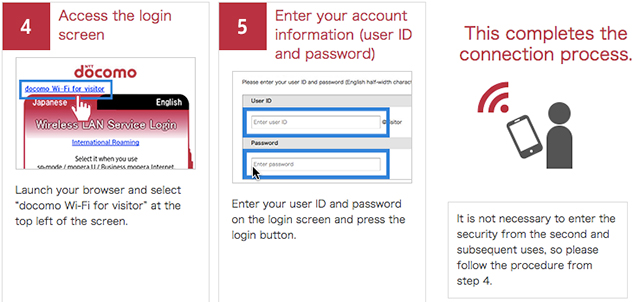 How It Differs from NTT East Free Wifi
1. Access to more public wifi hotspots. While NTT East Free Wifi is available only in Tokyo and Eastern Japan with 45,000 hotspots, docomo Wi-Fi for Visitor is available all throughout Japan with 150,000 hotspots nationwide. Just do the math – you'll get at least 3x more wifi hotspot access points using docomo Wi-Fi for Visitor. Your 900 yen for one week of access to the NTT DOCOMO public wifi hotspot network nationwide goes a long way!
2. Different wifi hotspot networks available for connection. When you use docomo Wi-Fi for Visitor, you can connect to either docomo or 0000docomo hotspot network. When you use NTT East Free Wifi, you can connect only to 0000Flets-Portal hotspot network which is relatively limited.
Using my limited Kanji Japanese language reading ability, I compared the available wifi hotspots of docomo Wi-Fi for Visitor and NTT East Free Wifi zooming into the map of Shinjuku Tokyo. The difference is astounding with docomo Wi-Fi for Visitor having 9x more hotspot access points in Shinjuku over NTT East Free Wifi.
NTT East Free Wifi: ~24 Hotspot Access Points in Shinjuku, Tokyo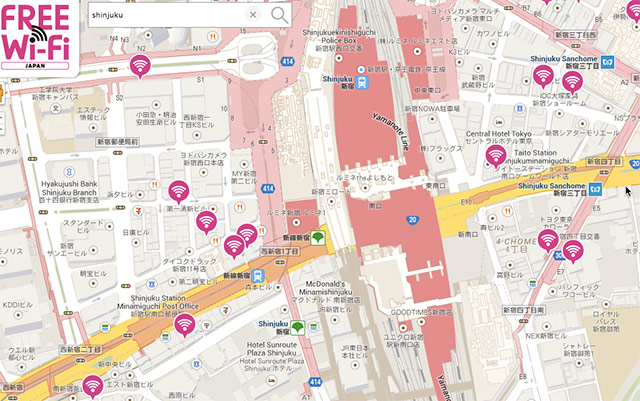 Docomo Wi-Fi for Visitor: ~217 Hotspot Access Points in Shinjuku, Tokyo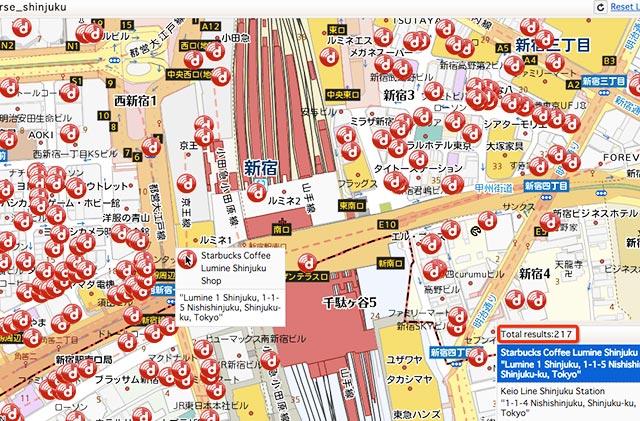 The map of docomo Wi-Fi for Visitor is currently in Japanese language with overlay of English names for partner establishments. I just hope they add a full English map in the future for more convenience. But for now, you can click on the detailed map of popular tourist locations in Japan in their website to check out the wifi hotspots available in the area of your choice.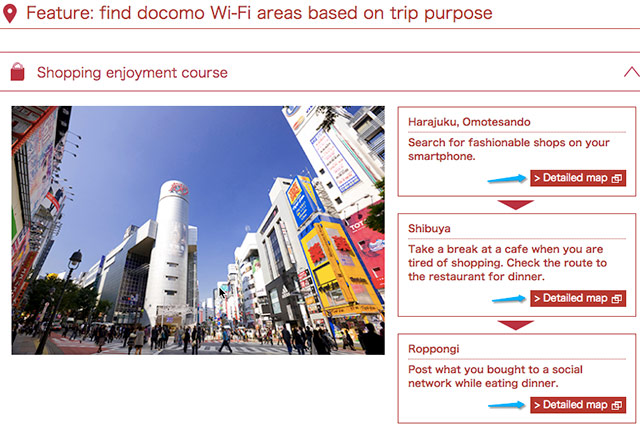 Summary

I have not personally used docomo Wi-Fi for Visitor yet but this is something I look forward to try in my next trip to Japan. The service looks very promising with its number of wifi hotspots clearly a step above any other free public wifi service providers. For 900 yen a week and access to 150,000 wifi hotspots nationwide in Japan, the price is definitely a great value for money! The benefit you get lies in a sweet spot between NTT East Free Wifi and mobile pocket wifi rental, for a price that won't put a hole in your pocket.
Docomo Wi-Fi for Visitor should be great for single or couple travelers with travel itineraries concentrated in Japan city centers. For family or group travelers who plan to rent mobile pocket wifi, docomo Wi-Fi for Visitor can serve as a good back-up wifi for extra peace of mind.
If you have tried docomo Wi-Fi for Visitor, please feel free to share your experience in the comments section of this blog.
So how do I avail the docomo Wi-Fi for Visitor service?
You can register for docomo Wi-Fi for Visitor and pay online with a credit card. Just make sure to register on or before September 30, 2015. You can register and pay here. 
Looking for a convenient place to stay in Tokyo, Osaka or Kyoto? 
Asiatravelbug suggests that you book with Agoda or Booking.com for best rates.
Other Japan Travel Tips:
People Who Viewed This Article Also Read:
Tokyo Itinerary 7 Days
Mount Fuji: The Geeky Guide to See Mount Fuji at its Best
Tokyo Akihabara: 10 Surprising "Only in Japan" Moments Not to Miss in Tokyo
Tokyo: 10 Awesome Things to Do in Tokyo for First Timers
Osaka:
 My First Jetstar Asia Experience – From Manila to Osaka
Osaka, Kyoto & Nara: My First Japan Trip! Osaka, Kyoto and Nara Japan Travel Itinerary
Osaka & Kyoto: Kansai Airport Arrival, Transit from Kansai Airport to Kyoto with Haruka and Icoca Card
Kyoto: Hotel Monterey Kyoto Review
Kyoto: Exploring Nanzenji Temple and Eikando Temple in Kyoto for Free
Kyoto: Kiyomizudera Temple Kyoto
Kyoto: Exploring Higashiyama District in Kyoto
Kyoto: Tofokuji Temple and Fushimi Inari Shrine
Kyoto: Arashiyama – Sagano Scenic Train, Bamboo Groves and Tenjyuri Temple
Love this article? Share this with your friends or travel buddies using the social share buttons below!