French Concession
From Yu Garden metro line 10 station, Xintiandi in French Concession is just two stops away.  We followed the French Concession walking tour from Frommer's which led us to Fuxing Park. I have to say that French Concession is one of the most beautiful places in Shanghai. Not crowded, the streets are lined with maple trees and the place feels like Europe rather than China.
We arrived in late autumn and for someone coming from a tropical country, watching the golden maple leaves falling from the trees is just priceless.  The Fuxing Park is lovely and serene and could have been more beautiful on a sunny day.
A lovely serene photo inside Fuxing Park.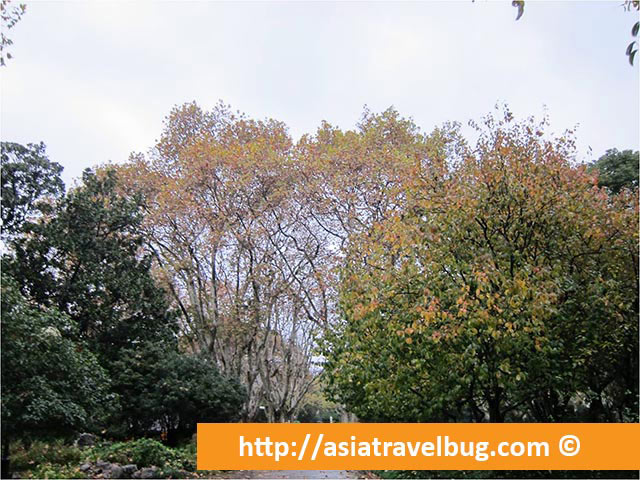 This bright autumn tree could have been more beautiful weeks ago.
Xintiandi
Xintiandi is a compound of old houses turned into a complex of restaurants and shops within the French Concession area. We managed to find Din Tai Fung here, the Shanghai restaurant rated as # 1 in tripadvisor as of the time of this writing.
Din Tai Fung Restaurant
We ordered their xiaolongpao, honey glazed spareribs, drunken chicken, fried string beans, fried rice and pork bun. I find their serving size to be quite small – probably best to be shared by two people.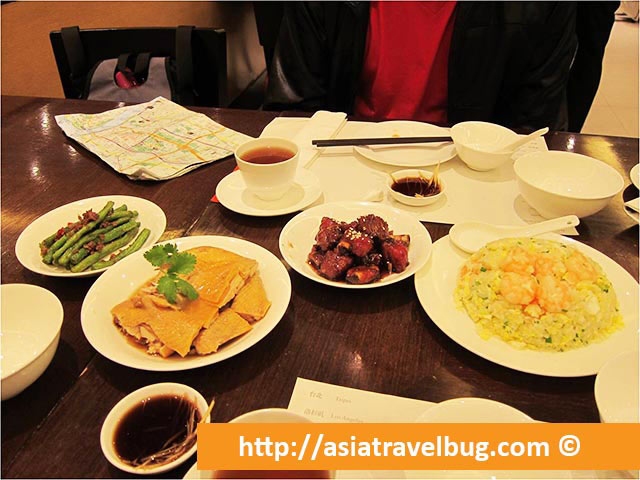 Compared to Nanxiang, Din Tai Fung's Xialongpao is way better but I can't still find the WOW factor. But their honey glazed pork spareribs is to die for! We tried to order a second spareribs but it has gone sold out. Prepare to spend RMB 130 to 150 (~USD 20 – 24) per person.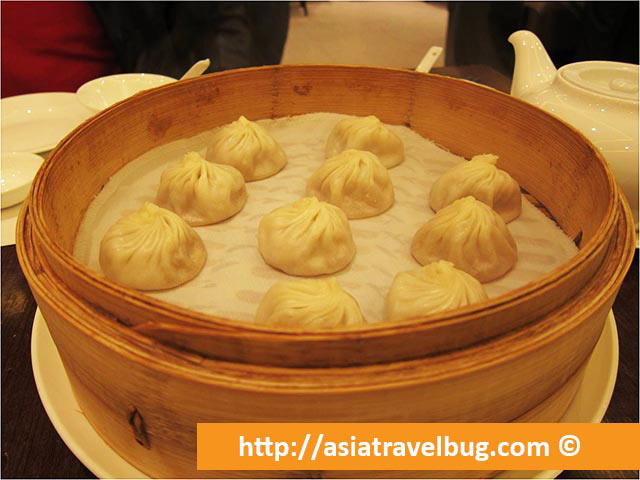 The Bund at Night (Shanghai at Night)
To wrap up our trip, we spent our last few hours in Shanghai strolling along the end of East Nanjing Road and the Bund.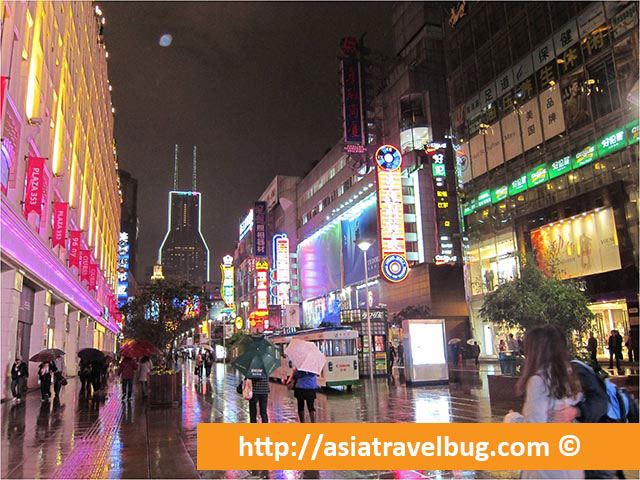 The sight of Nanjing Road, The Bund and Pudong Skyline bursting in colours at night is something that will blow your mind away.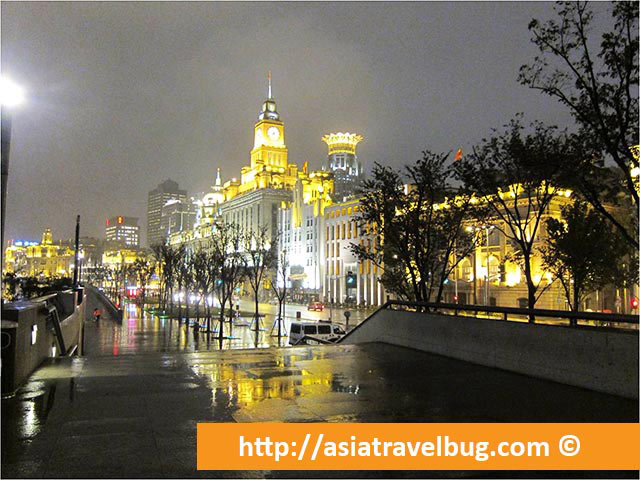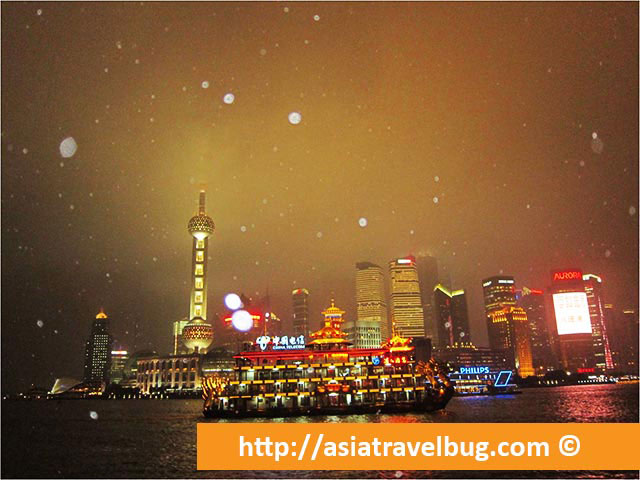 Go to: