The Peak
Admission: Free except for Sky Terrace
Getting There: Take Bus No. 15 from Central Ferry Pier / Take Peak Tram from Lower Peak Tram Terminus
We actually reserved travelling to The Peak for another day. But when we got back to Central Ferry station from the Rickshaw Bus tour, we saw a banner plastered along the railings that there is a bus going to the Peak for HKD9.80 (USD1.30) only. Since Central Ferry station is the first stop of Bus No. 15, we got the chance to seat at the front row of the second deck. Taking the bus instead of the Peak Tram proved to be a very great choice! First, it's considerably cheaper – the bus only costs HKD9.80 (USD1.30) while the Peak Tram costs HKD28.00 (USD3.60) per way. Second, you skip the endless queue for The Peak Tram in the Lower Peak Tram Terminus. Third, I actually enjoyed the 45 minute traffic jam to The Peak as I got to see the day-to-day lifestyle of the Hong Kong rich where Lexus, Mercedes Benz and BMW cars dominate the road. Also, the view all the way up via the double decker bus is stunning, way better than the view from The Peak Tram!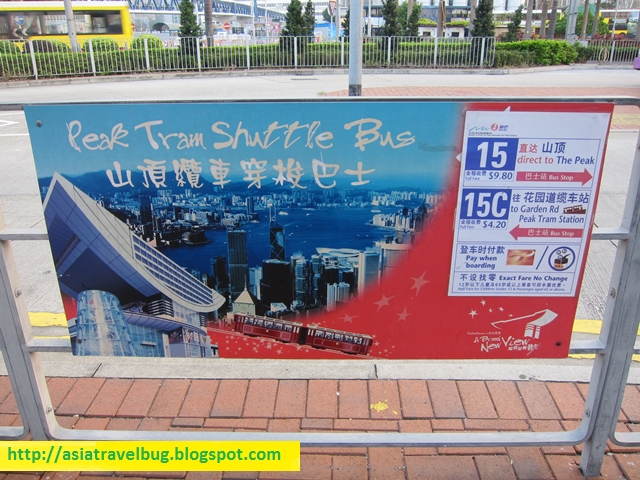 Tip: If you are taking the bus to The Peak, I strongly suggest that you take the bus from the Central Ferry Station. The bus tends to become jam packed as there are a lot of people taking the bus from the succeeding bus stops. It's also not comfortable to stand in the bus for 45 minutes.
Here's the fantastic Hong Kong city skyline view which I really enjoyed from the Double Decker bus!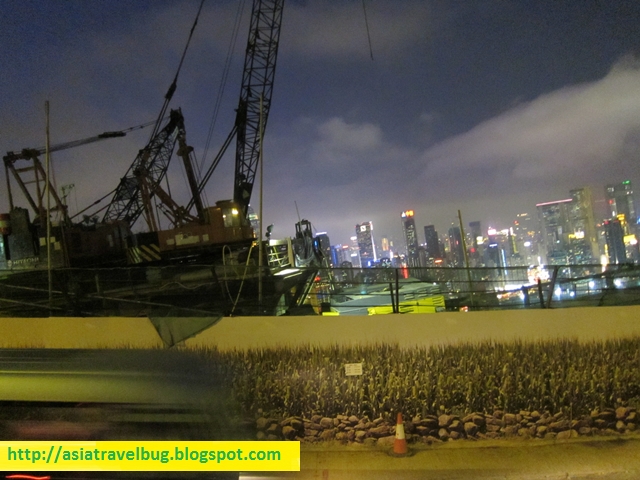 A replica of The Peak Tram greets you once you reach The Peak. This is a very good photo opportunity with the tram in case you arrive via the double decker bus.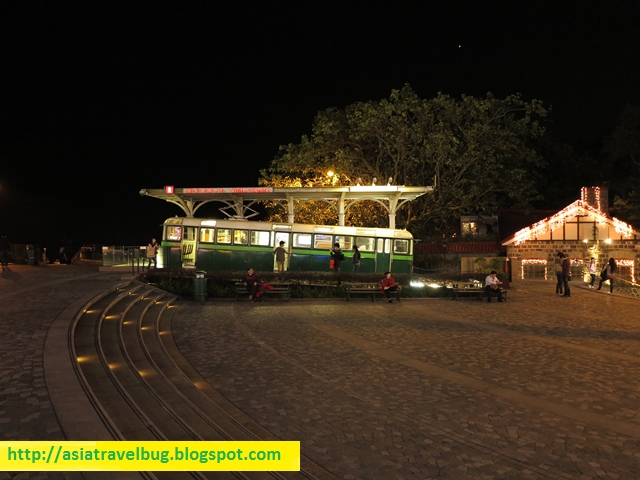 Finally, after squeezing myself into the crowd, I managed to take this famous Hong Kong city skyline shot from The Peak. It was quite foggy when we went there, I'm pretty sure the view is post card-like during perfect days.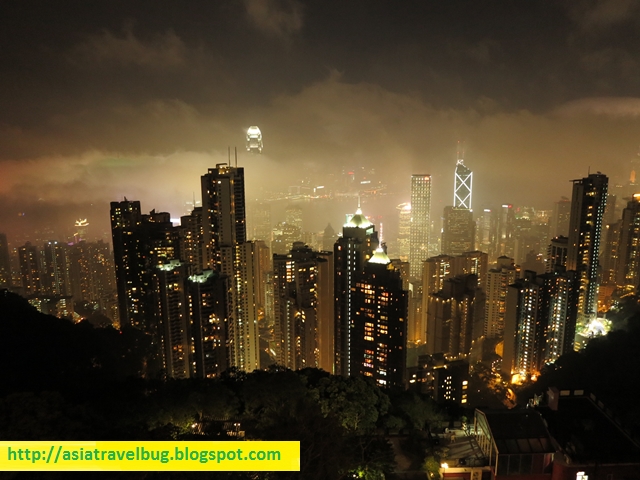 Mak's Noodle House
We had dinner in the famous Mak's Noodle House in The Peak. Though the serving size is small, the noodles are very springy and aromatic. Prepare to spend between HKD 35 to HKD 60 (USD 4.50 to USD 8.00) per person. For a detailed review of Mak's Noodle House, please refer to my Hong Kong Food Blog series as part of Mid-Range Dining.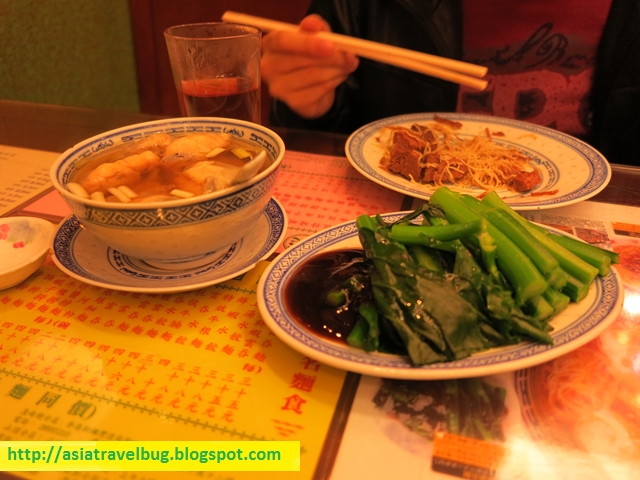 From The Peak Back to the City
We wandered around The Peak for about an hour, breathed some fresh air, dined in Mak's Noodle house, got back to the The Peak bus terminal, then hopped on to Bus 15 back to downtown. Surprisingly, the ride downwards took only 15 minutes! How I wish it was longer! We alighted from Wanchai bus stop and took MTR back to Tsim Sha Tsui.