Hong Kong Museum of History 
Admission: HKD10.00 (USD1.30)
Address: 100 Chatham Road South, Tsim Sha Tsui, Kowloon
How to get there: About 15 minutes walk along Chatham Road from Tsim Sha Tsui East MTR Station P2 Exit
As a sip a cup of tea in the executive lounge of Kowloon Shangrila Hotel, the fogs blanketed the top floors of the sky scrapers across the Victoria Harbour. The sky was dark and dim. It was another gloomy day in Hong Kong and the weather was just perfect for a museum visit.  My mom and I decided to visit the Hong Kong Museum of History since the reviews in tripadvisor rave about it.I really like the location of Kowloon Shangrila since every tourist spot in Kowloon is walkable within 5 to 20  minutes. After a 15 minute good walk from our hotel, passing through the busy streets in Tsim Sha Tsui, we finally reached the Hong Kong Museum of History.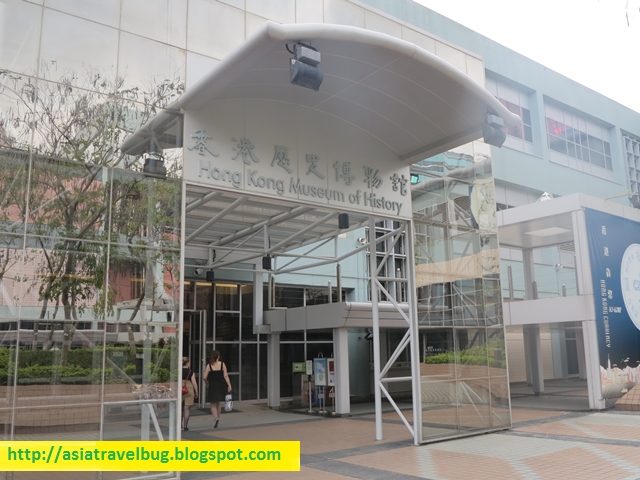 The Hong Kong Museum of History is one of the best museums in Asia I've been to. The collections are very rich, displays are realistic and the entrance fee only costs a measly HKD10.00 (USD1.30). I was amazed with the different stones showcased as some already existed a couple of centuries back. The replicas ranging from people to houses and boats look very realistic. There are also multiple theaters inside the museum where you can watch the story of Hong Kong's transformation from a former colony to a tiger economy. I've been to museums in Singapore a few years back and they charge an arm and leg, the Hong Kong Museum of History is bang for the buck.
This Hong Kong Museum is strongly recommended by ASIATRAVELBUG. Normally, first time Hong Kong visitors skip this place but I can tell you this place is a gem in Kowloon. How I wish I discovered this place way before.  The museum is very huge. We explored the place for 2 hours but we weren't able to finish all floors. If you are going to drop by here, I suggest you to allot half day to learn the history and transformation of Hong Kong.  I think that non-Asians will appreciate the museum much more since it offers an authentic blast-from-the-past Chinese experience.
Here are the colorful masks inside the museum, I love the strong attention to detail!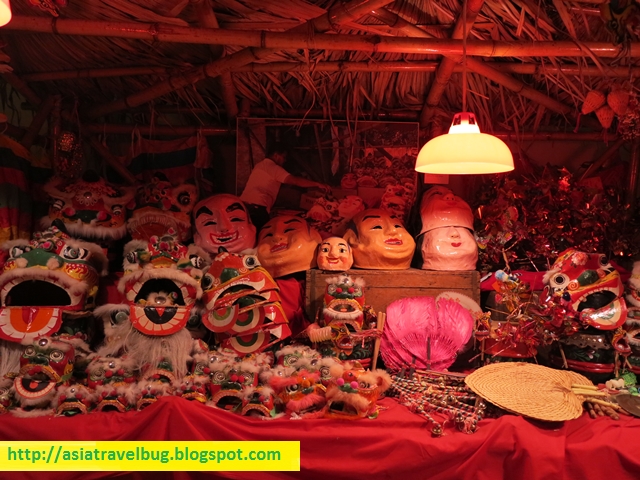 This is the typical Chinese prayer ritual scene, with fruit offerings, paper money and incense by the table.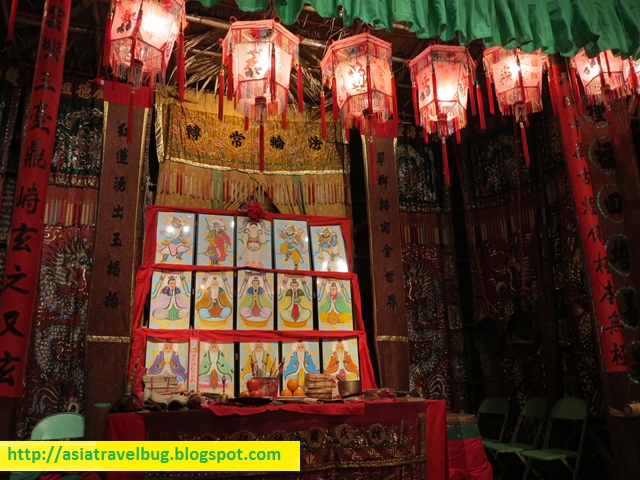 The dragon dance is a common scene not only in Hong Kong, but across all Chinatowns around the world during Chinese New Years.
It was also cool to see how weddings were like in Hong Kong a hundred years back.  The brides were carried in wood enclosure adorned with red fabric to their wedding place.<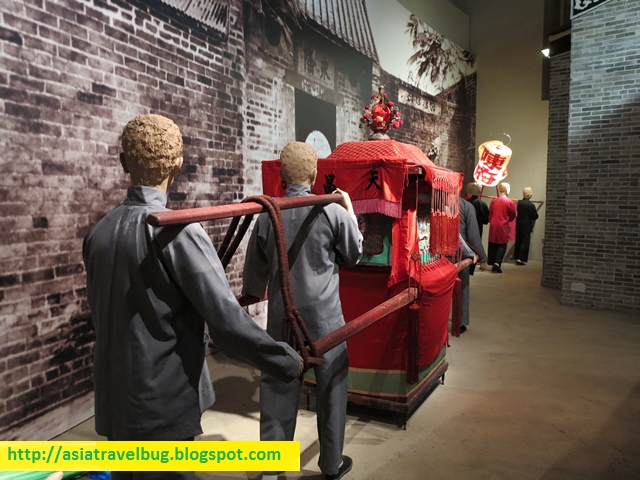 This is my favorite spot in the museum, right in the center where a huge replica of a Hong Kong Junk Boat can be found. These junk boats were used by Hong Kongers to fish and it's interesting to see that there's a bed inside the boat replica. If you are adventurous enough and want to have the modern junk boat experience, you can try Aqua Luna by the Victoria Harbour.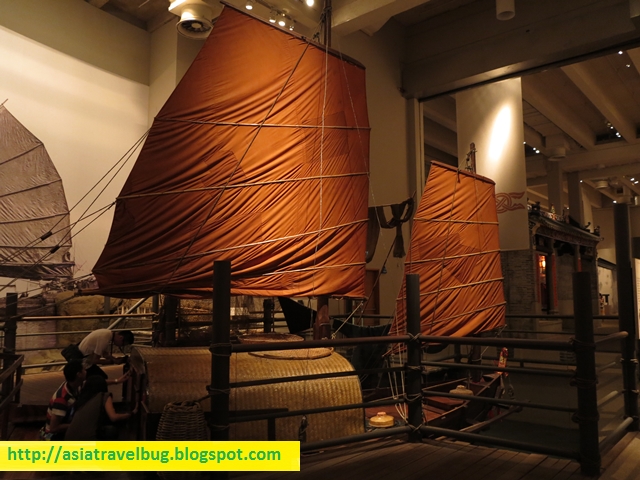 The photos above only show a very small fraction of the museum. I really enjoyed this place more than any other museums in Asia I've been to. So go see Hong Kong Museum of History yourself! This museum will not disappoint.
Chuk Yuen Seafood Restaurant
After exploring the Hong Kong Museum of History, we had a dimsum lunch in the nearby Chuk Yuen Seafood Restaurant in Tsim Sha Tsui. Their raddish cake is a must try! You can see my full review of this restaurant in my Hong Kong Food Trip blog series.