Tsim Sha Tsui East Waterfront Podium Garden
Admission: Free
How to get there: via MTR and get off from Tsim Sha Tsui MTR station P1 Exit
It's our last day in Hong Kong so we decided to pay a last visit to a nearby garden just beside Kowloon Shangri-la hotel. It was nice to see local kids playing around being chased by their mothers.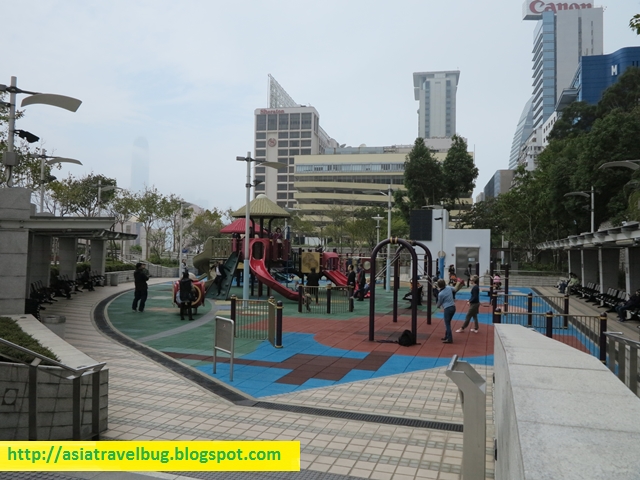 Shang Palace at Kowloon Shangri-la
We went back to Kowloon Shangri-la and decided to spluge on our last meal in Hong Kong. The restaurant was full of people and we had to wait until 2 pm to have a seat. Well, I think it's worth all the wait since the dishes we ordered really tasted 2 Michelen stars! For a more detailed review of Shang Place, please go to my Hong Kong food trip blog series. Prepare to spend HKD 200 – 250 per person (USD 27 – 33 per person).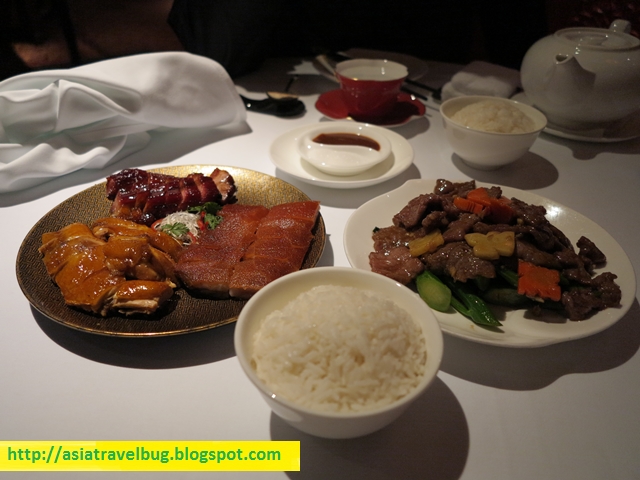 Airport Express from Tsim Sha Tsui to Hong Kong Airport

Since we came to Tsim Sha Tsui via A21 bus on our arrival, we decided to test how fast is it to travel back to Hong Kong Airport using Airport Express train. It's also a weekend today and the hotel's concierge informed us to take the Airport Express to avoid the heavy Tsim Sha Tsui traffic jam.
Fortunately, the Airport Express has a free shuttle bus for major hotels within Tsim Sha Tsui. After 20 minutes of wait in the lobby of Kowloon Shangri-la, the bell boy informed us that the free shuttle to Airport Express Kowloon has arrived and loaded all our luggages for us. It only took about 10 minutes for us to reach the Airport Express Kowloon Station.
The Kowloon Station looks like a mini airport. If you are flying via major full-service airlines like Cathay Pacific, you can already check-in your luggage right there for free. Unfortunately, we are flying back home via Cebu Pacific Air so we did not get the chance to try the free luggage check-in service in Kowloon Airport Express Station.
We purchased a group of 3 ticket for a total of HKD 190 (USD24.50) which effectively gave us a discount of 30%. A single one way coupon from Kowloon Station to Airport costs HKD 90 (USD 11.60) one way. If you are coming from Tsim Sha Tsui, I strongly recommend you to take Airport Express versus Airport bus on weekends to avoid the monstrous traffic jam especially along Nathan Road.
Overall, I had a very pleasant experience in the 20 minute train journey. The seats are comfortable and the train coach looks like the inside of a plane. There's also plenty of space to put your luggage. I will definitely use the service of Airport Express when I am back in Hong Kong.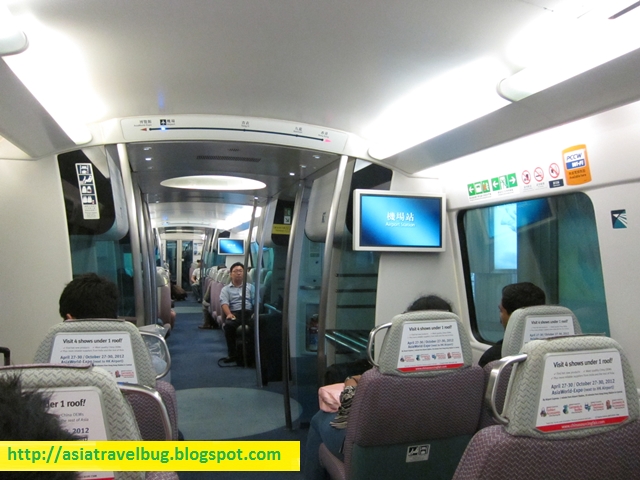 The Airport Express departs every 10 minutes from 6 am to 12 mid-night.