I'm trying to sleep early today but can't due to overdose of green tea. So let me finish my foodie review of my recent Hong Kong trip, I'm hoping that I will doze off to sleep after and not crave for some midnight snack. Fingers crossed. Haha!  My last trip to Hong Kong has proven that this city is indeed a foodie paradise! From the hawkers to Michelin star restaurants, everything is simply yummy! I dare to say that I'm willing to go back to Hong Kong for the food alone.  
FOOD SPLURGE 

A. SHANG PALACE AT KOWLOON SHANGRILA
Shang Palace – 2 Michelin Stars
Prepare to spend: HKD 200 – 250 per person (USD 27 – 33 per person)
Where: Kowloon Shangrila, 64 Mody Road Tsim Sha Tsui, Kowloon, Hong Kong
My trip cannot be complete without a visit to Shang Palace. I forgot to make an advance reservation so we had to wait until 2:30pm for a seat. Well, the food is worth the wait! The honey glazed barbequed pork melts in your mouth and is leaps and bounds tastier than the same dish in their Manila branch. The taste of the suckling pig is consistent, very crunchy with just the right amount of fat. Make sure to order their suckling pig combination platter if you drop by Shang Palace! I love the beef with vegetables too, but this dish was out-shined by the suckling pig combination.  Serving size is just right, not too small but not generous. Ambiance is great, very oriental. And yes, I will definitely come back!
Suckling Pig Combination Platter – HKD 220++ – Honey Glazed Barbequed Pork, Suckling Pig, White Chicken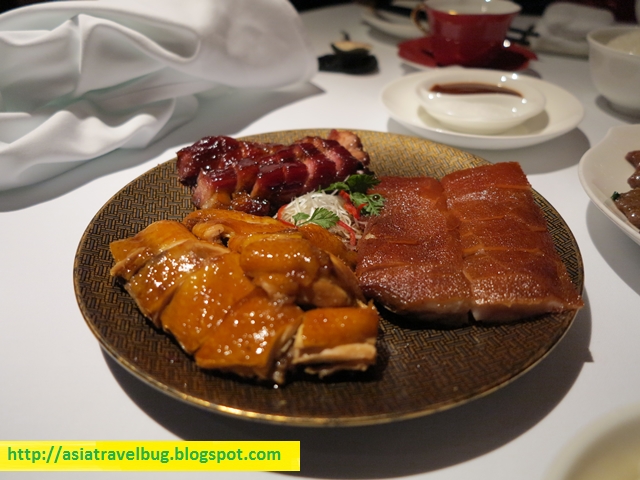 Sauteed Slice Beef with Greens – HKD 150++ (to the right)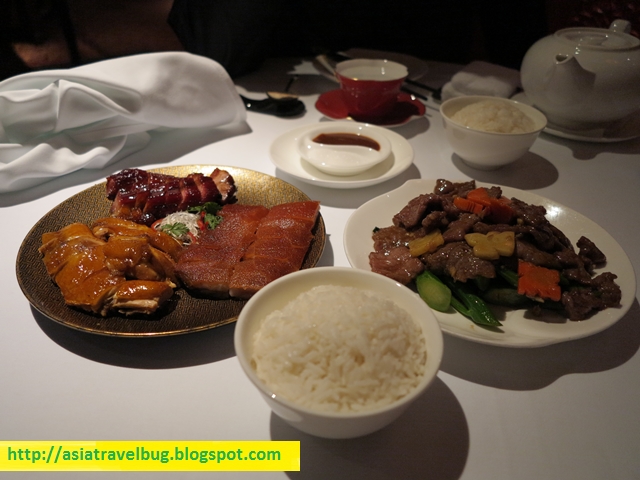 Cafe Kool at Kowloon Shangrila
Where: Kowloon Shangrila, 64 Mody Road Tsim Sha Tsui, Kowloon, Hong Kong
Thanks to the generosity of Shangri-la! We actually got upgraded with club lounge access and breakfast at Cafe Kool thrown in for free during our stay in Hong Kong. Cafe Kool looks to be extremely popular as it's always busy every time we take our breakfast.
As expected from a Shangri-la buffet, the selection is quite vast from Chinese to American breakfast staples. What I liked in Cafe Kool is that I can request for freshly squeezed juices, perfect to jump start lazy mornings. The food quality is quite good but I've tasted better Shangri-la buffets outside Hong Kong.
Here is the Cafe Kool dining area.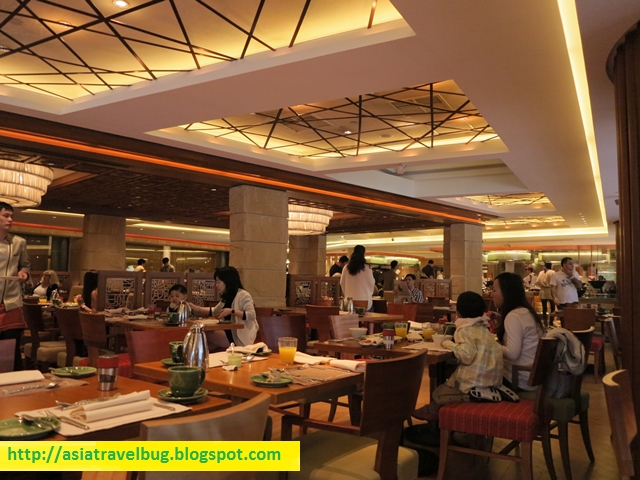 My mom loved the freshly brewed coffee with Shangrila's signature S.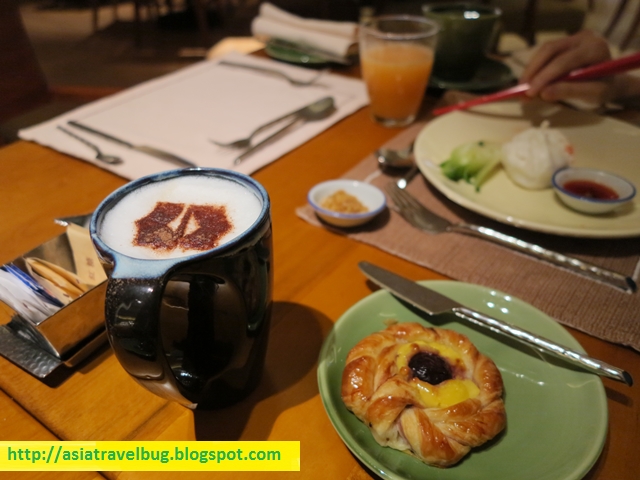 On my plate – shrimp and veggie dumplings. Love it!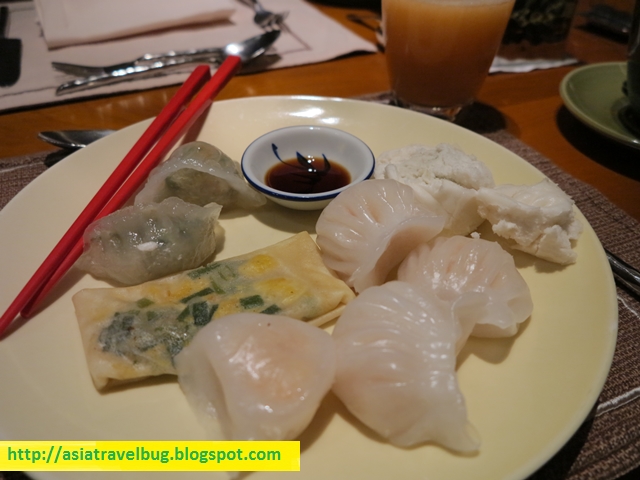 Next round – fried rice, bacon, meat balls, steak, noodles and smoked salmon over toasted bread. My breakfast now looks like lunch.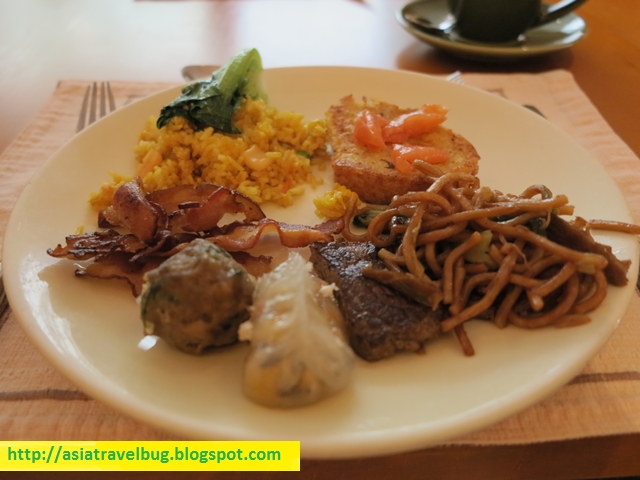 Chinese noodles – oh, I am getting full.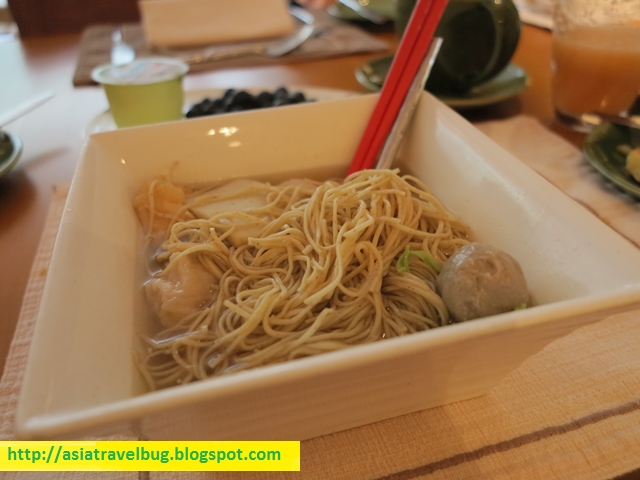 Yogurt and blue berries for my grand breakfast finale.