Travelling to Hong Kong on a budget? Don't worry as Hong Kong has lots of yummy restaurants where you can dine without breaking the bank.
HONG KONG CHEAP EATS – (1) Mak's Noodle, (2) Yoshinoya, (3) Chao Zhou Restaurant, (4) Kai Kee Noodles
Prepare to spend: HKD 35 to HKD 60 (USD 4.50 to USD 8.00) per person
(1) Mak's Noodle
Where: 
Shop 1, G/F, The Peak Galleria, 118 Peak Road, The Peak, Hong Kong
Despite of its minute serving size, I still love the noodles of Mak's noodle house. The noodles are springy and soup broth is very flavorful. No wonder this restaurant chain is recommended by Anthony Bourdain. When you drop by, make sure to order their beef noodle in soup and shrimp dumplings. I'm sure you will love it and will leave you craving for more!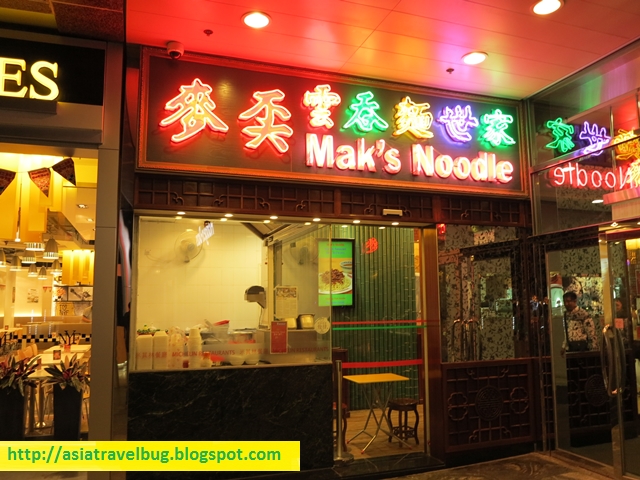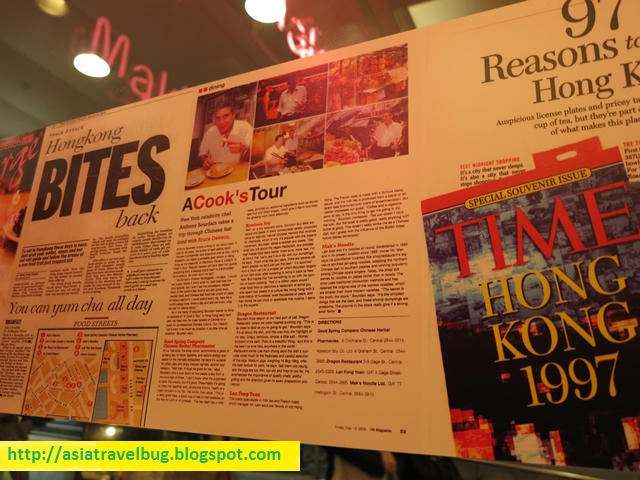 Beef Noodle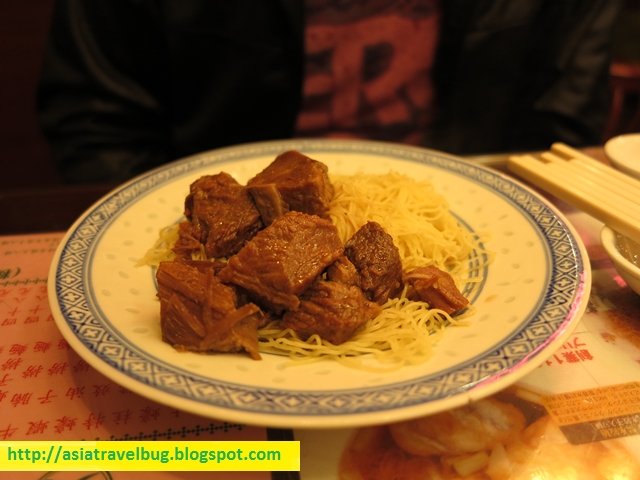 Beef Noodle Soup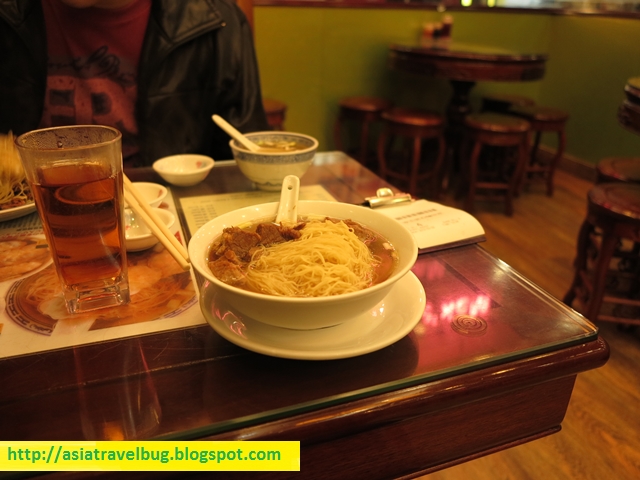 Shrimp Dumplings and Kailan Veggies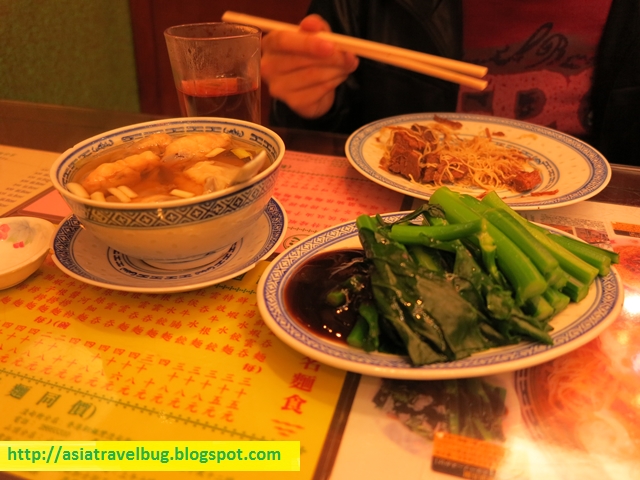 (2) Yoshinya
Where: Shop B1, Basement, Tern Plaza, 5 Cameron Road, Tsim Sha Tsui, Hong Kong
Yoshinoya in Hong Kong exceeded our expectations. The serving size is quite generous and the beef strips are very yummy. Our beef bowls came with broccoli as side veggies too, love it! Overall, I think Yoshinoya in Hong Kong is bang for the buck – a fast food chain serving restaurant quality food without restaurant price tags. Two thumbs up from asiatravelbug, highly recommended!
Beef Rice Bowl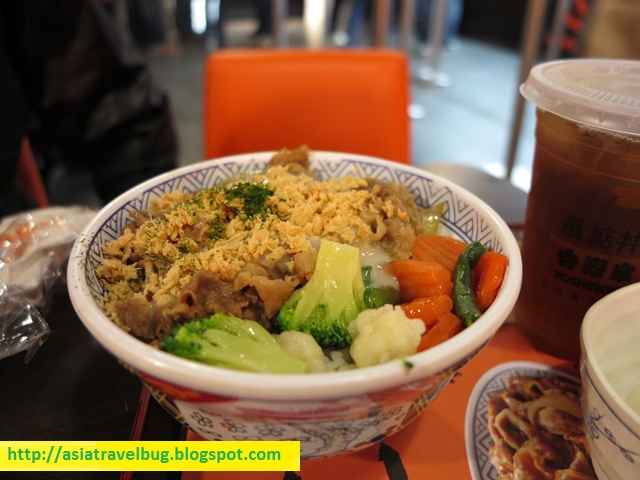 Beef and Chicken Combo Rice Meal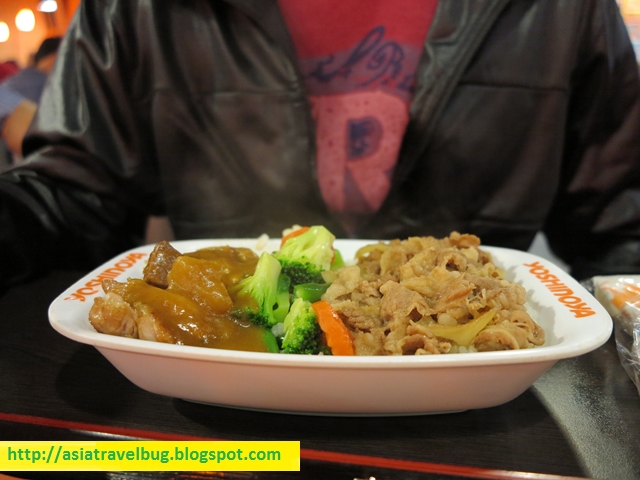 (3) Chao Zhou Restaurant
Where:
Shop L57-59 Lower G/F Peninsula Centre 67 Mody Road, Tsim Sha Tsui, Kowloon, Hong Kong
Chao Zhou Restaurant is East Tsim Sha Tsui's little secret. Located in the basement of a building, the restaurant is actually hard to find by tourists. Despite of its odd location, the restaurant is patronized by locals especially by men due to its mega-size food servings. One rice topping serving maybe good enough for two.  I particularly loved the beef rice. Not only that it's tender, the beef is very aromatic beyond my description. You have to try it!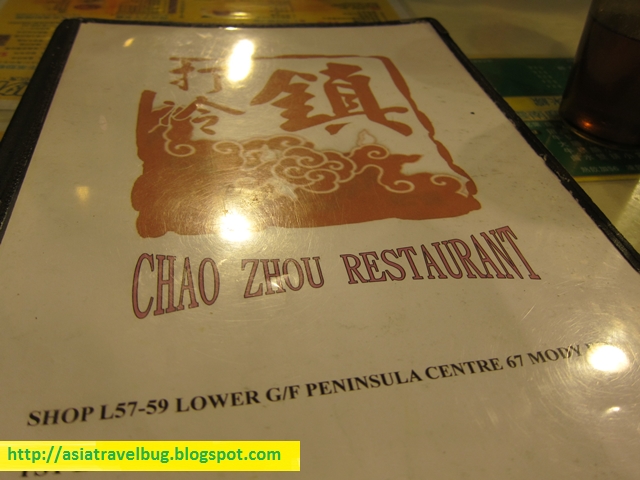 Beef Rice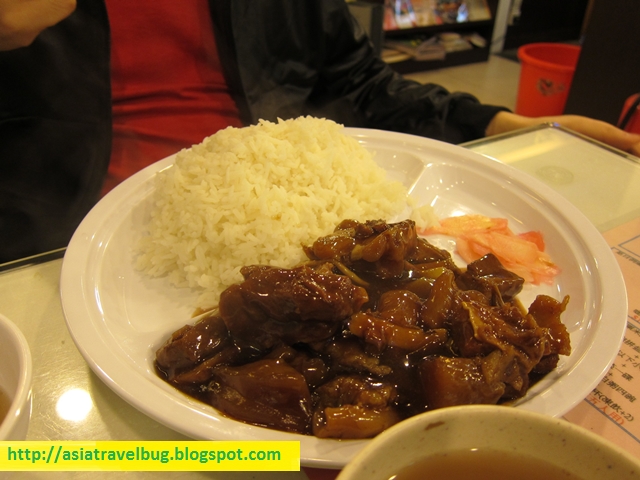 Sweet and Sour Pork Rice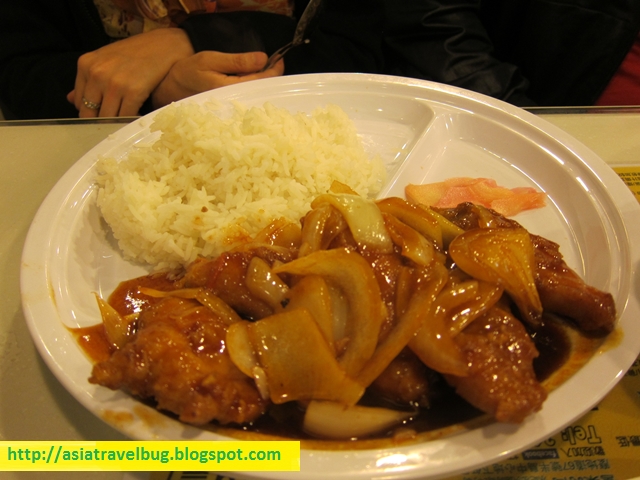 (4) Kai Kee Noodle
Where:
15C Carnavon Road, Tsim Sha Tsui, Kowloon, Hong Kong
We had one of our breakfasts in Kai Kee Noodle shop along Carnavon Road. The wonton noodle soup is so-so but the fish cake is really good. This place is actually famous for dark soy noodles, next time I will have to try their specialty dish when I'm back in Hong Kong.
Wonton Noodle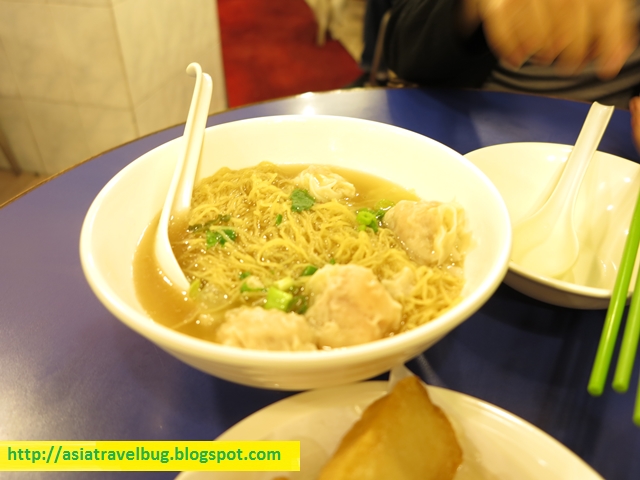 Fish Cake Slices