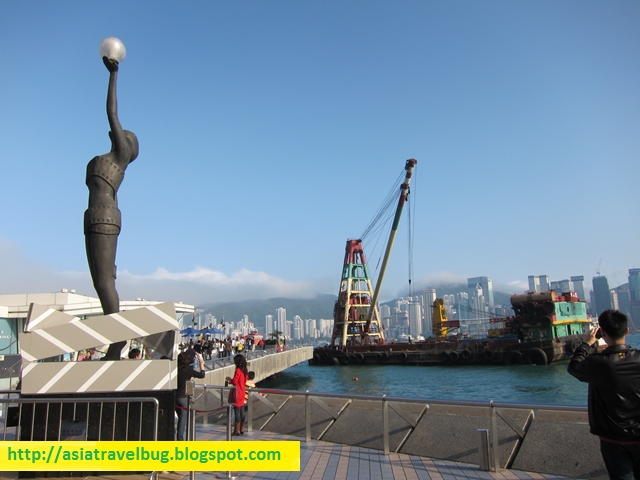 For the first time, I flew out for vacation without an itinerary. This is not so me! Normally, I research my travel destination for months to craft the perfect itinerary. So when the plane landed in Hong Kong, I told myself this is going to be an adventure!  I have been to Hong Kong countless of times before but mainly for airport transit, shopping, Disneyland or Ocean Park. I am really missing something. Where's the food? Hong Kong is a foodie paradise and I can tell you that Cantonese food is the best cuisine in the world!  So there it goes, this Hong Kong trip is actually a food trip (or a food splurge =D) with some sightseeing.
Since there is no itinerary to begin with, I am writing here the actual flow of my Hong Kong trip. I just let spontaneity kick-in and had my feet led me the way. Thanks to the Hong Kong map which I got from the airport and some useful tips from tripadvisor. I enjoyed this trip better than my Disney or Ocean Park trips before as I got to chance to savor the best food in the world and got to see Hong Kong from a different angle. Do note that this is a relaxed trip and this can be squeezed to 3 days if you are only in a 3D/2N holiday.


Things to Do in Hong Kong
Travelled: March 2012 
Day 1: Getting to Know Tsim Sha Tsui Neighborhood
Hong Kong Airport Arrival, A21 Cityflyer Bus to Kowloon
Kowloon Shangrila
Chao Zhou Restaurant
Nathan Road at Tsim Sha Tsui
Aberdeen Fishball and Noodle Restaurant
Day 2: Sunny Day – Sightseeing Day!
Yoshinoya Restaurant
Nan Lian Garden
Chi Lin Nunnery
Tsim Sha Tsui Promenade
Avenue of Stars
Star Ferry
Rickshaw Double Decker Bus
The Peak
Mak's Noodle House Restaurant
Day 3: Food Hunt!
Hong Kong Museum of History
Chuk Yuen Seafood Restaurant
Kowloon Park
Spring Dear Restaurant
Symphony of Light at Avenue of Stars
Day 4: Winding Down
Tsim Sha Tsui East Waterfront Podium Garden
Shang Palace Restaurant
Airport Express from Tsim Sha Tsui to Hong Kong Airport