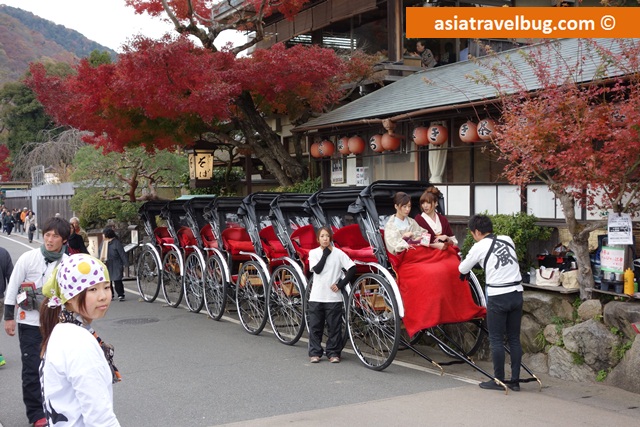 While I was doing research on things to do prior to my trip to Kyoto, I saw a lot of excellent online reviews raving about Arashiyama. Apparently, Arashiyama is the place to be in Kyoto during fall foliage season and I was fortunate enough to be there at the right timing. Arashiyama is one of the most charming places I've been to in Asia. Aside from breathtaking natural sceneries, the Japanese people really added to the local charm. Looking back at my entire Kansai Japan trip, Arashiyama has one of the largest concentration of Japanese locals wearing kimonos, next to Kiyomuzudera and Higashiyama area. Indeed a perfect place for photography enthusiasts!
Arashimaya Sagano Scenic Train
How to Get There: Get off at JR Saga Arashiyama Station and you will see Toroko Saga Sagano Scenic Train station just outside. If coming from the city, take subway in Karasuma Oike Tozai line then change to JR Sagano Line in Nijo Station.
Sagano Scenic Train Fee: JPY 600 (USD 6.20) one-way.
Despite of several attempts to purchase Sagano Scenic Train tickets in JR ticket stations in the city, we ended up not purchasing in advance because we can't decide on exact timings and dates. As a result, we were greeted with this crowd of tourists scrambling to get last minute tickets when we got to Arashiyama. We were able to get our tickets after 30 minutes of orderly queue, with seats going forth and standing going back. I really liked it standing as I can move from one area to another depending on the view from the tram.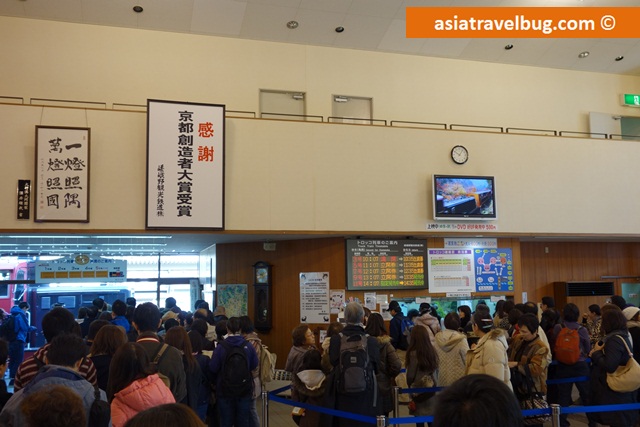 I really thought that the Sagano Scenic Train is antique and has been there for a lot of decades. I just proved myself wrong when I saw this, apparently it's relatively newer than I thought.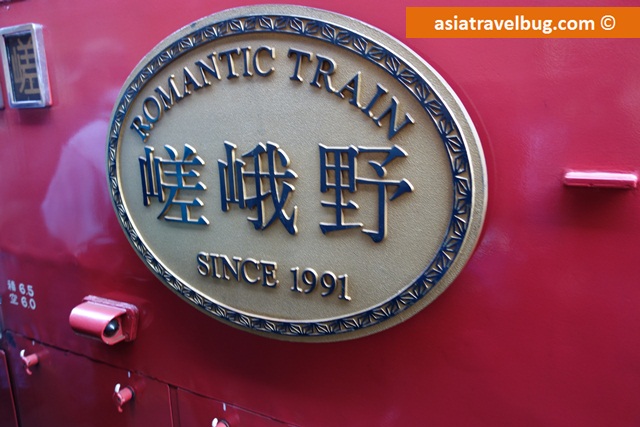 I was fortunate to have been assigned in the first coach as the ceiling of the tram is transparent glass. This afforded me a better view of the Arashiyama mountains and its foliage.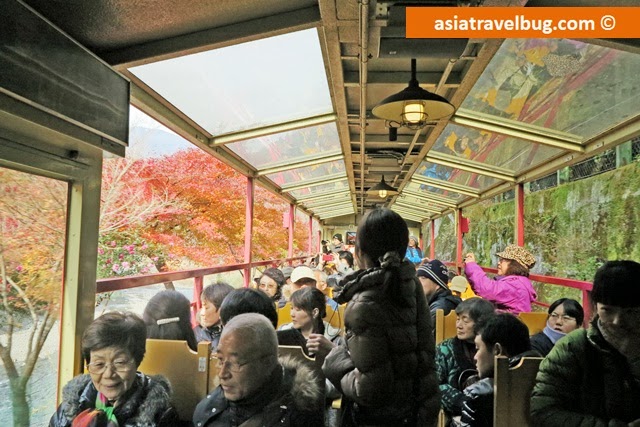 Scenic fall foliage view from the tram.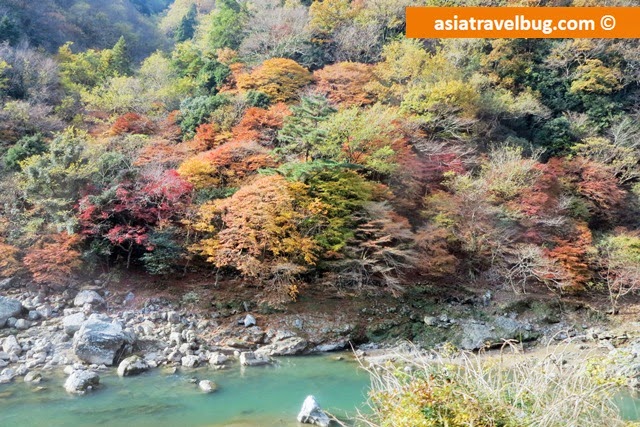 I was surprised to see this employee of Sagano Scenic Train in Japanese mask. He was quite amusing to watch and a lot of tourists had photo op with him.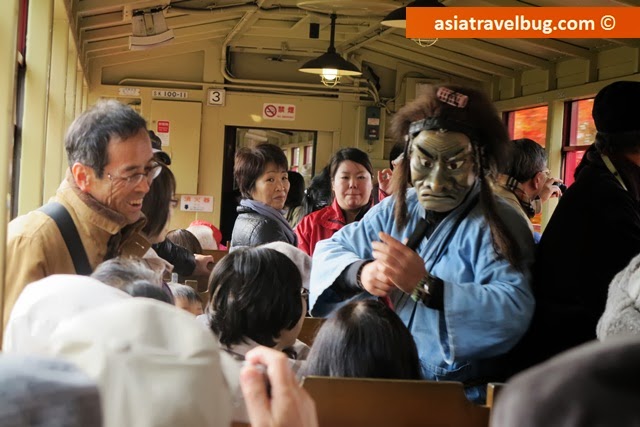 This is another fantastic view from the train ride back. Crystal clear river with tourists in the boat happily waving their hands to say hello.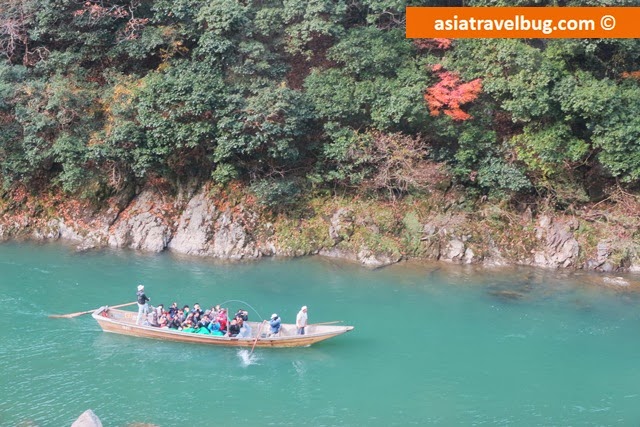 Bamboo Grove
Once we got back to Toroko Saga station, we headed towards Bamboo Grove as our next stop. The street signage towards Bamboo Grove and Tenjyuri temple are in Japanese so foreign visitors may find it difficult to know the way. It's a good that that we had our tourist maps with us which helped us navigate the charming roads of Arashiyama.
After 10 to 15 minutes of good walk, we finally reached the narrow alley of Bamboo Grove. It was really refreshing to smell bamboo and green nature.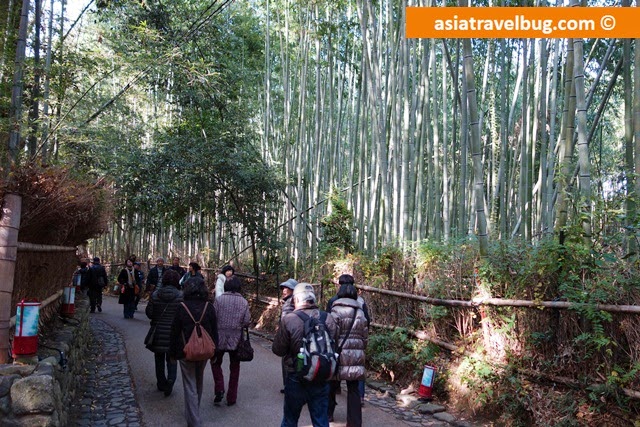 Tenjyuri Temple
We walked further down Bamboo Groves and reached Tenryu-ji Temple. Paid JPY 500.00 (USD 5.00) for entrance fee.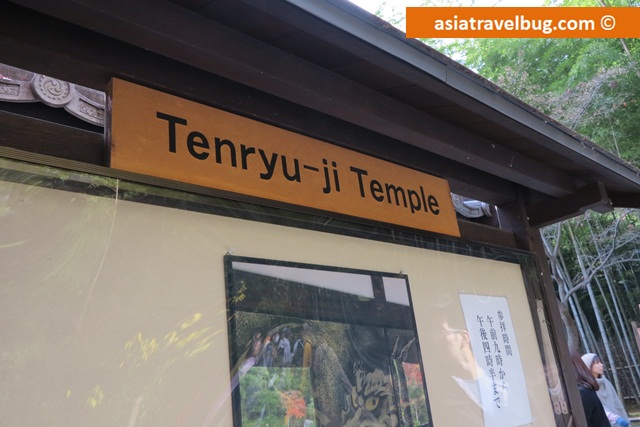 There were quite a lot of people here but not as crowded as the temples in Higashiyama area. On one side, the trees remain to be bursting in their best fall foliage colors.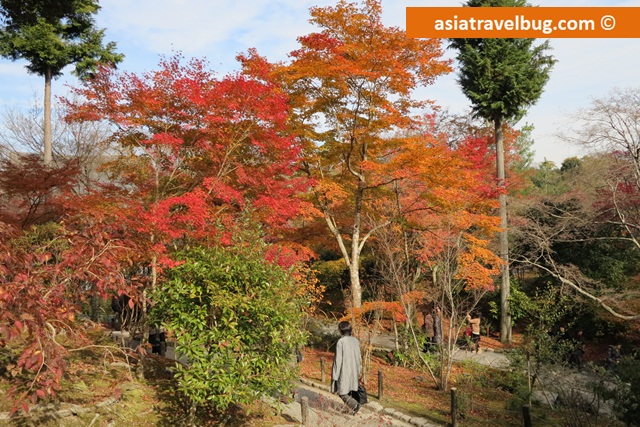 On one area, the trees have already reached past their peak.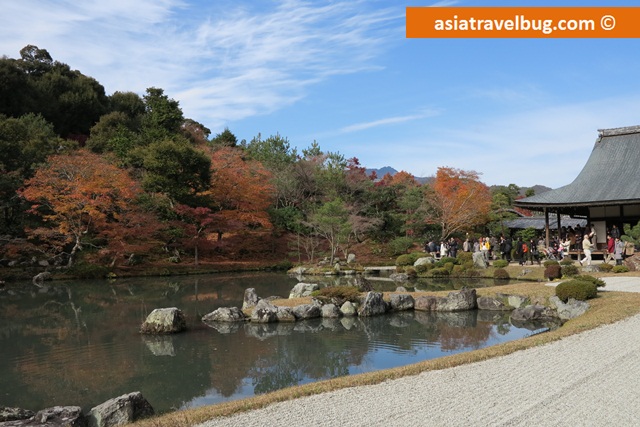 Lunch at Ranmaru
It was past noon when we tried to find a resto along the main Arashiyama street. Suddenly we saw a little restaurant with a long queue outside with patrons eagerly waiting to order Chicken Karaage. So we thought this place must be yummy! To our surprise their restaurant menu is quite affordable with large servings to boot. I really love their Chicken Karaage, crunchy, tender and freshly cooked. The Nagimayo Rice Bowl of Ranmaru is a definite must try!
Deep Fried Dumplings – JPY 250 (USD 2.50)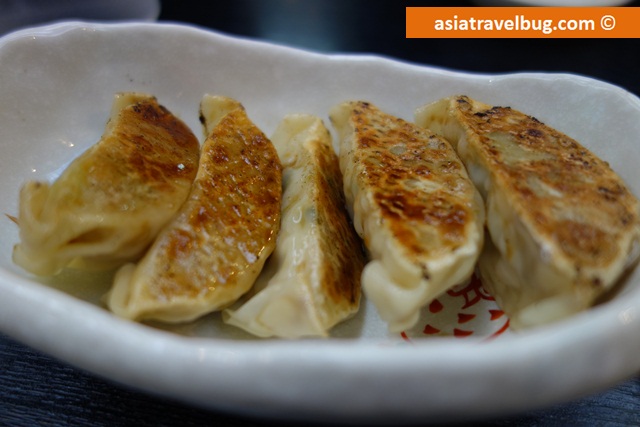 Nagimayo Rice Bowl Regular – JPY 450 (USD 4.50)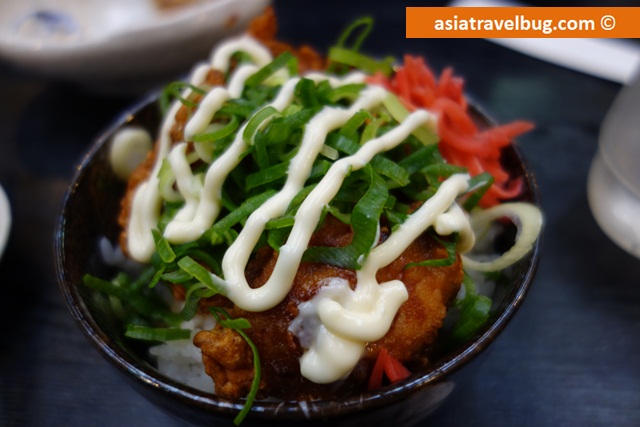 Looking for a more modern or futuristic Japan experience? Hop on the train and head to Tokyo. Check out our Tokyo travel blog to learn the Top 10 Awesome Things to Do in Tokyo for First Timers!
Looking for a convenient place to stay in Kyoto? Search for Kyoto hotels from over 100 travel sites in once click here.