My search for Chinese fine dining led me to Jasmine Restaurant in New World Hotel a few weeks back. Finally, I was able to find a good alternative to Shangrila Makati's Shang Palace. Until now, I am still dreaming of Jasmine's super star dish Deep Fried Pork Spareribs with Changkong vinegar sauce!
The ambiance of Jasmine is quite good and waiters are attentive as expected. The price is value for money, considering that the menu is priced approximately 20% less than Shang Palace but with more generous servings. Not cheap but not too expensive.

We ordered Jasmine's cold cuts, deep fried pork spareribs with changkong sauce and steamed live garoupa (lapu-lapu).  The deep fried pork spareribs with changkong vinegar sauce is to die for! A definite must try as recommended by the waiter. The meat is so tender and the sauce is a delight to the palate. We ordered small but the serving size is too generous that it looks like equivalent to a medium serving of a typical Chinese restaurant.
Complimentary Chinese Appetizer
Deep Fried Pork Spareribs with Changkong Vinegar Sauce and Mayonnaise – P440++
The cold cuts is good and tasty but I have to say that the same dish in Shang Palace is better.
Jamine's Cold Cuts Platter – P700++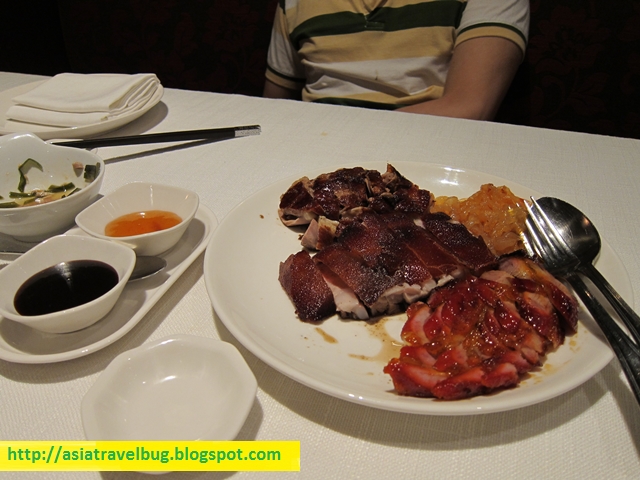 >
The steamed live lapu-lapu is excellent, not overcooked and the meat is still flakey.
Next time when my Chinese food craving kicks in, it's now a toss between Jasmine and Shang Palace. I give Jasmine two thumbs up for their generous servings and for their super yummy deep fried pork spareribs!