I have known Jetstar for a while but it's only my first time to fly with this airline last month. After researching for the best airline to fly from Manila to Osaka given my USD 450.00 round trip budget, my choices boiled down to Cathay Pacific and Jetstar Asia.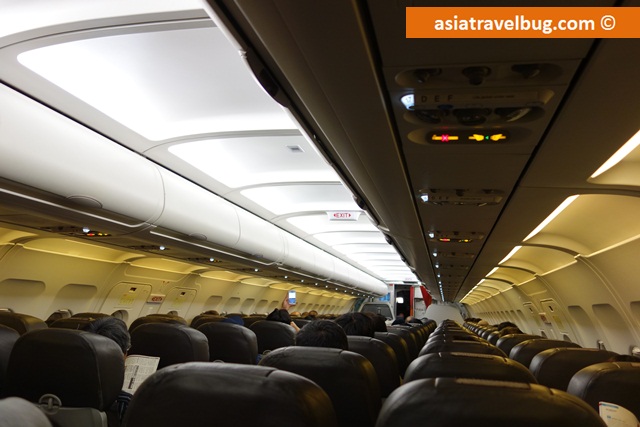 Why I Chose Jetstar Asia
I also considered Philippine Airlines but it's quite expensive and a USD 150 over my budget. As for Cebu Pacific, the regular fare meets my USD 450 budget but I did not consider it due to it's red-eye flight. Surprisingly, the round trip fare of Cathay Pacific came a little cheaper than Jetstar Asia but I was hesitant to book due to multiple stop-overs. After a week of debating with myself as to which airline to book, finally I chose to fly with Jetstar Asia.
Here are the reasons why I chose Jetstar Asia for my flight between Manila and Osaka.
1. The comfort of a direct flight is hard to beat.
2. The arrival time in Osaka is just before noon time. This will give us sufficient time to explore a temple or two before the days ends.
3. The one hour lay over time of Jetstar before its next flight gave me a better peace of mind. I wonder if the 30 minute lay over time of Cebu Pacific is enough for the airline ground crew to fully check the mechanical condition of the plane.
My return flight from Osaka to Manila was originally scheduled early in the morning. Two weeks after booking my Jetstar flight online, I received a notification that the return flight was moved from morning to afternoon. This worked to our advantage since this allowed us to have extra time to explore Japan.
My First Jetstar Asia Experience
Since I am bound for Osaka Japan (Kansai International Airport), my first Jetstar Asia flight was a great experience infused with a taste of Japanese culture. Majority of the passengers in our flight are Japanese. As I boarded the plane, I was surprised to see a number of people wearing hospital masks. In Japan, it is a norm to wear hospital masks when in public – either to avoid the spread of germs when one is sick or to avoid getting germs from others. The Japanese concept of "society over self" was also prevalent inside the cabin, believe it or not, only very few passengers reclined their seats even if the seat pitch was tight.
The Seat Pitch
Comparing to Cebu Pacific, I find the seat pitch of Jetstar Asia to be a little bit tighter. I was in a window seat and it was a big struggle to go to the comfort room. I'm just 5'2" and my knees are literally touching the front seat. The good thing is that the seat width is wider so the comfort level is better.
The Food
I gave in to the online up-sell of Jetstar to add meals to my fare. For about USD 25.00, I received hot meals for both of my flights which I think is a good value for money. The meal set comes with your choice of one hot meal, one cold drink and one hot drink. Here is my Hainese Chicken over a bed of white rice. The serving is quite big, quality is good but taste is so-so.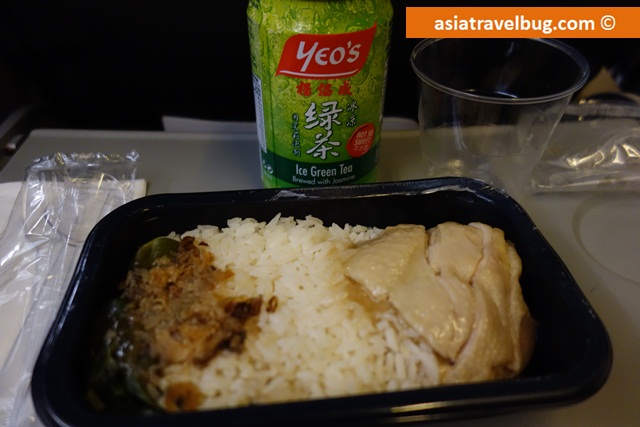 The Cleanliness
The online reviews were right that there's some problem with Jetstar's cleanliness. As I opened the tray table, there were dried bits of food as if the table was not wiped at all for next use.
The Service
The service inside the cabin was quite good especially from the Japanese flight attendants. I also like the sleek orange and black uniforms of the flight attendants which leave a very professional impression.

Turbulence Management
Though this is not the fault of the airline, we encountered a series of strong turbulence while in Japanese skies. The captain could have done a better job in informing the passengers ahead of expected turbulence.
Will I fly with Jetstar again?
Yes! But I will make sure to book the emergency row seat for extra leg room.
Next, click here for: My Osaka, Kyoto, Nara Japan Travel Adventure