Pudong Riverside Promenade
We alighted at metro line 2 Luijiazui station and arrived in Pudong's Riverside Promenade after 15 minutes walk. The Riverside Promenade is located in the other side of Huangpu River opposite the Bund. The Bund view at night across the river is really nice with the line of lovely 1920s-1930s European buildings well lit up.
There are a lot of restaurants along Pudong's Riverside Promenade offering great The Bund views. We stopped by Haagen Dazs for dessert and the view from their outside dining area is amazing. I think the experience of dining right by the Huangpu River is more worthwhile and economical rather than squeezing yourself amongst the tourists in the viewing decks of Oriental Pearl, Jin Mao Tower, or Shanghai World Financial Center.
Pudong City Skyscrapers
After the Riverside Promenade, we walked around the area of IFC mall. All the buildings are glistening, from the Oriental Pearl Tower to Shanghai World Financial Center.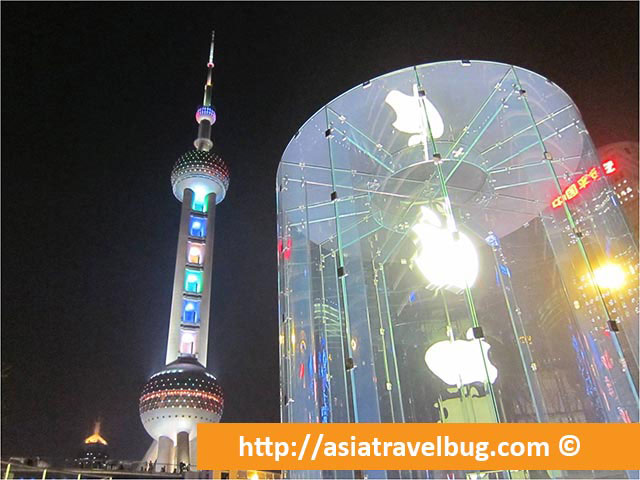 Do note that in Shanghai, building lights are only turned on from 7 to 10 pm. So be sure not to arrive after 10pm.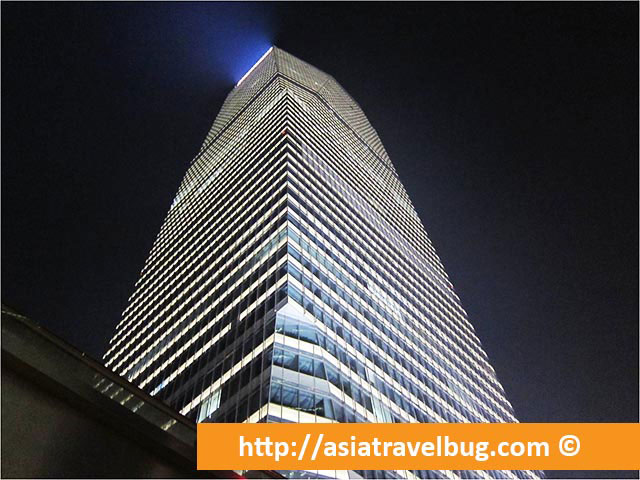 Go to Shanghai Day 3: The Bund Strip in One Bright and Sunny Afternoon >>>

Go to: