Singapore Zoo
Since we're group of 4 travelers, it made more sense to take a cab direct to Singapore Zoo rather than bus transfers. We paid approximately SGD20 (~USD16) for 30-minute cab ride to Singapore Zoo coming from Suntec City.
We found the Singapore Zoo and Night Safari to be on the same place upon our arrival. So we purchased a combination ticket which entitled us to day pass to Singapore Zoo and admission to Night Safari at night. [2014 Update: The cost of the combination Singapore Zoo and Night Safari ticket is SGD 64 (~USD 50).] We explored Singapore Zoo the whole afternoon. The place was huge so make sure to allow a full afternoon, if not a day, to fully explore the zoo.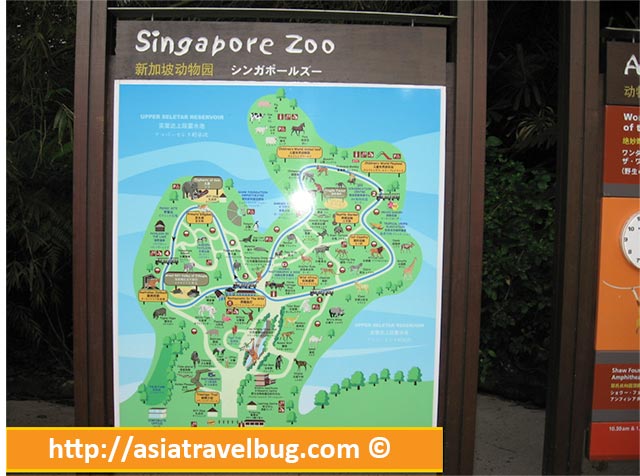 My favorite encounter in the Singapore Zoo was when I saw this huge polar bear playfully swimming in a huge water tank. I wondered how a polar bear from northern or southern pole could survive the heat in the equator. It was good to see a lot of misting fans around the huge water tank to cool off the polar bear from the all-year-round summer heat.
Night Safari
The Night Safari in Singapore is a MUST SEE. We took our dinner first in a fast food right outside Singapore Zoo before we headed for Night Safari. The tribal show in Night Safari was really good and we enjoyed watching the dancers showing off their fire tricks.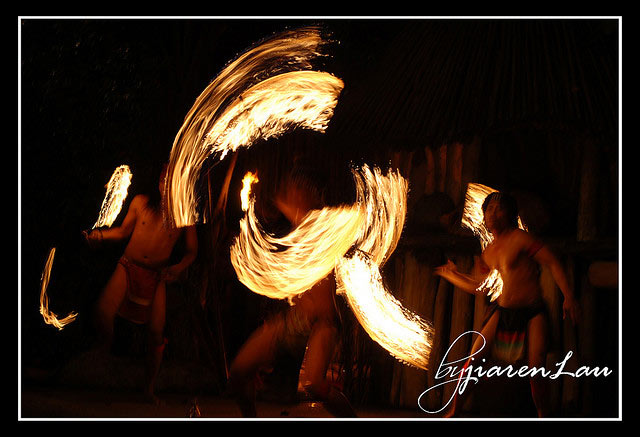 At 7:30pm, we proceeded to watch the Creatures of the Night Show and got impressed with theatrical tricks of the well-trained animals. Sorry for this blurry shot, it was dark and we're quite far from the stage.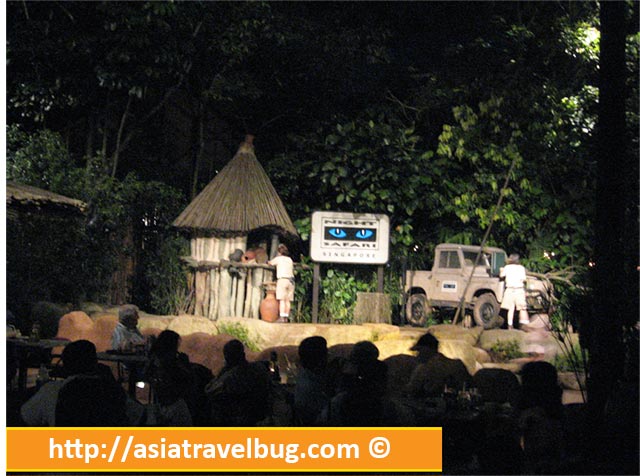 Next we went on the the tram ride – the highlight of the Night Safari attraction. It was really dark at the start of the journey while our eyes still adjusted to the darkness. We saw a flamingos, owls, hippos, deers, tigers, lions and a lot of other exotic animals. We were initially worried with the tigers and lions but it was good to see they were placed quite a distant from the route of the tram. Otherwise we could have been scared to death if they're within the tram's pathway. The deers and zebras can be seen right in the tram's pathway but they're "less" harmless animals anyway.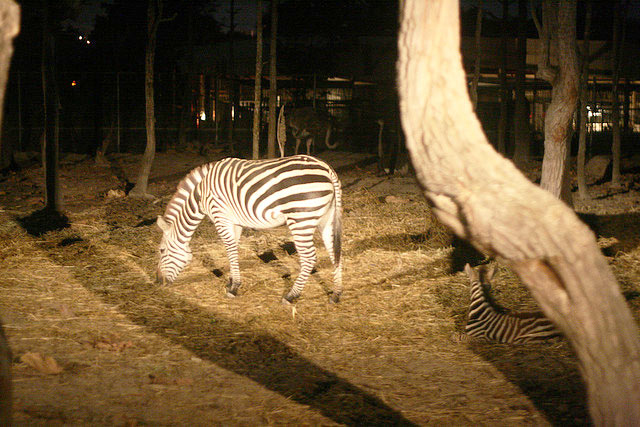 Before the mad rush of crowd exiting Night Safari, we hurriedly got to the taxi bay right after the tram ride. We were glad to experience no trouble in getting a taxi and we got back to our hotel in the city center in less than 30 minutes. We're happy that we were able to experience both Singapore Zoo and Night Safari in the same day.
Click here for Day 8 (Things to Do in Singapore in Less Than a Day)
Go to:
Day 1:  Singapore to Kuala Lumpur by Bus from Harbour Front Centre
Day 2:  Petronas Twin Towers, Merdeka Square & Bukit Bintang in Kuala Lumpur
Day 3:  Genting Highlands and Batu Caves
Day 4:  Bayview Hotel Singapore and 2 Day Singapore Pass
Day 5:  Duck Tours Singapore, Heritage Hippo Tour & Moonlight Adventure
Day 6:  Singapore River Cruise, Clark Quay & Sentosa
Day 7:  Singapore Zoo and Night Safari
Day 8:  Things to Do in Singapore in Less Than a Day