We made most of our last day crossing out our bucket list of things to do in Singapore. Since we have few hours left before we head back home in the afternoon, we woke up very early and had a walkathon from our hotel to Raffles Hotel Singapore, Esplanade, Merlion Park, China Town and Orchard Road. What we loved about Singapore is that is is a very compact city and everywhere is almost walking distance with a pair of good walking shoes. At the end of the day, we couldn't believe that we toured all of these places in less than a day!
1. Raffles Hotel Singapore
Just 15 minutes walk away is Singapore's oldest and grandest hotel – Raffles Hotel Singapore. We stood outside this well-known Singapore landmark and got mesmerized with the simplicity and elegance of the hotel's white facade. The hotel also looks very well maintained despite of it being more than a hundred years old.  It felt very peaceful outside the hotel, a stark contrast to the heavy foot traffic in Orchard Road. No wonder this hotel is a popular staycation for Singapore locals who want to zone out from the daily grind.
Raffles Hotel Singapore is very famous for it's Singapore Sling and such kind of experience has always been a top things to do in Singapore by tourists. Unfortunately, we have to pass the Singapore Sling experience for next time so we can cover the rest of the places in our itinerary before heading back home.
2. Esplanade and Merlion Park 
After some photo ops outside Raffles, we walked towards Esplanade and Merlion Park. It took only us 15 minutes of good walk to reach our next destinations. We didn't mind the hoards of tourists trying to get a shot of the Merlion since the view from Merlion Park is fantastic anyway!
3. China Town and China Town Heritage Center
Singapore China Town is not that far from Merlion Park and it's only 10-15 minute walk away. Lot's of cheap fancy stuffs in the China Town area and we were able to buy some last minute souvenirs to bring back home.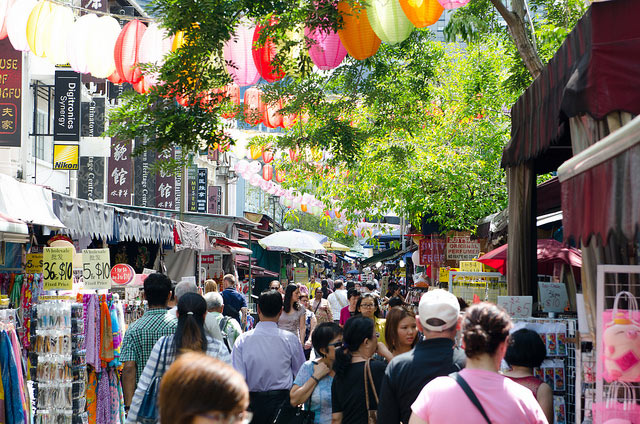 We found the China Town Heritage Center tucked within a busy shopping area in China Town. Actually, this museum is not included in our itinerary but we gladly went there on our last day since we got the tickets for free from our Sentosa Package Tour. The China Town Heritage Center is a small museum yet it is jam packed with lots of information. The museum portrays the settlement and struggles of Chinese in Singapore in the early years, and how they transformed Singapore to a powerful rich country. We ended up 2 hours inside and to me this is the most under-rated tourist spot in Singapore. This museum is a MUST VISIT among your things to do in Singapore especially for those with Chinese lineage.
4. Orchard Road
A visit to Singapore is not complete without visiting Orchard Road. Orchard Road is a shopping heaven especially during the yearly Singapore sale. From China Town, we took a cab to the West end of Orchard Road which dropped us off in Marriott Hotel. From there, we started our Orchard Road Walk. We walked pass Wisma Atria, Ngee Ann City and other malls, occasionally entering to cool down ourselves from the heat outside. We enjoyed people watching and our walk along Orchard Road proved the penchant of local Singaporeans with shopping. The side walks of this busy shopping street are always filled up with people day or night. Orchard Road is not as long as I previously thought it to be, we were able to reach the East end of Orchard Road in just 30 minutes.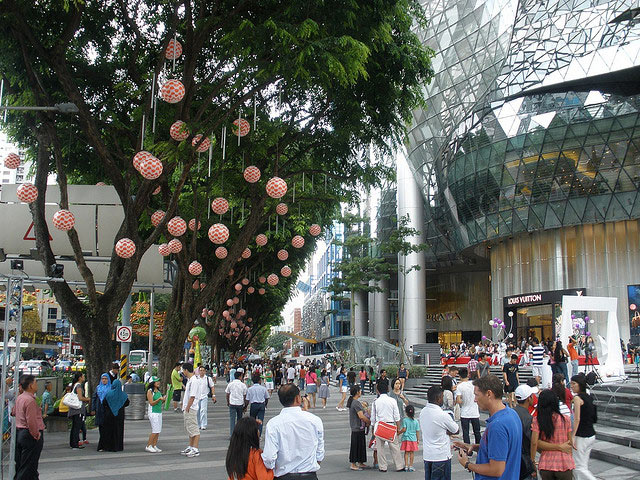 If you are looking for other things to do in Singapore, please feel free to browse through Asiatravelbug's Singapore trip report below.
Go to:
Day 1:  Singapore to Kuala Lumpur by Bus from Harbour Front Centre
Day 2:  Petronas Twin Towers, Merdeka Square & Bukit Bintang in Kuala Lumpur
Day 3:  Genting Highlands and Batu Caves
Day 4:  Bayview Hotel Singapore and 2 Day Singapore Pass
Day 5:  Duck Tours Singapore, Heritage Hippo Tour & Moonlight Adventure
Day 6:  Singapore River Cruise, Clark Quay & Sentosa
Day 7:  Singapore Zoo and Night Safari
Day 8:  Things to Do in Singapore in Less Than a Day