After we crossed out Taling Chan Floating Market experience from our bucket list, we headed to the Bangkok temples Wat Arun and Wat Pho for some Thai cultural immersion in the afternoon.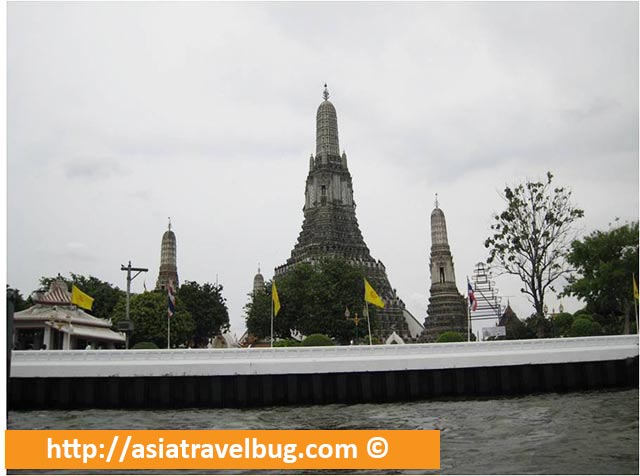 Wat Arun (Temple of Dawn)
Our boatman dropped us in Wat Arun right after our tour in Thonburi Canals. People say that Wat Arun is like the sister of Angkor Wat due to the similarities of the two. I loved the temple for its very intricate design and I remembered myself staring at the beautifully carved facade for 5 minutes in amazement.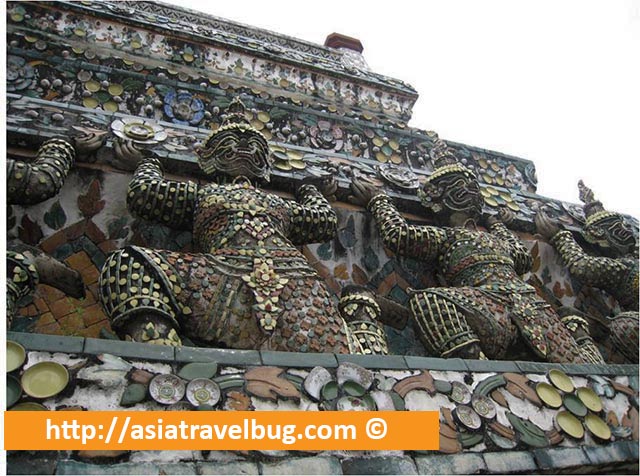 Entrance fee to climb up the temple is just 50 Baht (~USD 1.50). But take note that the stairs to go up are so steep, definitely not for the faint hearted like me.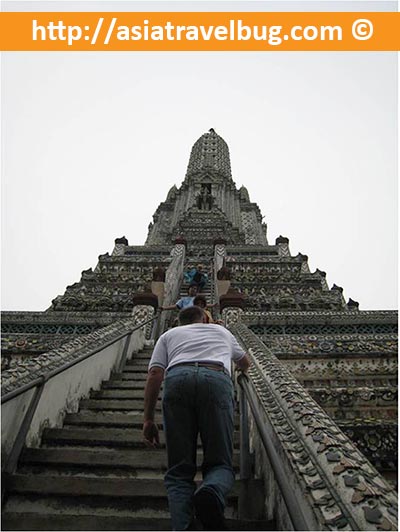 From Wat Arun to Wat Pho
From Wat Arun, we boarded the river bus to Tha Thien Pier where the Wat Pho is for just 3 Baht (~USD 0.10) per person.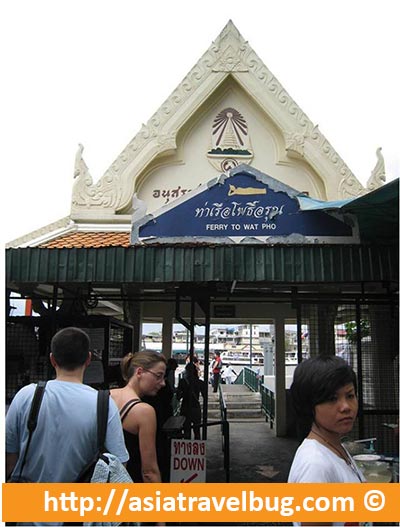 The river bus just ferried us across and it was a very quick and comfortable ride, not longer than 5 minutes.
Wat Pho (Wat Po)

Wat Pho is the home of the largest reclining Buddha. Entrance fee is 50 Baht (~USD 1.50) per person. [2014 Update: Entrance fee has increased to 100 Baht (~USD 3) per person effective August 2013, but remains to be affordable.] There were massive people on the the outside grounds of Wat Pho when we arrived, perhaps due to this temple's huge popularity among tourists.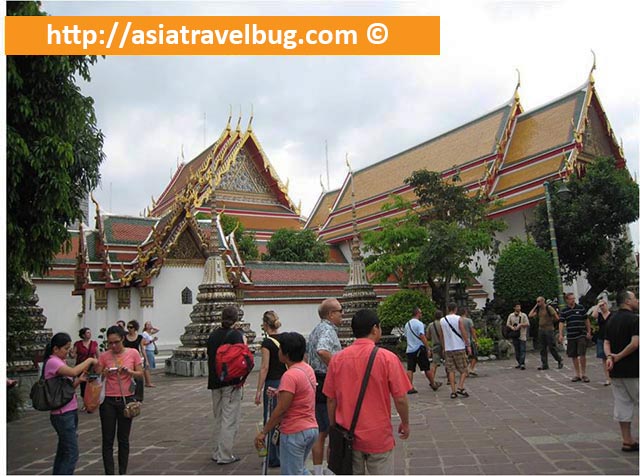 Make sure to wear shoes that are easily taken off as you need to deposit your shoes in the shoe rack before getting in Wat Pho temple. There's much more crowd in Wat Pho than Wat Arun but queue to see the inside of the temple was quite orderly.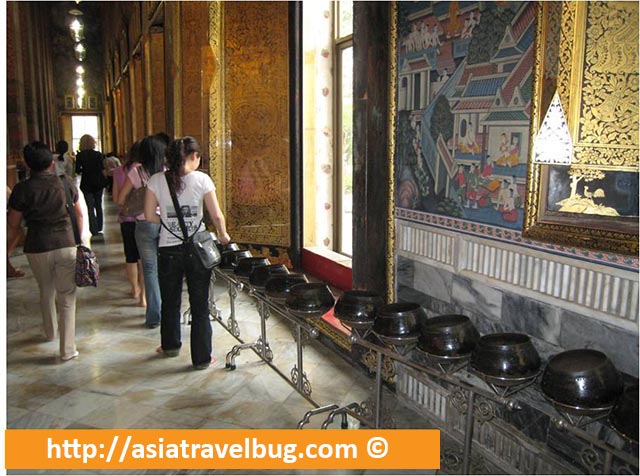 I cannot believe my eyes when I saw this massive reclining Buddha with its length spanning to both ends of the temple. Definitely this is the biggest Buddha that I've seen. People scrambled to get photos and I was lucky enough to get this good shot.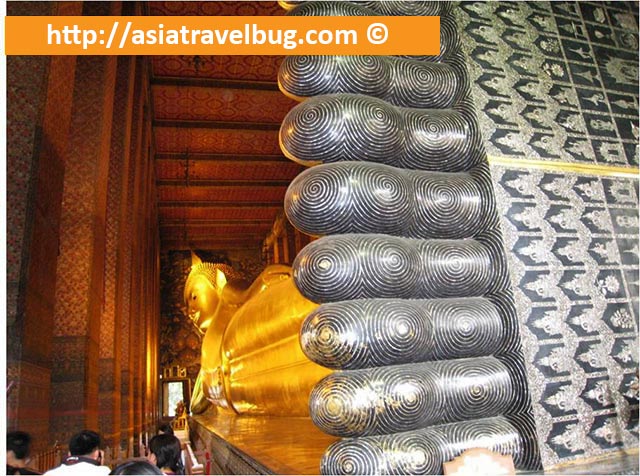 After our visit in Wat Pho temple, we boarded the river bus from Tha Tien pier back to Central Pier.
Siam Paragon and Secret Recipe Restaurant
Located just next to BTS Siam Station, Siam Paragon is a shopper's heaven! It is the best mall in Bangkok, with elegant atmosphere, right size and right prices. Branded clothing, bags, and shoes here has much more variety and much cheaper compared to Singapore and Hong Kong. As an added bonus for tourists, when you shop and have combined purchase amount of 2,000 Baht (~USD 62) in one day in their department store, they can fill up the 7% VAT Refund Form for you. All you need to do is to present this in the airport and claim your VAT refund in cash.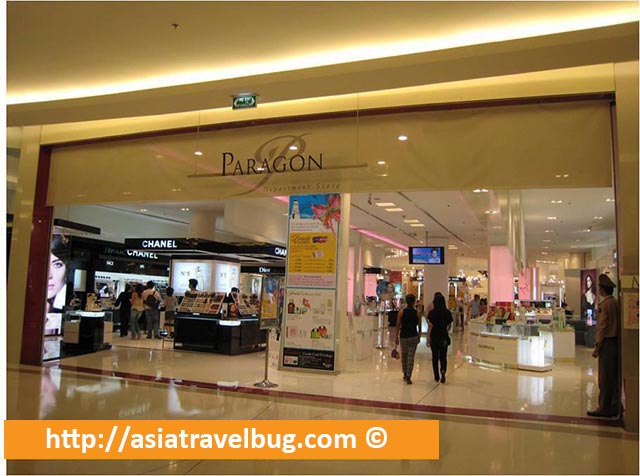 Secret Recipe is a popular restaurant-chain in South East Asia famous for their cheesecakes. So when we spotted this restaurant in the food hall of Siam Paragon, we didn't think twice. Prices were very reasonable and servings were huge. I ordered their raspberry cheesecake which tasted so heavenly from the first bite.
Go to Day 3: Grand Palace and How to Avoid Scam Artists >>>
Go to: