Shangri-la Pudong Yi Cafe
No one can deny that I'm a super fan of Shangri-la buffets so I decided to celebrate my birthday at Shangri-la Pudong's Yi Cafe. Shangri-la had a very good promotion at that time – the birthday celebrant can dine in for free. Lucky me!
The buffet spread in Shangri-la's Yi Cafe is huge and quality is excellent typical of the hotel chain. Service is very attentive and restaurant decor beautiful. The suckling pig and their array of desserts are the highlight of the buffet. Lunch buffet rate is RMB 300 (~USD 47) per person inclusive of tax. But I have to admit, the Shangri-la buffet in Manila is better.
We had noodles first to spike up our appetite.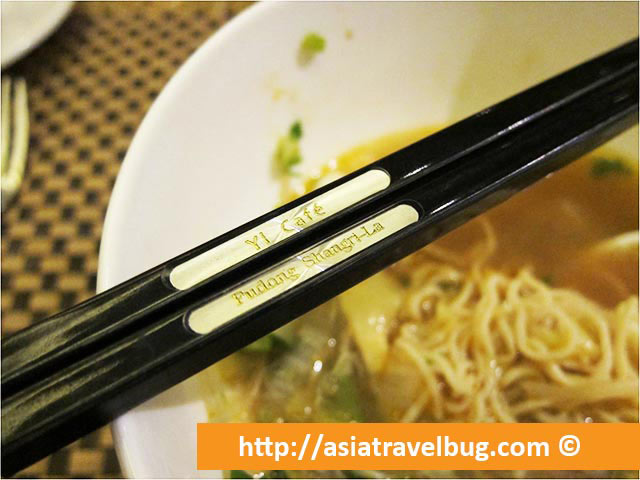 Then I got some roast duck, suckling pig and crab. The suckling pig was good and tasty.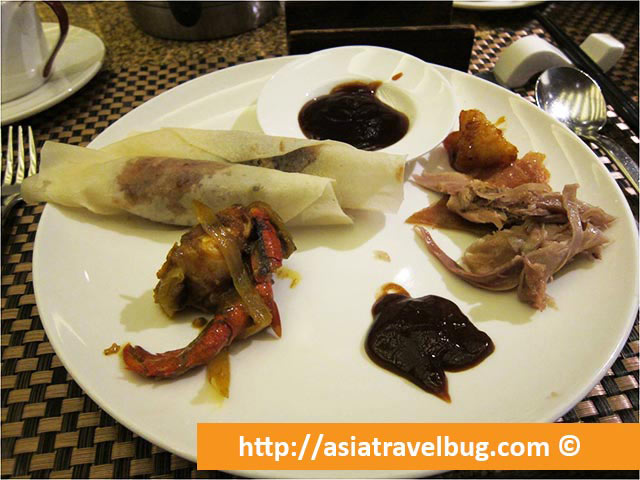 My mom loved this beautifully plated sushi set.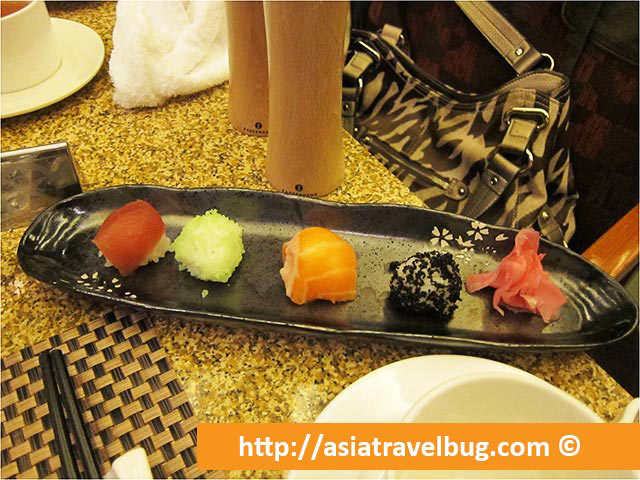 Desserts were good too with typical Chinese cake taste – not too sweet.
On our way out, I was handed a small take-home birthday cake by our server which was a very nice gesture. You see, Shangri-la never fails to surprise and amaze me even in little ways.
People's Park and Shanghai Museum
From metro line 2 Luijiazui station, we alighted at People's Square station for a walk in the park. There is not much trees in the streets of Shanghai and People's Park is where you can get away for a breath of fresh air. The sidewalk of People's Park is dotted with beautiful trees and the leaves have turned golden yellow in late autumn.
We're supposed to go to Shanghai Museum for the day. Unfortunately, we arrived past 4:00pm and the entrance gates have closed. As a lesson, visitors should get in before 4:00pm even if the operational hour of museum is until 5:00pm.
Go to Shanghai Day 5: Yu Garden, Nanxiang Xialongpao Restaurant >>>

Go to: