Yu Garden
From our hotel, we took the metro line 2 station to East Nanjing Road then switched to metro line 10. Yu Garden is only one stop away from East Nanjing Road via metro line 10. The Yu Garden complex is a china town within the Chinese city. Unfortunately, it was a let down and it looks like it's created mainly for tourists.
The entrance fee to the garden is RMB 40  (~USD 6.30).
But since it was rainy day, we opted to wander around the Yu Garden shops outside. Souvenirs are cheap here. A Shanghai magnet will only cost you RMB 5 (~USD 0.80) or it could be cheaper if you bargain hard.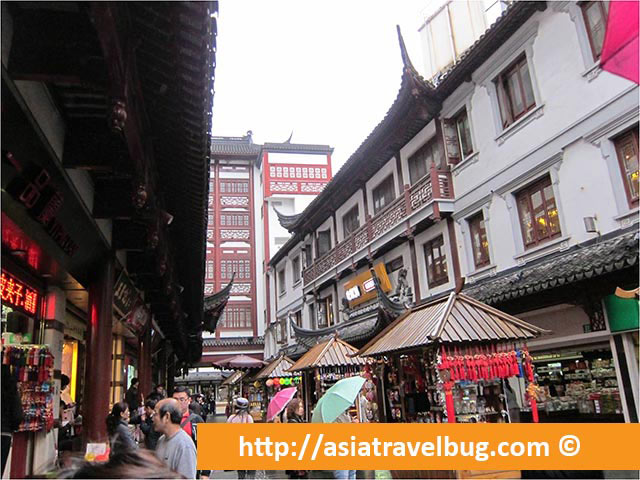 Nanxiang Xiaolongpao Restaurant
We were able to find Nanxiang Xialongpao Restaurant within the Yu Garden shops easily due to biligual street signs.  The restaurant decor is nothing fancy.  For the price, I am sorry to say that their famous xiaolongpao is overrated and disappointing.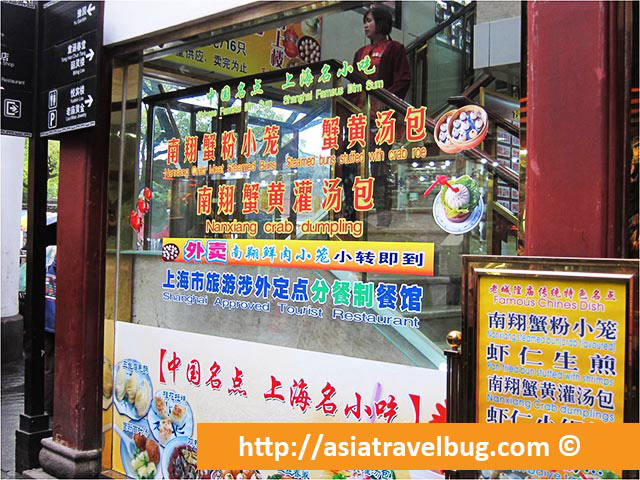 For 3 orders of xiaolongpao and 2 orders of soup, we paid about RMB 175.00 (~USD 28.00). I suggest you get the value of your money somewhere.